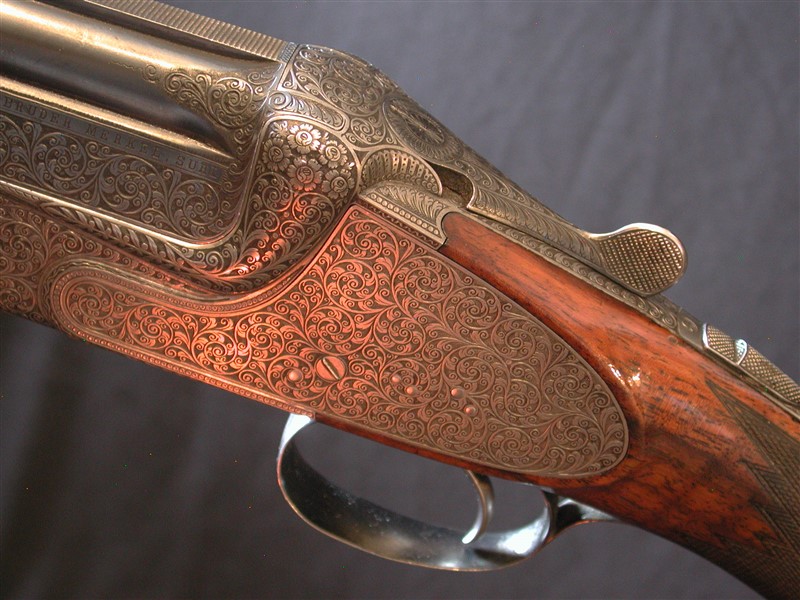 GEBRUDER MERKEL, O/U, 303E two barrel set. 32" choked IMod/Full. 28" choked Sk1/Sk1 with light pitting in the lower bore. 14 7/8" to black recoil pad with adjustable comb. Well figured wood with some handling marks and wear to original oil finish. Single selective trigger, thumb nail hand detatchable locks with open full coverage acanthus scroll with scattered rosettes. 8lbs 2oz. Cased.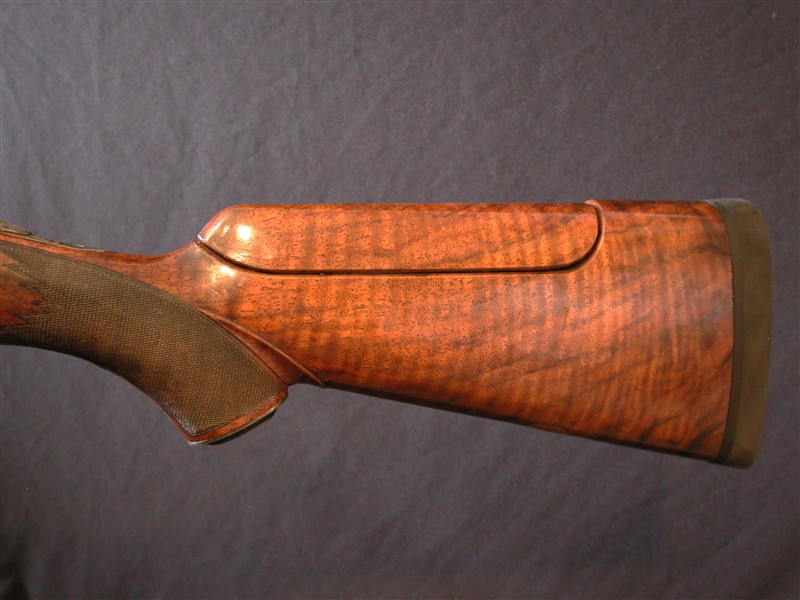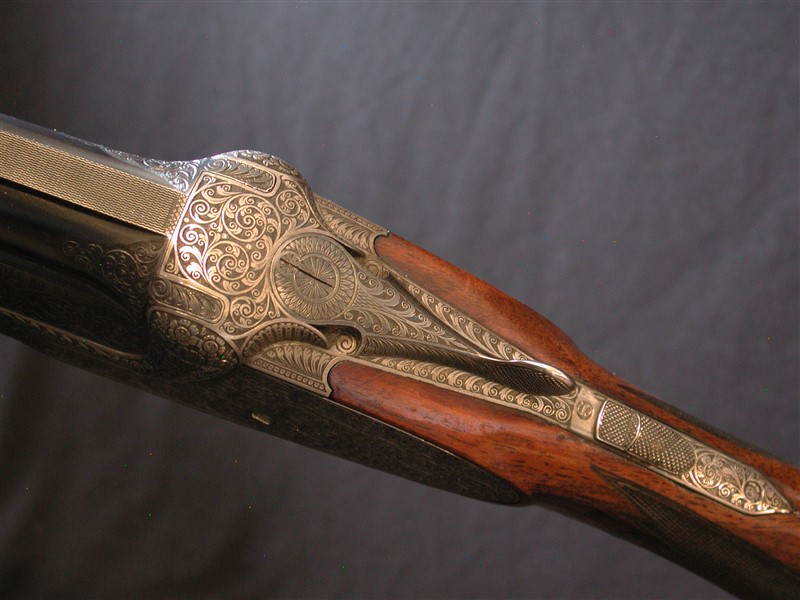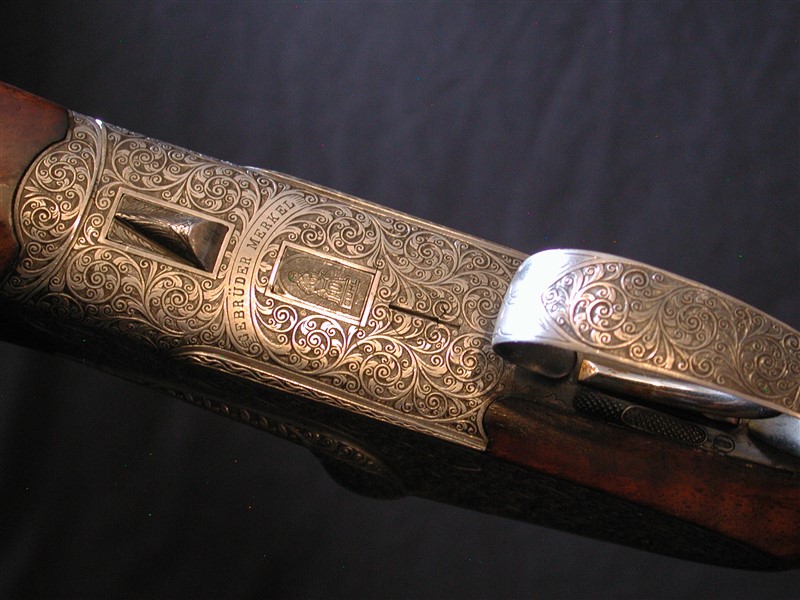 WWW.HillRodandGun.com
Hill Rod & Gun Company
The Bozeman Hotel
321 East Main Street, Suite 422
Bozeman, Montana 59715
United States of America
Phone: (406) 585-2228
Fax: (406) 585-2212
Copyright 2023 Hill Rod & Gun Co.