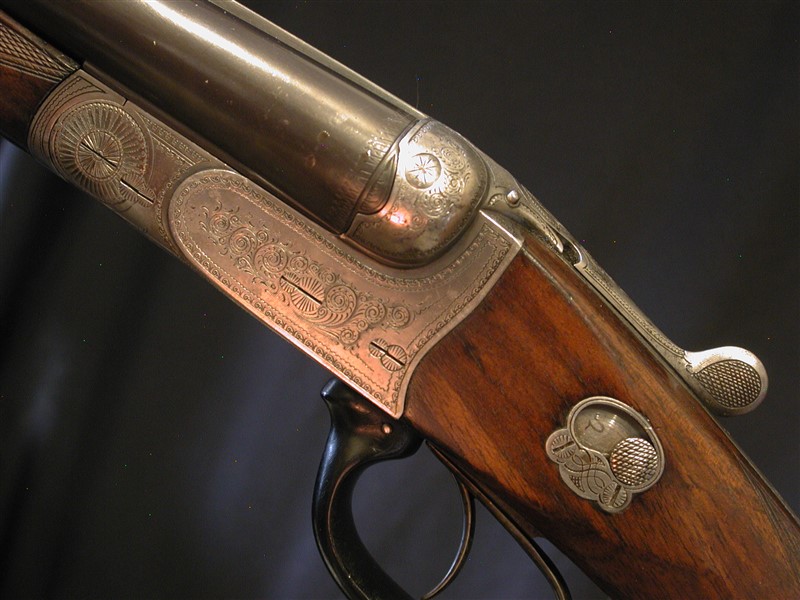 MAX P MULLER, GERMANY 16 bore, 2 1/2", 29" Krupp steel choked Sk2/Mod. 14 5/8" moderately figured wood to black recoil plate. Action retains traces of original case colors, Greener style third fastener, Greener style side safety, elegant swept scroll back, clipped fences. Light and easy to carry at 6lbs 2oz.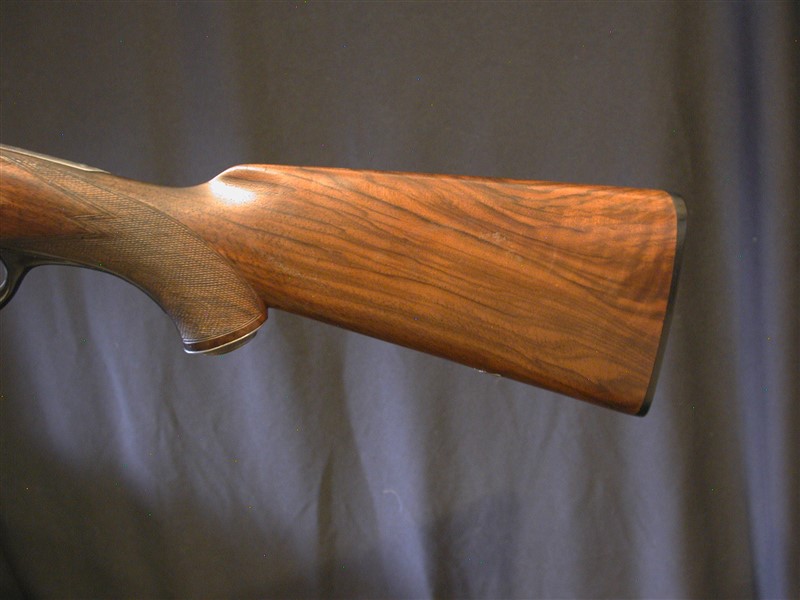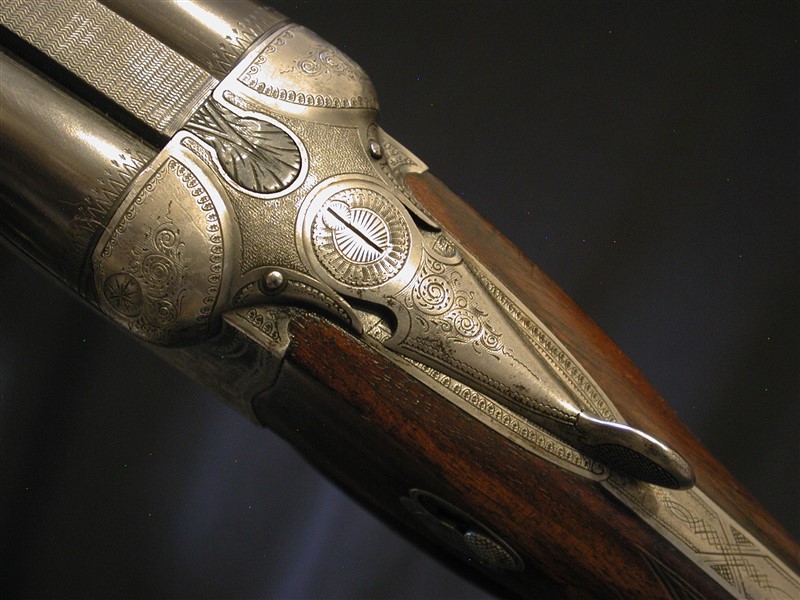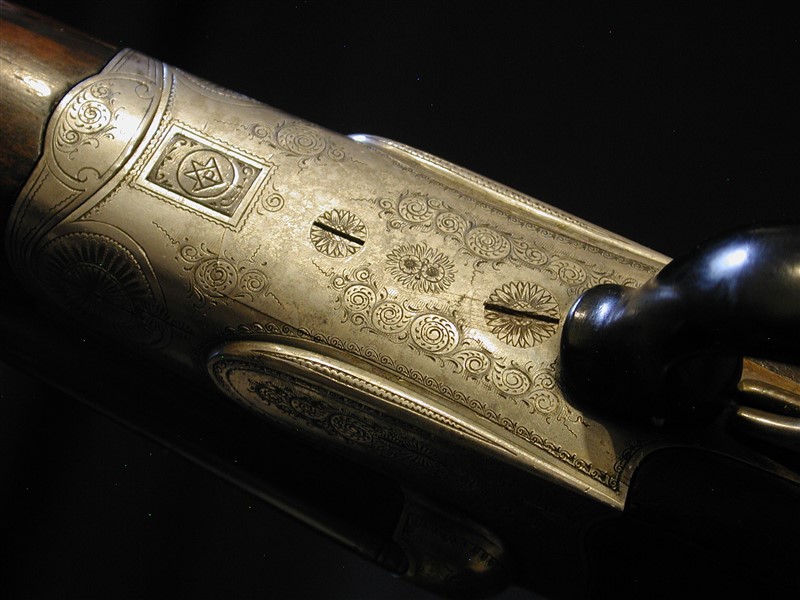 WWW.HillRodandGun.com
Hill Rod & Gun Company
The Bozeman Hotel
321 East Main Street, Suite 422
Bozeman, Montana 59715
United States of America
Phone: (406) 585-2228
Fax: (406) 585-2212
Copyright 2021 Hill Rod & Gun Co.