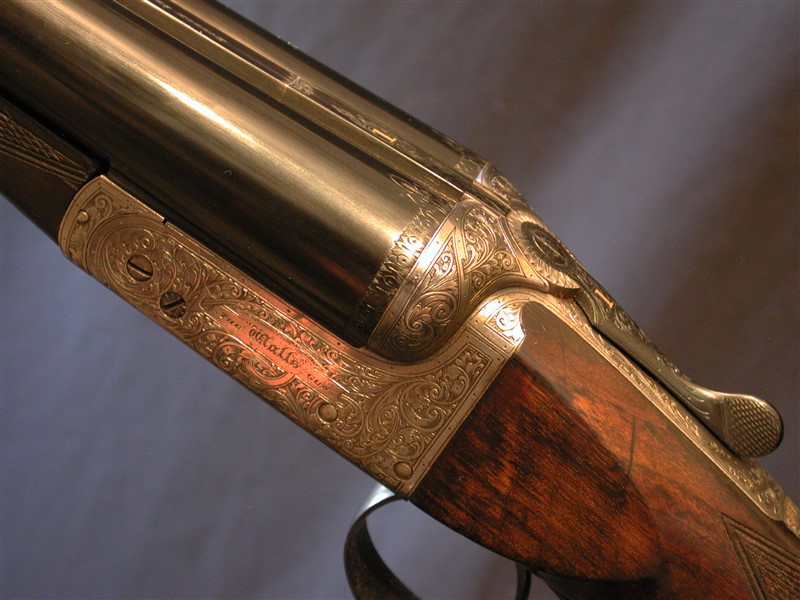 LONDON SPORTING PARK LTD, LONDON, BLE, No. 1 of a pair. The "Watts" Gun. Mr. Watts started this firm after he opened a shooting school in London towards the end of the 19th century - the facility was refered to as the London Sporting Park. The shop itself was located on Bond Street and the shooting school was based at Hendon, North London. A Webley Screw Grip action beautifully engraved. 29" choked Sk2/IMod. 15 1/2' well figured wood to Silvers pad. Action has gone grey and features Holland - esque , bold acanthus engraving style. A technique that produces wonderful depth and is a joy to look at. A sturdy shooter at 6lbs 13oz.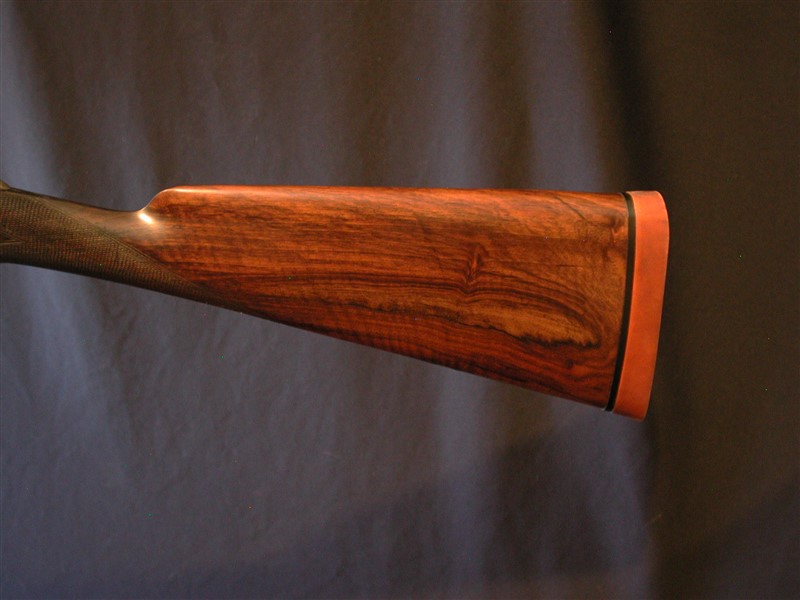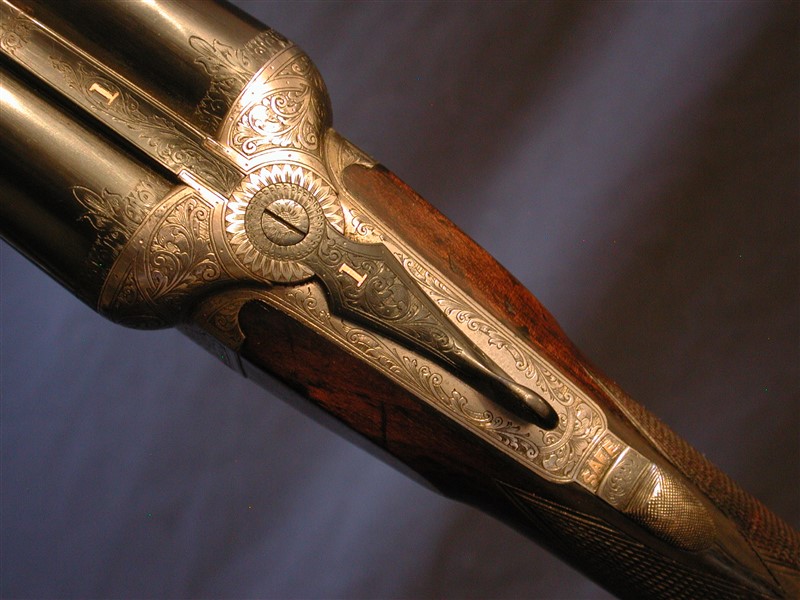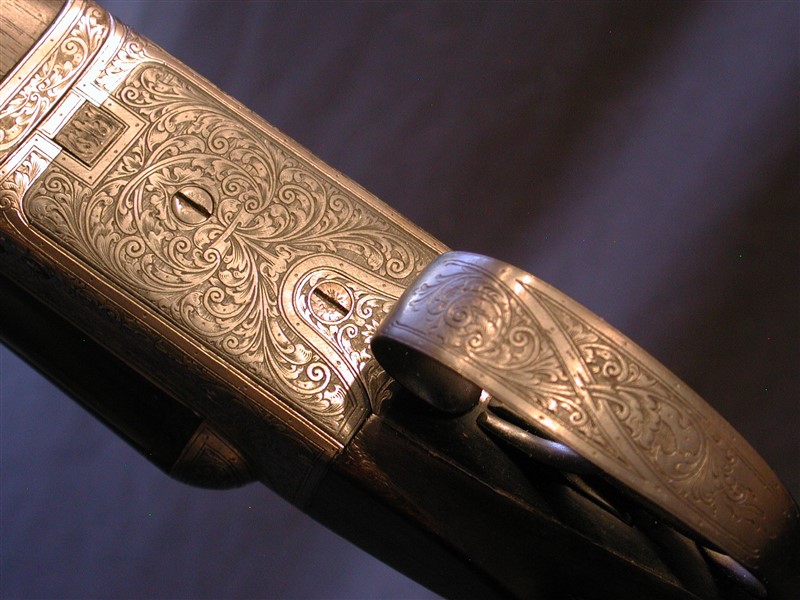 WWW.HillRodandGun.com
Hill Rod & Gun Company
The Bozeman Hotel
321 East Main Street, Suite 422
Bozeman, Montana 59715
United States of America
Phone: (406) 585-2228
Fax: (406) 585-2212
Copyright 2023 Hill Rod & Gun Co.