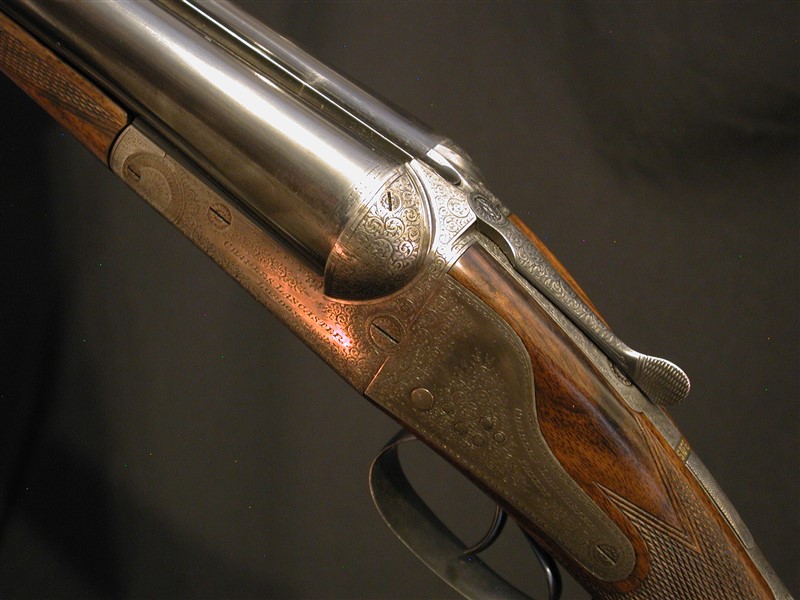 CHAS. LANCASTER, LONDON, Frederick Beesley designed, self opening patent SLNE. 2 1/2", Barrells by CS Rosson, 28" IC/IMod. 14 7/8" highly figured wood to checkered butt. Action has traces of case colors and has been finely engraved with fine scroll. Another unique action for not a lot of money. 6lbs 10oz.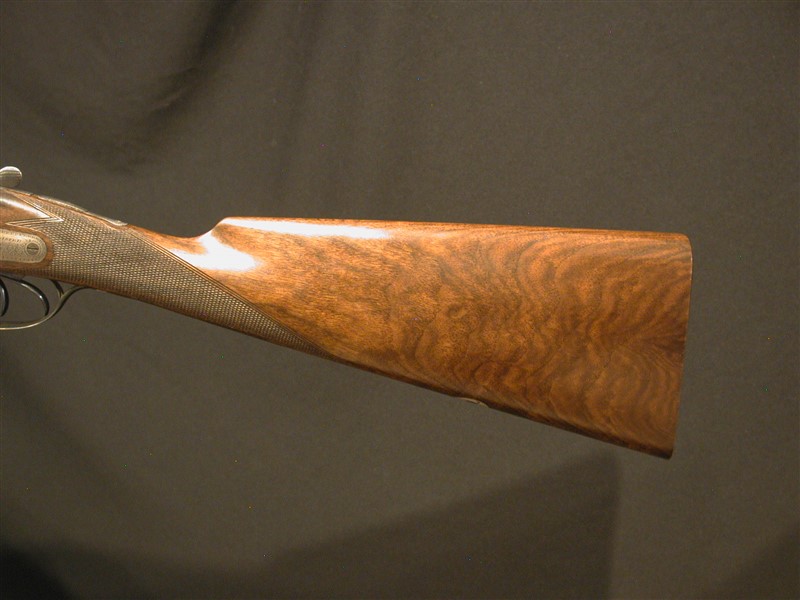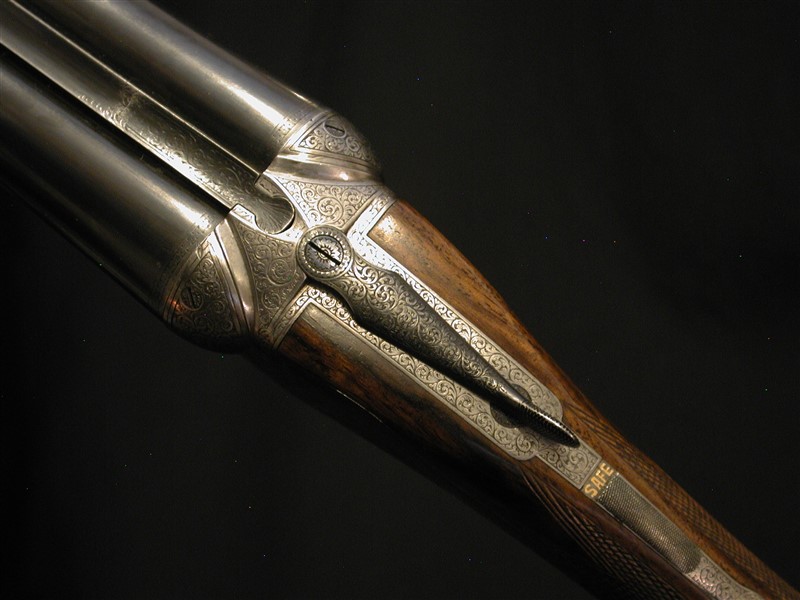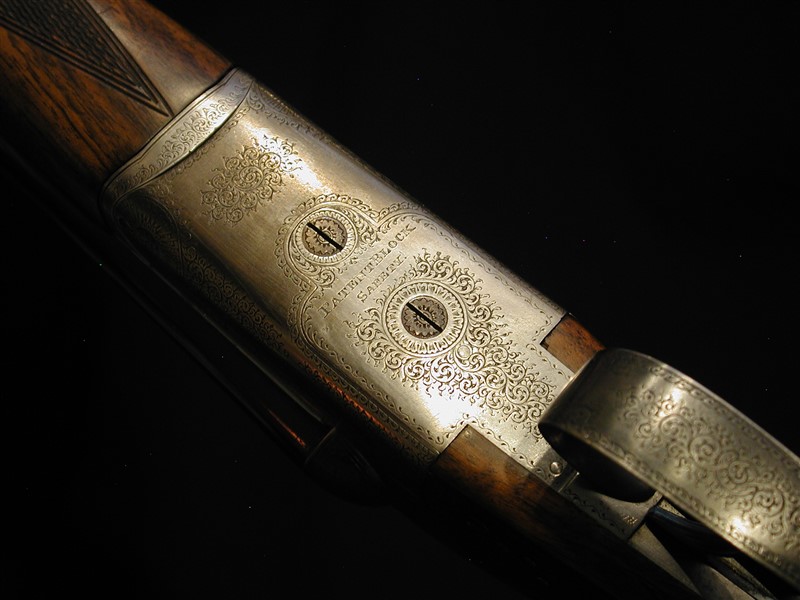 WWW.HillRodandGun.com
Hill Rod & Gun Company
The Bozeman Hotel
321 East Main Street, Suite 422
Bozeman, Montana 59715
United States of America
Phone: (406) 585-2228
Fax: (406) 585-2212
Copyright 2023 Hill Rod & Gun Co.