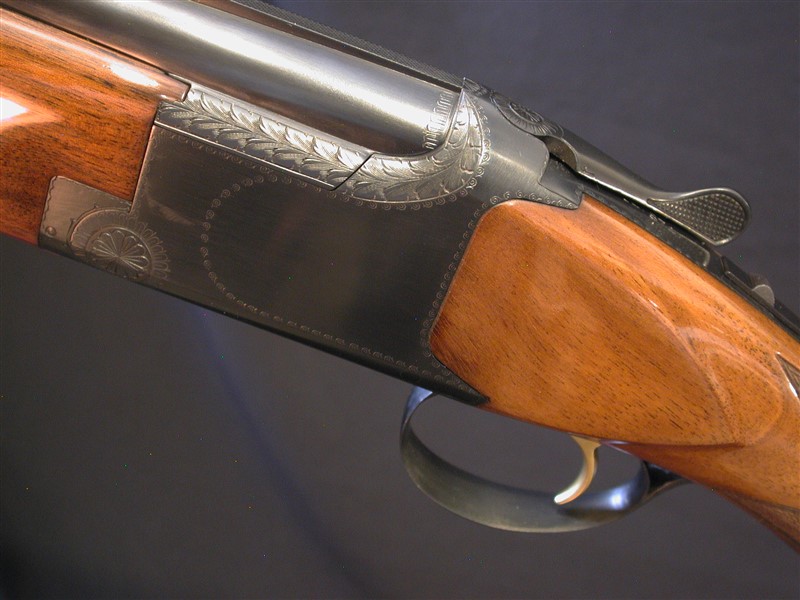 FABRIQUE NATIONALE, BELGIUM, B-25 game gun, O/U, 2 3/4", 27 1/2" solid rib choked IC Mod. 14 7/8" highly figured wood to a freshly covered, burgundy leather pad. Blackened action appears untouched and over all the gun appears new. Cased in Browning case. Very clean and sure to please.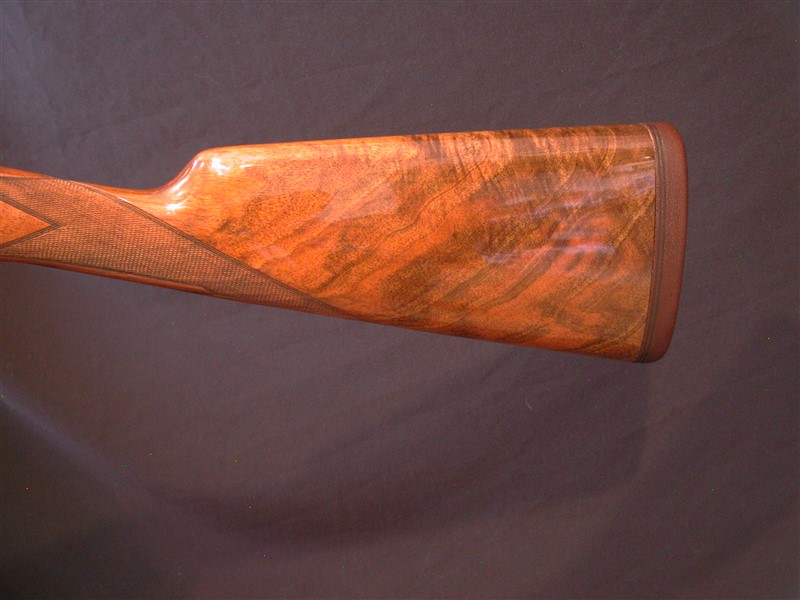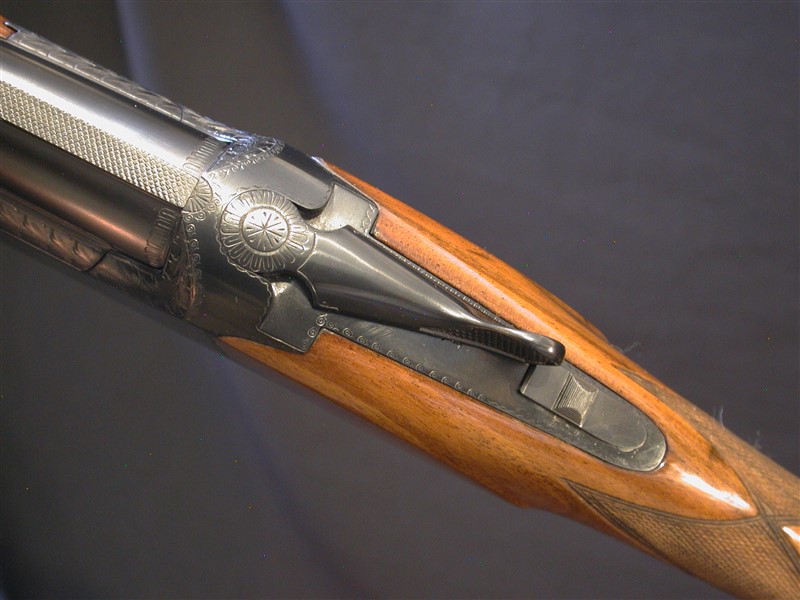 WWW.HillRodandGun.com
Hill Rod & Gun Company
The Bozeman Hotel
321 East Main Street, Suite 422
Bozeman, Montana 59715
United States of America
Phone: (406) 585-2228
Fax: (406) 585-2212
Copyright 2020 Hill Rod & Gun Co.