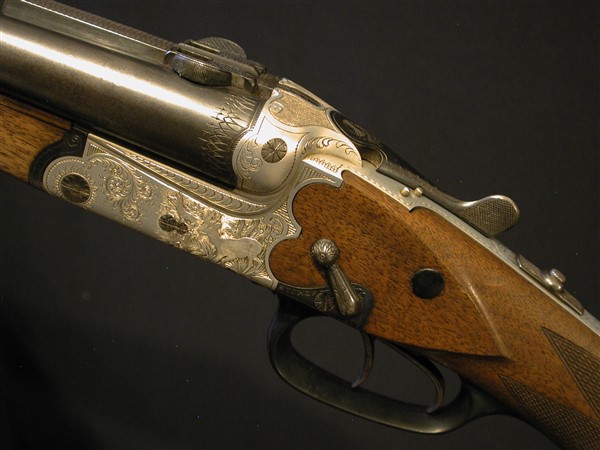 GREIFELT & CO., SUHL, Drilling, 16 bore by 8x57 JR. 2 1/2", 24 1/2" Krupp Steel choked Imod/Full with claw mounts. 14 1/2" lightly figured wood to orange recoil pad. The scroll back action features clipped and bolstered fences, positive side toggle safety for the shotgun mechanism and top mounted button push safety for the rifle. The rifle features an adjustable set trigger. The gun has a functional sling for easy carrying in the field. 6lbs 9oz. A sound honest drilling ready for the field.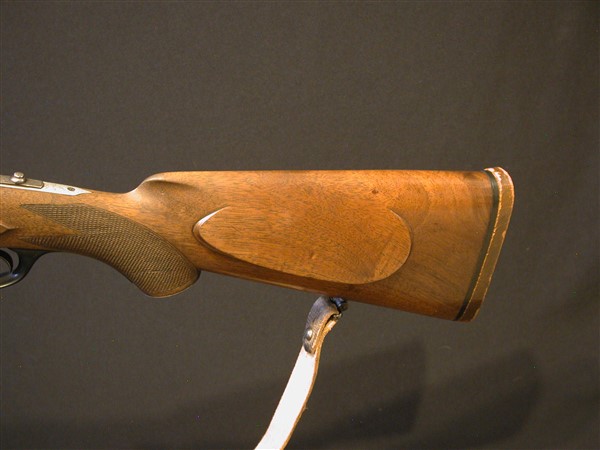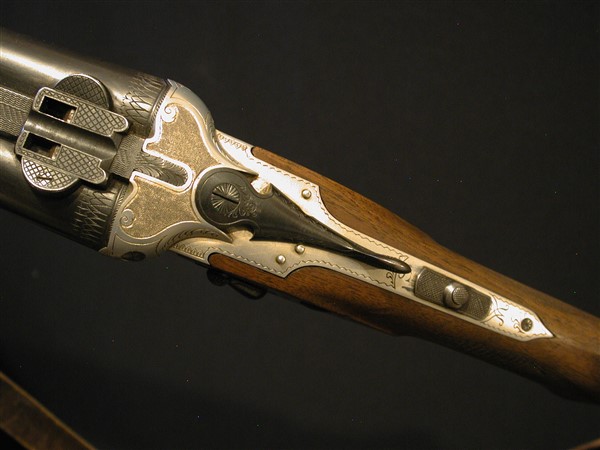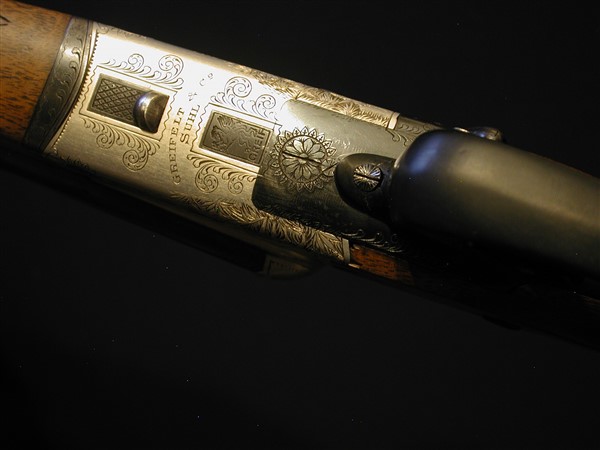 WWW.HillRodandGun.com
Hill Rod & Gun Company
The Bozeman Hotel
321 East Main Street, Suite 422
Bozeman, Montana 59715
United States of America
Phone: (406) 585-2228
Fax: (406) 585-2212
Copyright 2019 Hill Rod & Gun Co.