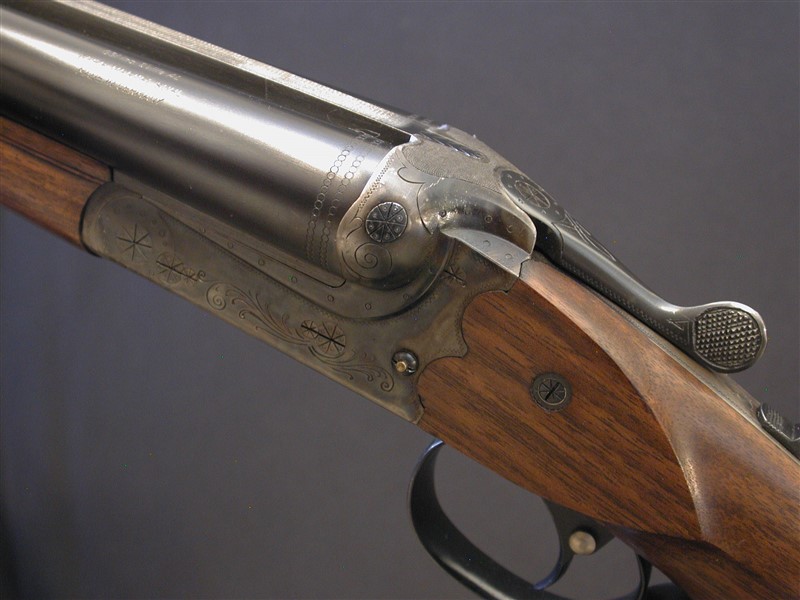 MERKEL, SUHL, 47 E, 2 3/4", 28" choked IC/Mod. 14 1/4" lightly figured wood to black recoil pad. Scroll back action continues to sport nearly all of its original case colors and features single selective trigger, cocking indicators, reinforced head, clipped fences and Greener style cross bolt third fastener. She sports a ding on the right side of the stock and the gun weighs 6 3/4lbs.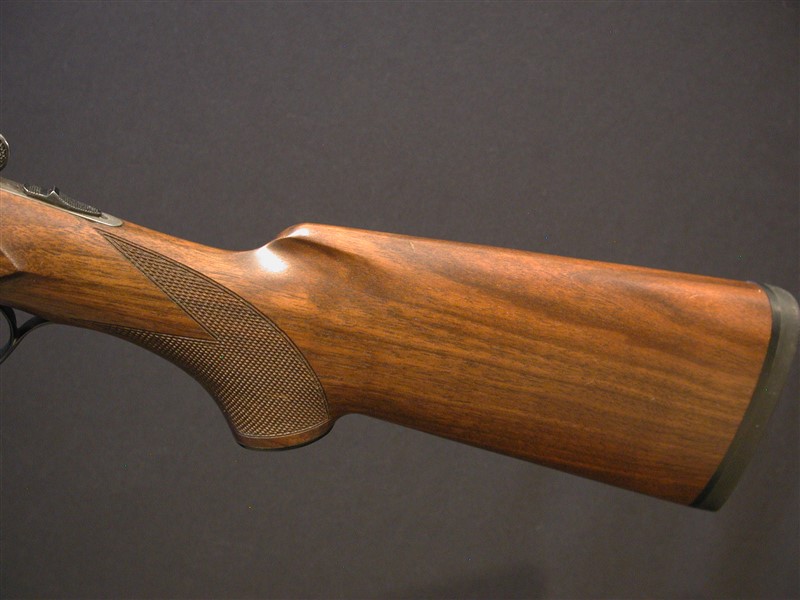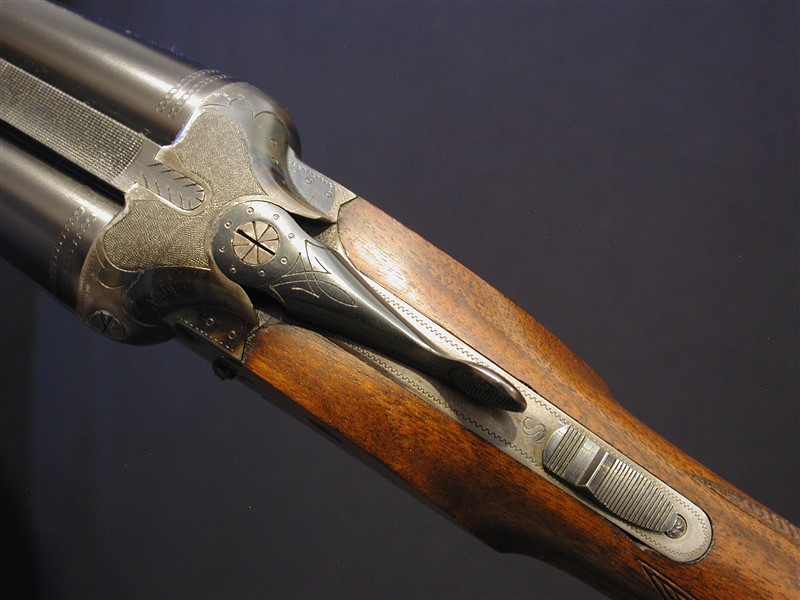 WWW.HillRodandGun.com
Hill Rod & Gun Company
The Bozeman Hotel
321 East Main Street, Suite 422
Bozeman, Montana 59715
United States of America
Phone: (406) 585-2228
Fax: (406) 585-2212
Copyright 2019 Hill Rod & Gun Co.