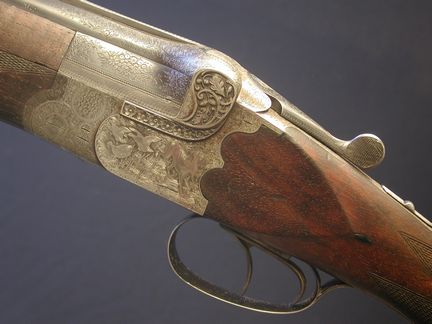 GREIFELT, SUHL O/U BLE, 20bore, 2 3/4", Nitro proofed, 26" choked IC/Mod with file matte rib. 14 1/2" highly figured wood to red Winchester pad. Scalloped receiver with game scenes, oak leaves and fine floral and scroll engraving, retaining traces of case coloring. Double underbite with two barrel extensions and intercepting sears. Breech end of barrels also tastefully engraved with Merkel style three piece forend. A breath over 5 1/2lbs. In leather case with brass corners and includes a reproduced, vintage, Greifelt catalogue. What a lovely quail or Hun gun.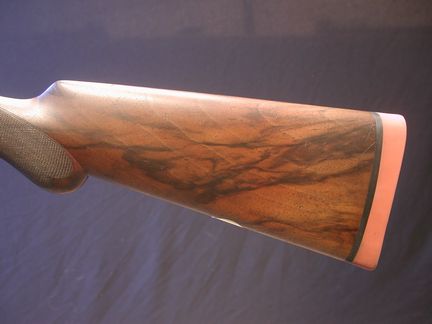 WWW.HillRodandGun.com
Hill Rod & Gun Company
The Bozeman Hotel
321 East Main Street, Suite 422
Bozeman, Montana 59715
United States of America
Phone: (406) 585-2228
Fax: (406) 585-2212
Copyright 2023 Hill Rod & Gun Co.