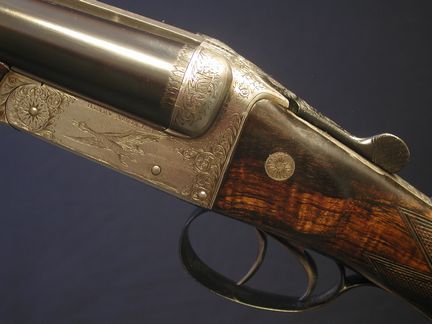 HENRY ATKIN, LONDON BLNE, 3" MAGNUM - Proofed at 4 ton. 30" choked .029" and .029" with file matte rib. 14 1/2", half pistol, reinforced head, highly figured wood, to horn butt plate. Robust oversized, game scene engraved action that has gone to grey. Furniture and barrels black not long ago and fitted with sling swivels. Tips the scales at just over 8lbs. Outstanding fowler or pigeon gun.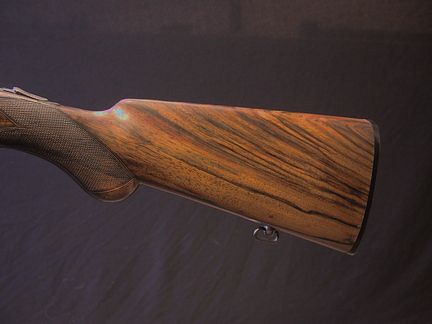 WWW.HillRodandGun.com
Hill Rod & Gun Company
The Bozeman Hotel
321 East Main Street, Suite 422
Bozeman, Montana 59715
United States of America
Phone: (406) 585-2228
Fax: (406) 585-2212
Copyright 2023 Hill Rod & Gun Co.