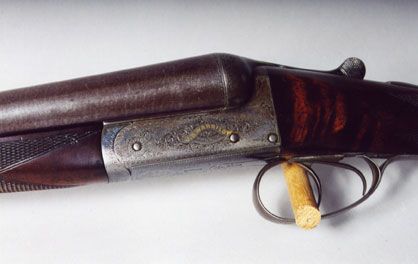 JB WARRILOW, CHIPPENHAM, BLE, Damascus black powder proofed, 2 3/4", 30" choked IC/MOD. 14 1/2" half pistol, well figured wood to leather pad. Action is beautifully engraved with English scroll and banner with makers name in gold. 6lbs. 14oz. Except for the leather pad gun is in original condition.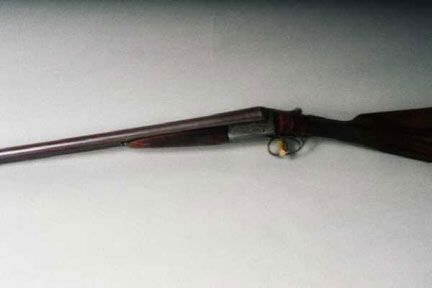 WWW.HillRodandGun.com
Hill Rod & Gun Company
The Bozeman Hotel
321 East Main Street, Suite 422
Bozeman, Montana 59715
United States of America
Phone: (406) 585-2228
Fax: (406) 585-2212
Copyright 2020 Hill Rod & Gun Co.