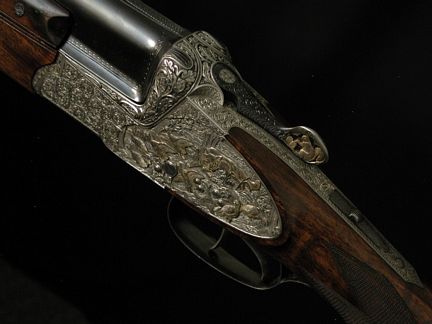 FRANS ZODIA, AUSTRIA, O/U, SLE, c.1969, 12ga, 2 3/4", 28" choked SK1/IM MOD. Pistol grip, well figured wood with fiddleback texture. Articulated front trigger, deep relief scroll, oak and vine, and game scene engraved with gold leaf enhnaced animals. In original oak and leather case. 6lbs 14oz. Beautiful.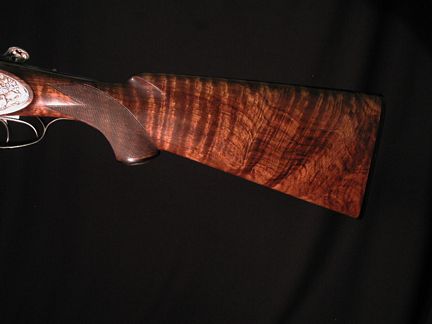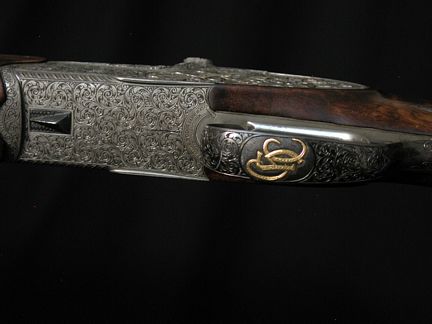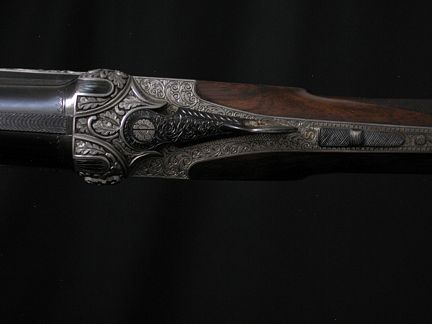 WWW.HillRodandGun.com
Hill Rod & Gun Company
The Bozeman Hotel
321 East Main Street, Suite 422
Bozeman, Montana 59715
United States of America
Phone: (406) 585-2228
Fax: (406) 585-2212
Copyright 2023 Hill Rod & Gun Co.