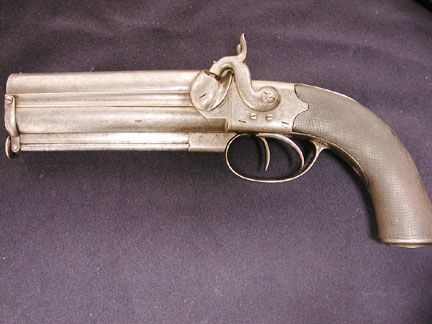 I HOLLIS, B'HAM .667cal Howdah pistol c.1850s. Action a bbls have gone to gray. These pistols were carried in the baskets strapped to the elephants as a last line of defense against angry tigers.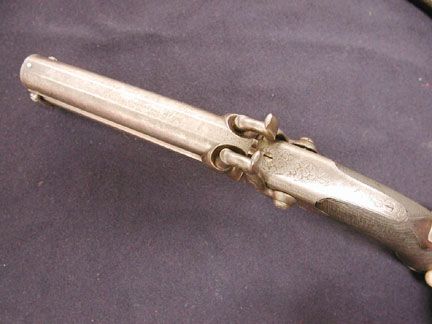 WWW.HillRodandGun.com
Hill Rod & Gun Company
The Bozeman Hotel
321 East Main Street, Suite 422
Bozeman, Montana 59715
United States of America
Phone: (406) 585-2228
Fax: (406) 585-2212
Copyright 2023 Hill Rod & Gun Co.