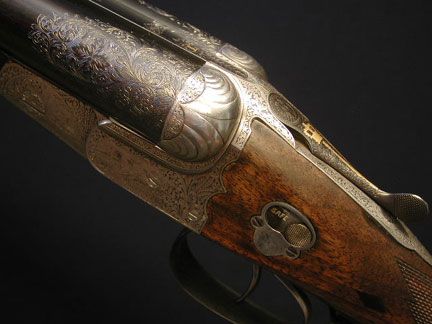 WW GREENER, B'HAM, PAIR, G 70 IMPERIALS, BLE, 2 ½", both guns 28" choked #1 IC/LtMod #2 SK1/Mod. Fine wedge scroll engraving on breech end of barrels. Both guns 14 3/4" moderate to highly figured wood to checkered butt. Action is coin finished with outstanding fine scroll and game scene engraving featuring 16 birds and animals. Great fences reveal classic double shell engraving. Both guns weigh in at 6lbs 6oz. Made as matched pair #52996 and #52997. Gun #1 was lost and gun number 55805 was made to replace it. Originally sold by the London office for a German customer. The guns are cased in their original oak and leather case. A fine example of some of Greeners finest work.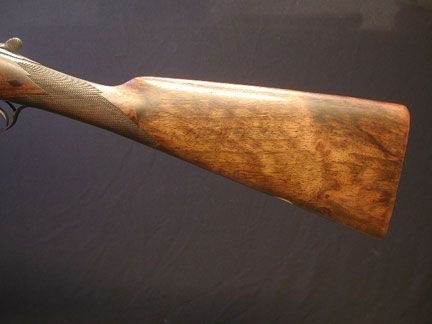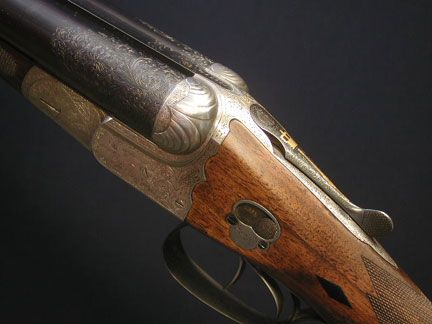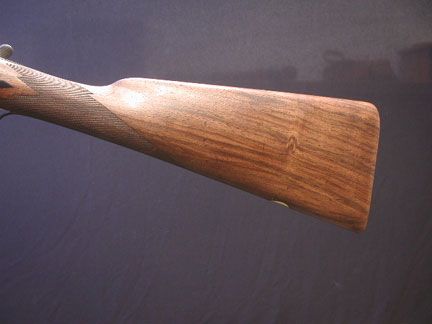 WWW.HillRodandGun.com
Hill Rod & Gun Company
The Bozeman Hotel
321 East Main Street, Suite 422
Bozeman, Montana 59715
United States of America
Phone: (406) 585-2228
Fax: (406) 585-2212
Copyright 2020 Hill Rod & Gun Co.