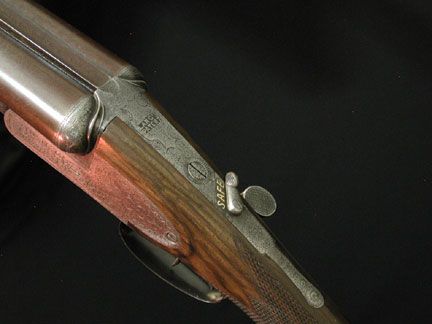 JOSEPH LANG, LONDON, Trigger plate action non-ejector featuring a side lever, Damascus with original black powder proof marks. 2 1/2", 29" choked IC/IC. 14 1/4" well figured wood to horn butt plate. Action retains traces of case coloring and is beautifully engraved with vine, rose and scroll. Percussion fences are lovely with grape clusters and vine. 6lbs. 10oz. Resides in modern leather case.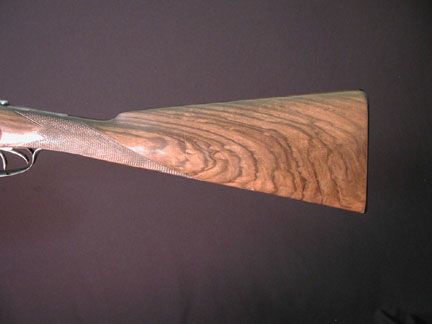 WWW.HillRodandGun.com
Hill Rod & Gun Company
The Bozeman Hotel
321 East Main Street, Suite 422
Bozeman, Montana 59715
United States of America
Phone: (406) 585-2228
Fax: (406) 585-2212
Copyright 2020 Hill Rod & Gun Co.