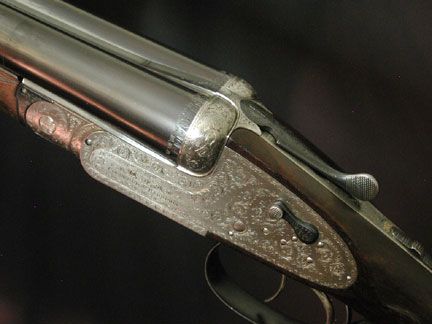 COGSWELL & HARRISON, SLE, 2 1/2" sleeved by W&C Scott. 30" choked IC/Mod. 15 1/4" moderately figured wood to Silvers pad, stocked to the fences. Rose and scroll engraving on hand detatchable, bar action locks with intercepting seers, rolled trigger guard and chopper lump barrels. 7lbs.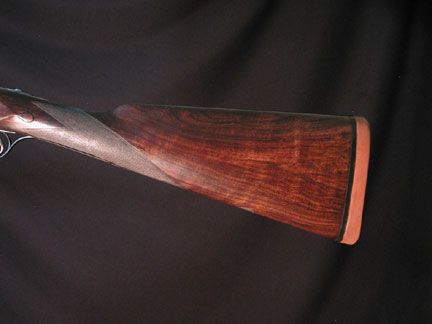 WWW.HillRodandGun.com
Hill Rod & Gun Company
The Bozeman Hotel
321 East Main Street, Suite 422
Bozeman, Montana 59715
United States of America
Phone: (406) 585-2228
Fax: (406) 585-2212
Copyright 2020 Hill Rod & Gun Co.