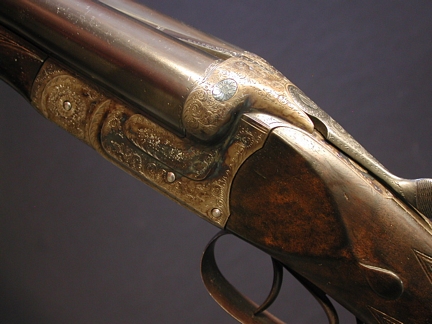 MIDLAND GUN CO., B'HAM, BLNE, ZEPHYR, 16 bore, reproofed 2 3/4", 30" choked IC/Full with swamped rib. 14 3/4" highly figured wood to black recoil pad. Bolstered and scalloped action featuring sideclips and Greener style cross bolt. Case coloring recently renewed. A hair under 6lbs at 5lbs 15oz. Literature referencing the Zepher model will be included.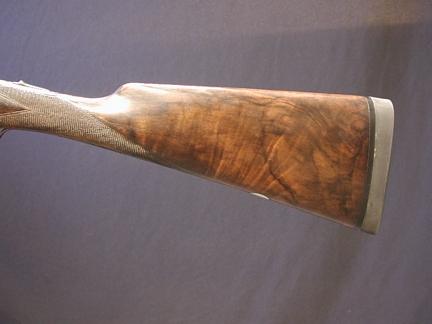 WWW.HillRodandGun.com
Hill Rod & Gun Company
The Bozeman Hotel
321 East Main Street, Suite 422
Bozeman, Montana 59715
United States of America
Phone: (406) 585-2228
Fax: (406) 585-2212
Copyright 2023 Hill Rod & Gun Co.