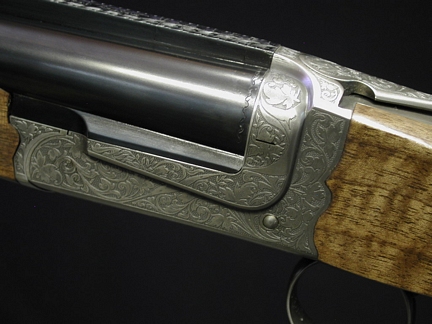 CHAPUIS ARMES, FRANCE Factory New BLE Safari Express double rifle model AGEX "Brousse" in 375 H&H. 25 1/2" hammer forged, chopper lump barrels with a scope-ready 1/4 rib. Fixed rear express sight with three standing leaves marked 100, 150, and 200m. 15 1/4" nicely figured monte carlo stock to a checkered walnut butt plate. The nicely engraved pistol grip cap is fitted with a hinged compartment for night sights or extra strikers. Features a scalloped backed and highly reinforced "Blitz" type trigger plate action, finished in french grey, and well covered with english style open foliat engraving. A well rendered cape buffalo in the tall grass graces the bottom plate of this finely crafted rifle. 9lbs 10oz. Regulated at 50m with 300gr Federal Nosler Partition loads, includes factory sight-in target. Shipped in its hard plastic factory travel case and includes sling swivels. An exceptional value in a true dangerous game rifle.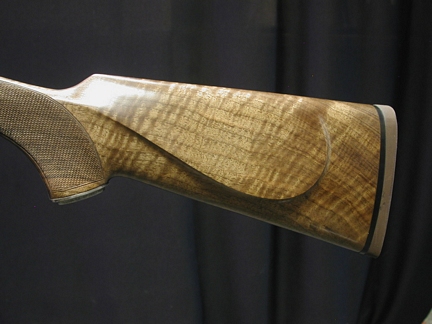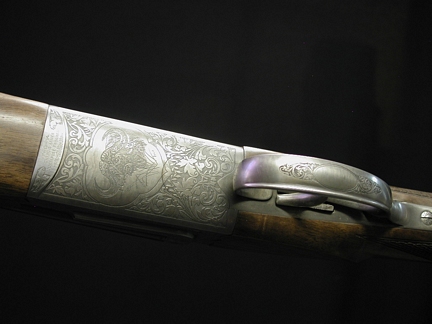 WWW.HillRodandGun.com
Hill Rod & Gun Company
The Bozeman Hotel
321 East Main Street, Suite 422
Bozeman, Montana 59715
United States of America
Phone: (406) 585-2228
Fax: (406) 585-2212
Copyright 2023 Hill Rod & Gun Co.