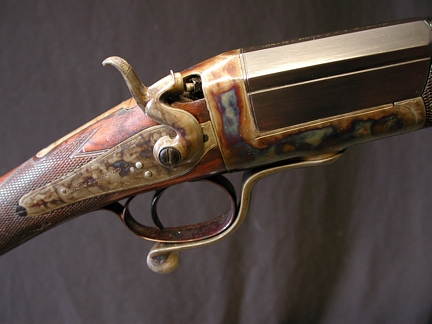 ARMY & NAVY CSL, LONDON, 16 Bore single barrel back action rebounding hammer gun. 2 1/2", 30" ribless Nitro steel barrel with Cyl choke.14 1/4" moderately figured wood to a freshly blacked steel butt plate. The action features a Jones underlever fastener, a rebounding back action lock, and is border engraved. All action parts have recently been beautifully re-case colored and the barrel and trigger guard have been recently blacked. 5 lbs 9 oz.A wonderfully lithe little 16 bore, freshened and ready for the field -stores neatly in its original canvas case.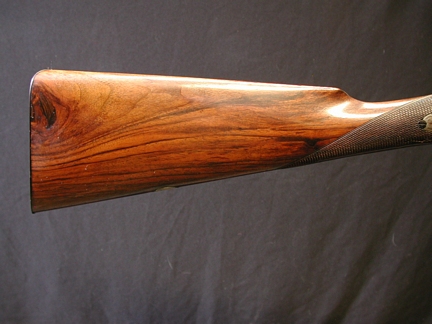 WWW.HillRodandGun.com
Hill Rod & Gun Company
The Bozeman Hotel
321 East Main Street, Suite 422
Bozeman, Montana 59715
United States of America
Phone: (406) 585-2228
Fax: (406) 585-2212
Copyright 2019 Hill Rod & Gun Co.