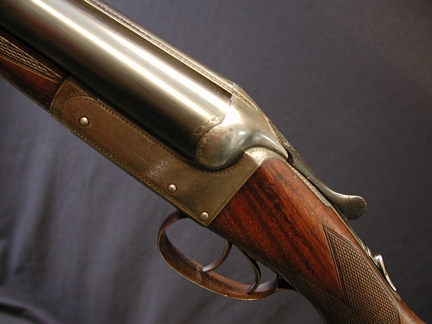 WR PAPE, NEWCASTLE UPON TYNE BLNE, 2 3/4", 30" barrels proofed at 3 1/4 tons for 1 1/4 ounce loads; choked IC, Full.14 3/8" pistol grip stock to a grooved butt. Border engraved action has gone to grey and features side clips and a hidden third fastener. A very solid and well built fowler by a highly regarded provincal maker. 7lbs 5oz.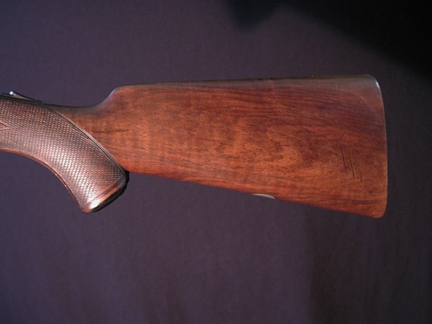 WWW.HillRodandGun.com
Hill Rod & Gun Company
The Bozeman Hotel
321 East Main Street, Suite 422
Bozeman, Montana 59715
United States of America
Phone: (406) 585-2228
Fax: (406) 585-2212
Copyright 2023 Hill Rod & Gun Co.