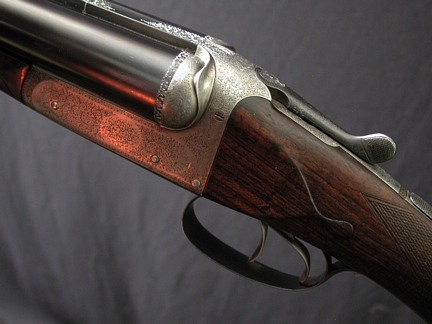 ALFRED LANCASTER, LONDON BLNE, 2 1/2", 28" seemlessly sleeved barrels choked Sk2, Full. 14 1/2" well figured wood to a checkered butt. Includes a 3/4" wood extension. The gun is currently set up for a left handed shooter. The stunning action is well covered in lovely rose and scroll engraving and features carved fences, intercepting sears, and a dolls head third fastener. 6 1/2 lbs. A wonderful London boxlock just waiting to be carried afield.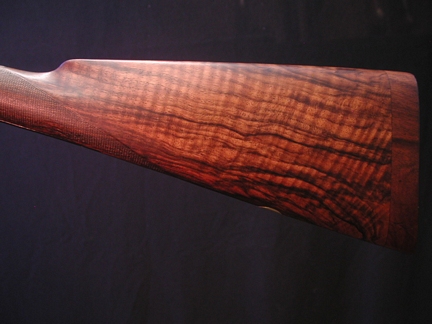 WWW.HillRodandGun.com
Hill Rod & Gun Company
The Bozeman Hotel
321 East Main Street, Suite 422
Bozeman, Montana 59715
United States of America
Phone: (406) 585-2228
Fax: (406) 585-2212
Copyright 2023 Hill Rod & Gun Co.