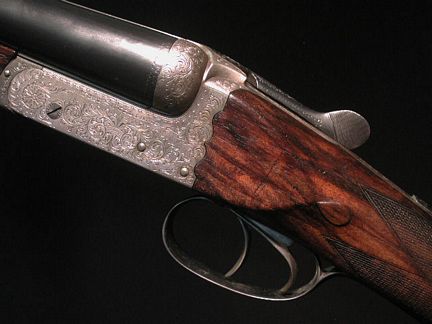 F. WILLIAMS, LONDON, BLE, 2 ½", 28" choked IC/Full with hidden third fastener. 14 ½" moderately figured wood to grooved butt. Fancy scroll backed action with sharp engraving. Ejector spelled out in gold on top lever. 6lbs 6oz High quality boxlock.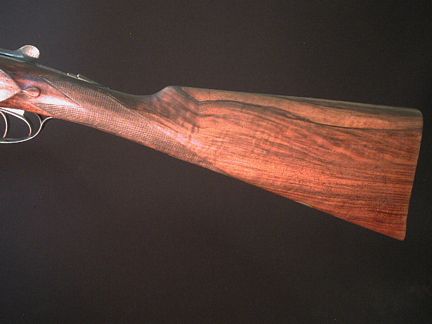 WWW.HillRodandGun.com
Hill Rod & Gun Company
The Bozeman Hotel
321 East Main Street, Suite 422
Bozeman, Montana 59715
United States of America
Phone: (406) 585-2228
Fax: (406) 585-2212
Copyright 2020 Hill Rod & Gun Co.