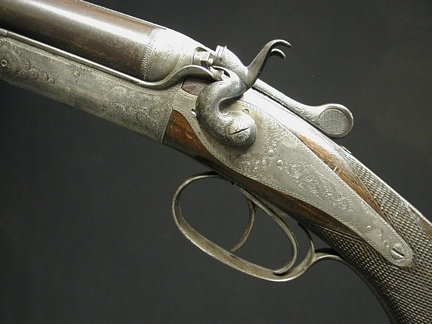 HEINRICH SCHERPING, GERMANY Double rifle, rebounding hammer, roundbody back action. Mysterious cal. of the 11mm family. 27" fluid steel barrels with crisp German rifling. 14 3/4" moderate to stongly figured wood to original horn butt plate - includes sling swivels and cheeck piece. Action retains sharp delicate fine scroll engraving, percusion style fences, dolls head extension and pop up rear sight and front set trigger. Lever type forend and action is tight. 6lbs 14oz.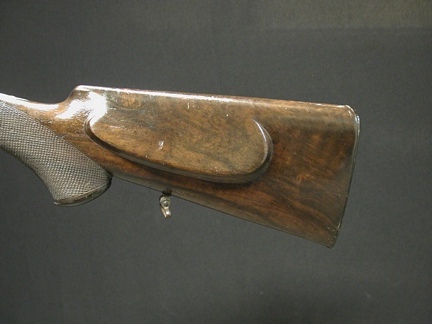 WWW.HillRodandGun.com
Hill Rod & Gun Company
The Bozeman Hotel
321 East Main Street, Suite 422
Bozeman, Montana 59715
United States of America
Phone: (406) 585-2228
Fax: (406) 585-2212
Copyright 2023 Hill Rod & Gun Co.