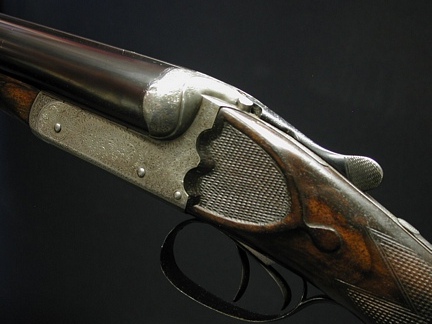 WP JONES, B'HAM, BLE, 2 1/2, 28", sleeved by the maker in 1976. Choked IC/Full. 14 3/8" drop dead gorgeous wood with checkered side panels, drop points to original grooved horn butt plate. Scalloped action has fine floral and scroll engraving (engraving worn on bottom plate and trigger guard),side clips, hidden Greener style cross bolt, fluted fences and Art Deco style treatment overall indicitive of the late 20s early 30s. WP Jones in gold on top lever. Another very light 12 bore weighing in at 6lbs 1oz.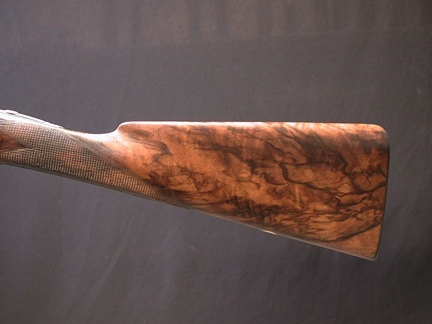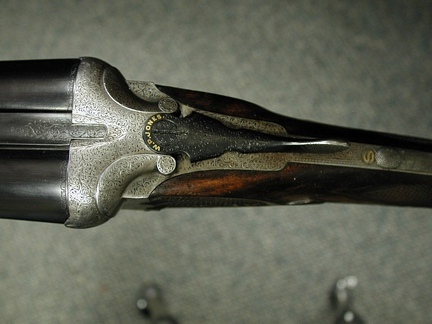 WWW.HillRodandGun.com
Hill Rod & Gun Company
The Bozeman Hotel
321 East Main Street, Suite 422
Bozeman, Montana 59715
United States of America
Phone: (406) 585-2228
Fax: (406) 585-2212
Copyright 2023 Hill Rod & Gun Co.