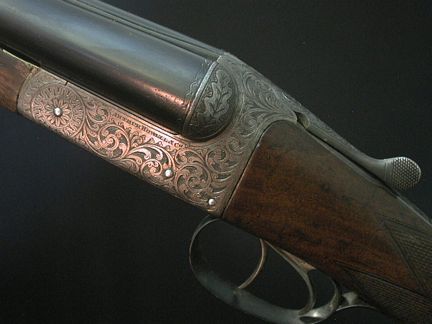 A. HOWELL, BíHAM, BLNE, 2 Ĺ", 28" choked Mod, Mod. 14 3/8"moderately figured wood with nice fiddle back texture. Action has gone to gray with oak leaf fences and bold Acanthus scroll engraving. 6 1/2lbs. Nicely dressed boxlock.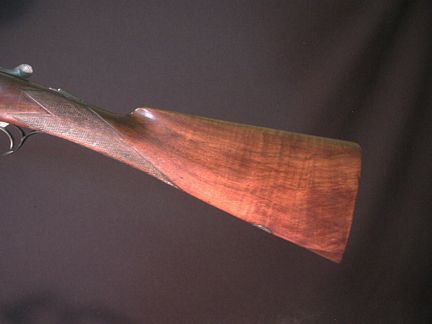 WWW.HillRodandGun.com
Hill Rod & Gun Company
The Bozeman Hotel
321 East Main Street, Suite 422
Bozeman, Montana 59715
United States of America
Phone: (406) 585-2228
Fax: (406) 585-2212
Copyright 2020 Hill Rod & Gun Co.