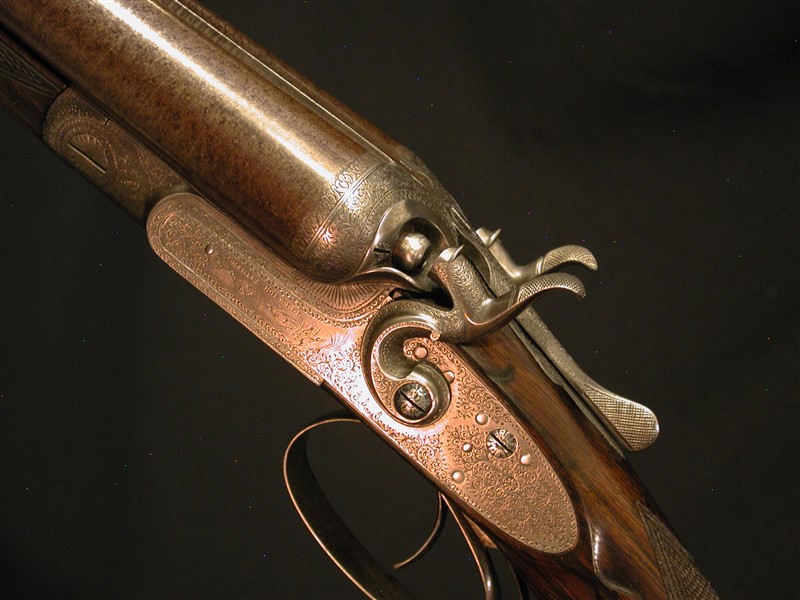 CHAS. BOSWELL, LONDON, Rebounding hammer gun. London nitro prooved Damascus - 2013. 2 3/4", 30" choked Cyl/Full. 15" prince of Wales grip, highly figured wood to Silvers pad. Fine scroll engraving with vignettes of wandering game and low tail pointing dogs. Shallow framed action with crisp cocking hammers. Lovely. 6lbs. 10oz.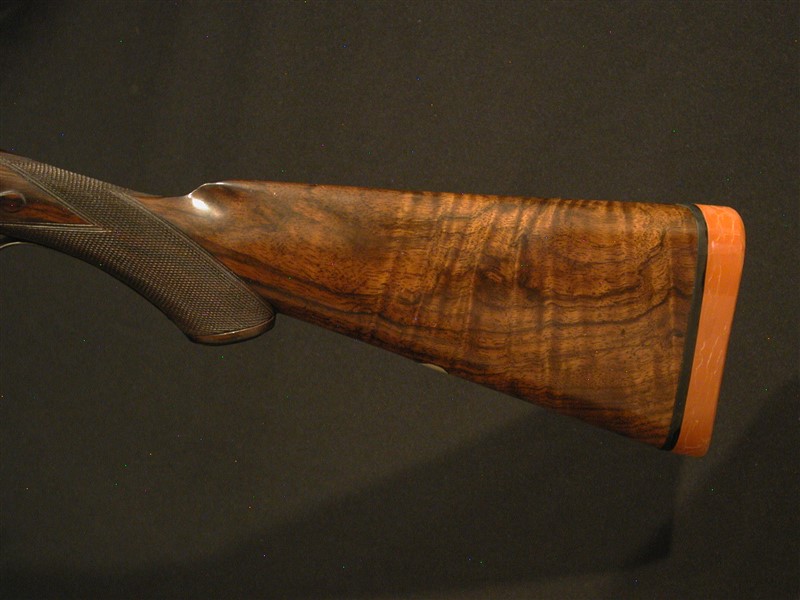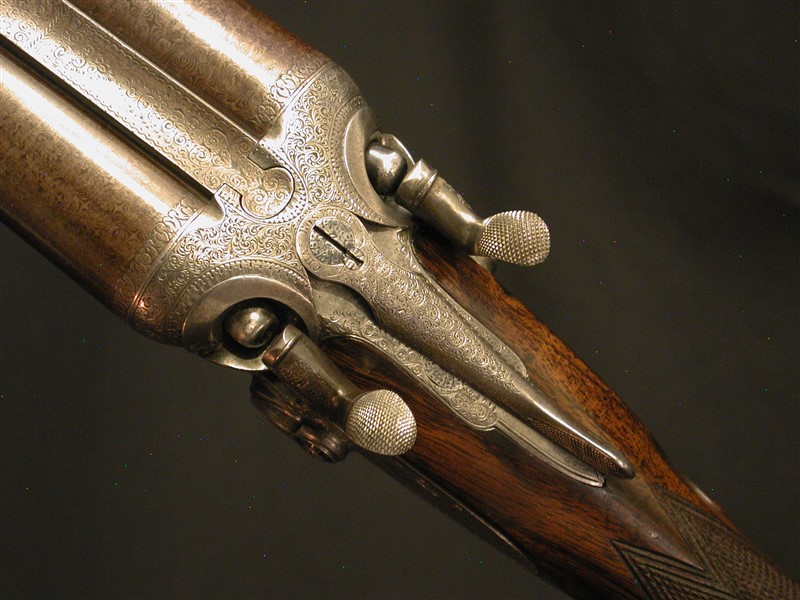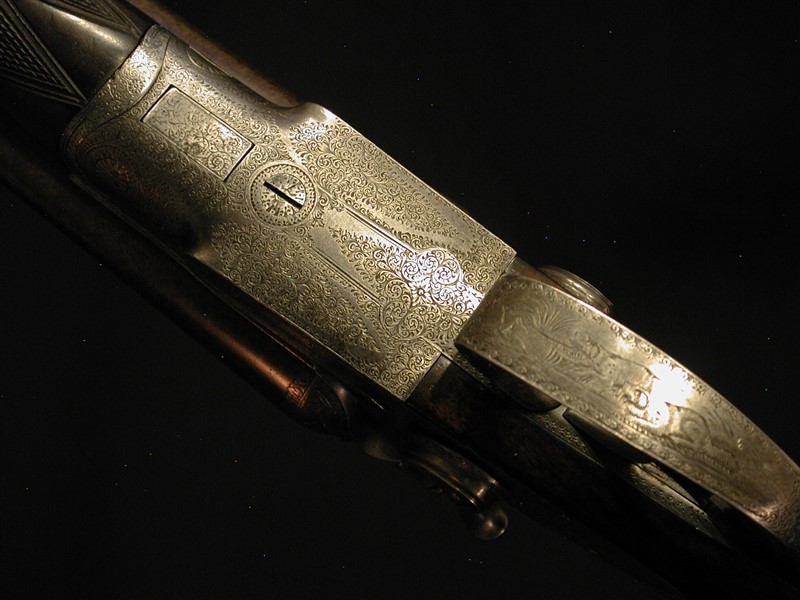 WWW.HillRodandGun.com
Hill Rod & Gun Company
The Bozeman Hotel
321 East Main Street, Suite 422
Bozeman, Montana 59715
United States of America
Phone: (406) 585-2228
Fax: (406) 585-2212
Copyright 2023 Hill Rod & Gun Co.