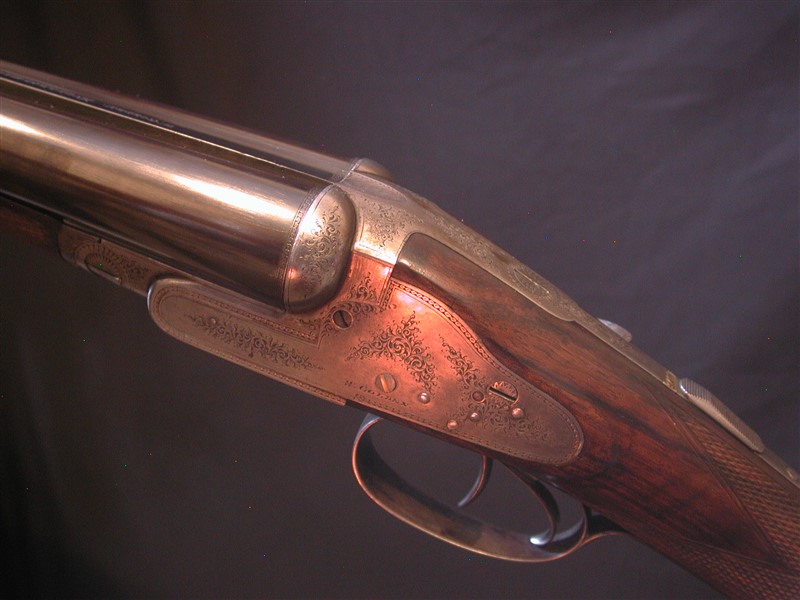 WILLIAM GOLDEN, HUDDERSFIELD, SLNE, 2 1/2", 30" choked Full/IC. 14 1/4" moderately figured wood with strong fiddle back to checkered butt that includes heel and toe caps. Bar action, dipped edge lock plates with lovely modest fine scroll engraving that makes good use of negative space. Throw into the mix an elegant sidelever that cocks a unique action and the gun stands out. Thankfully the original case is still with the gun that includes makers label. 6lbs 10oz.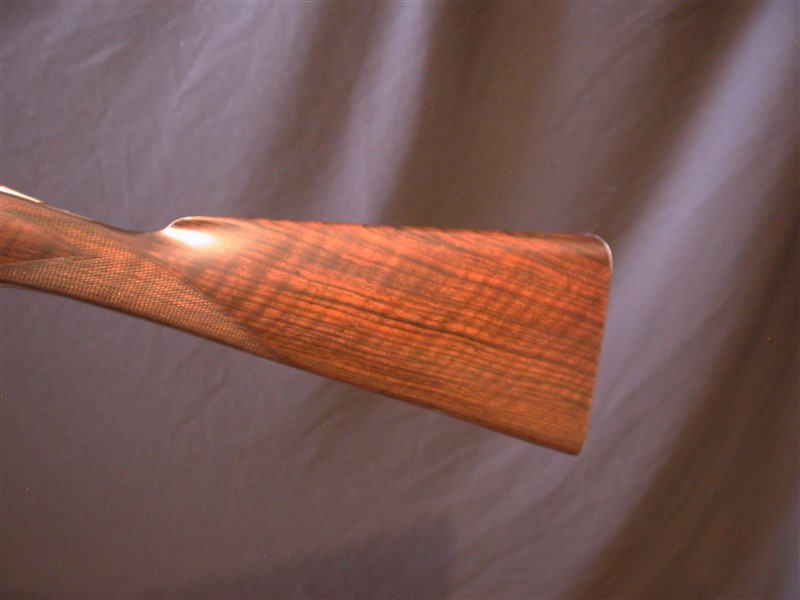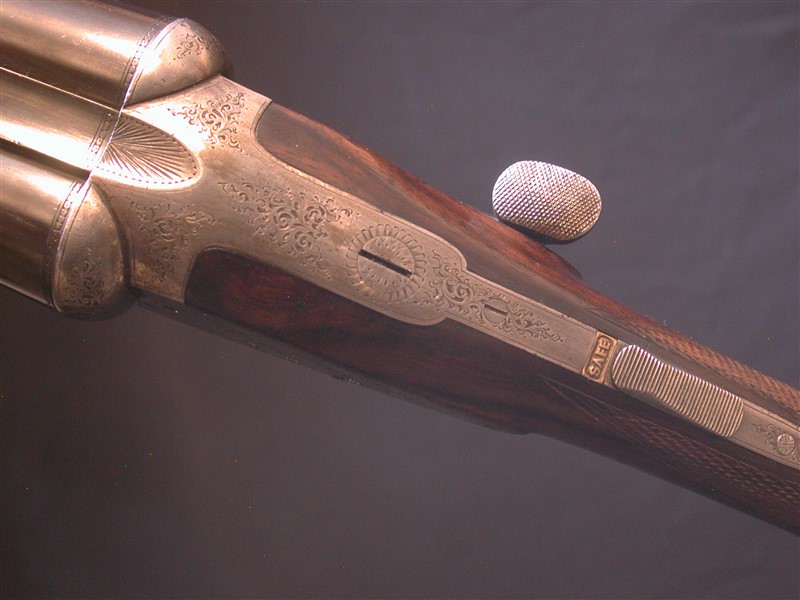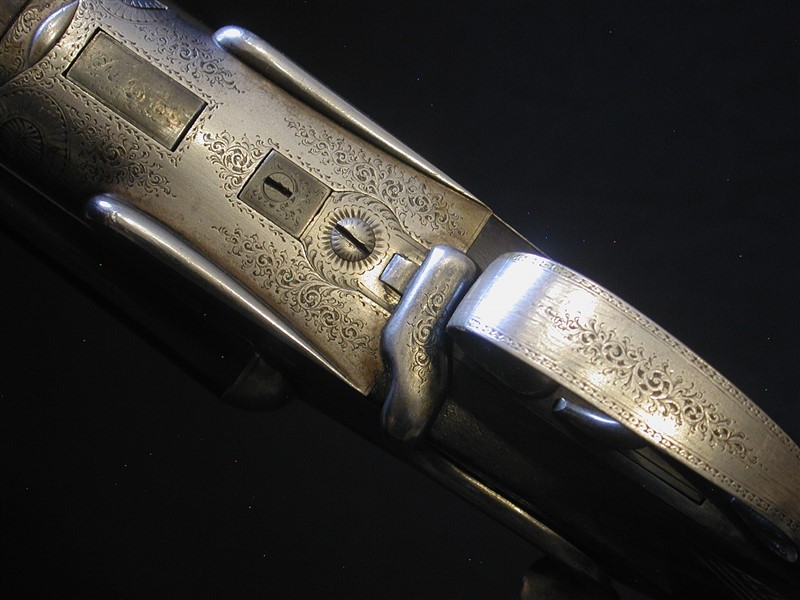 WWW.HillRodandGun.com
Hill Rod & Gun Company
The Bozeman Hotel
321 East Main Street, Suite 422
Bozeman, Montana 59715
United States of America
Phone: (406) 585-2228
Fax: (406) 585-2212
Copyright 2023 Hill Rod & Gun Co.