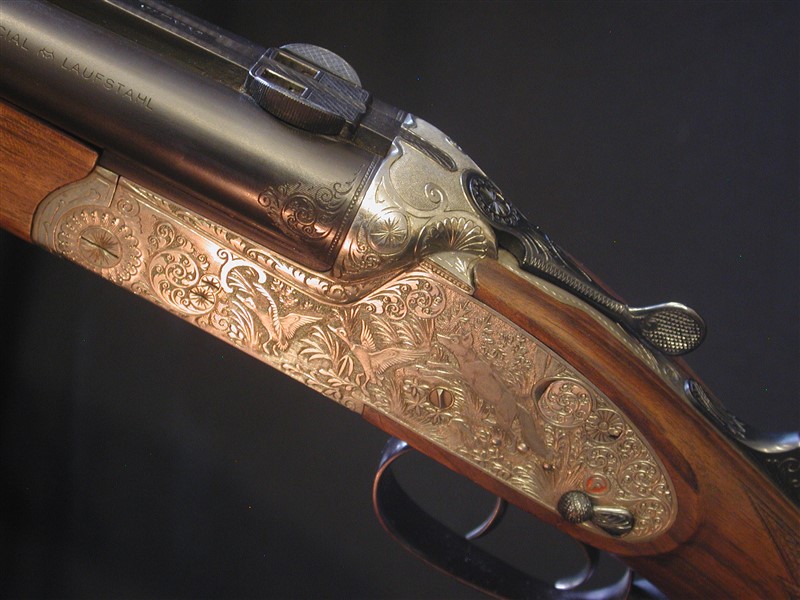 HEYM, WEST GERMANY, Model 37 sidelock drilling. 20 bore, 3" over .270 Winchester. 25" choked Mod/Full. 14 1/4' moderately figured wood to black recoil plate - includes cheek piece and black grip cap. Coin finished receiver featuring game scene relief engraving with thumb nail hand detatchable locks, cocking indicators, toggle side safety for the 20 bore and sliding push button top safety for the rifle. 7lbs 5oz. Top lever well to the right as the gun has seen very use. Recently serviced.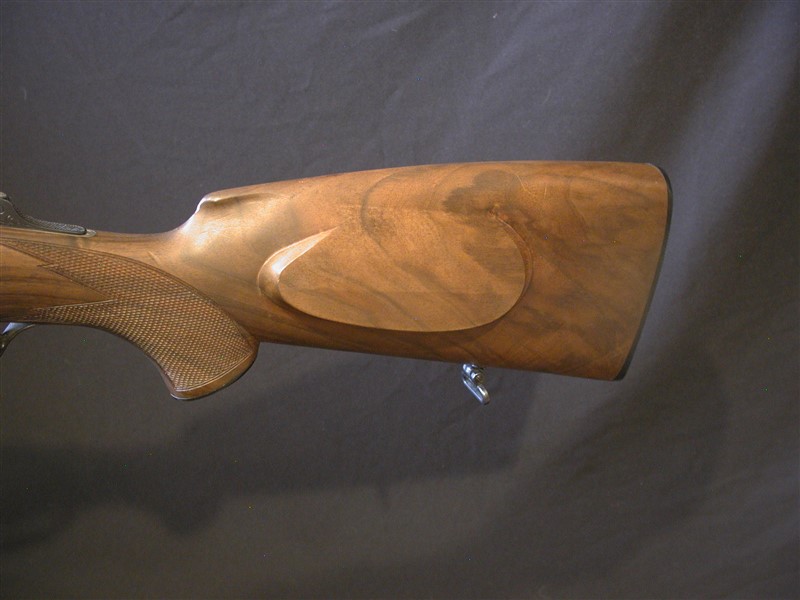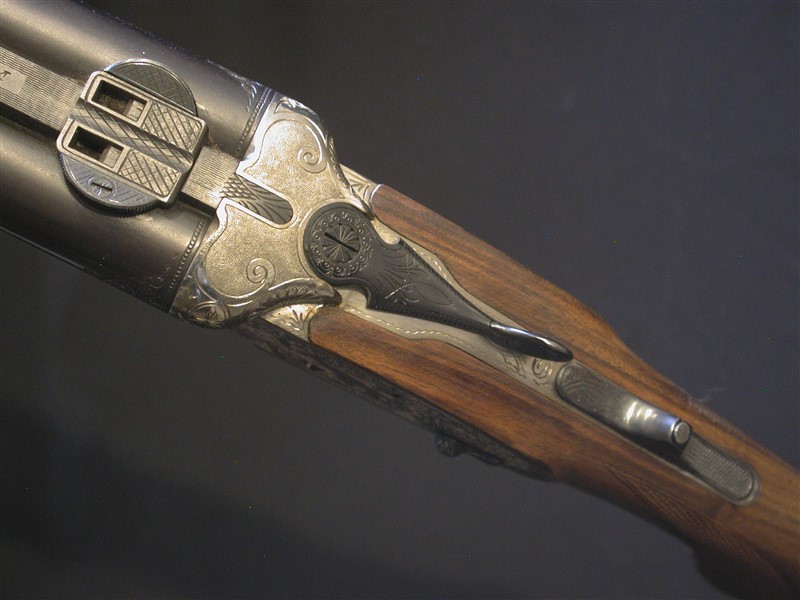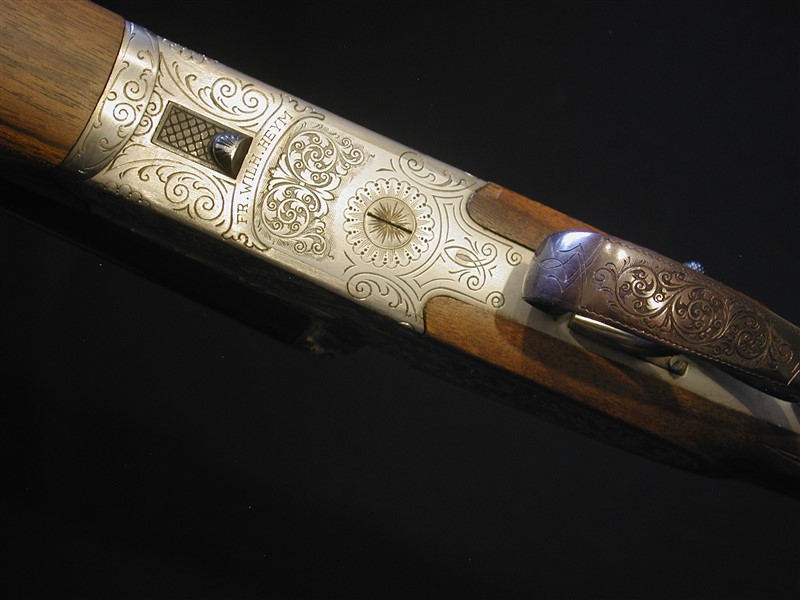 WWW.HillRodandGun.com
Hill Rod & Gun Company
The Bozeman Hotel
321 East Main Street, Suite 422
Bozeman, Montana 59715
United States of America
Phone: (406) 585-2228
Fax: (406) 585-2212
Copyright 2023 Hill Rod & Gun Co.