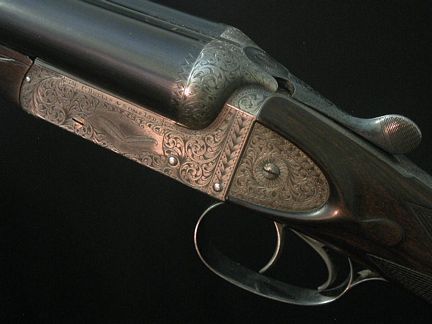 CHAS HELLIS, LONDON, Featherweight, BLE, 2 ½", 26" choked IC/Full. 14" well figured wood to Silvers Pad. Action has sharp, bold engraving including fences with Hellis Feather Weight signiture crossed feathers. 6 1/4oz. In its original leather case with original accessories and write up on original owner - a British WWII hero Lt. Col Bulfield "In action his utter disregard for danger and high sense if duty were an inspiration to all around him.....".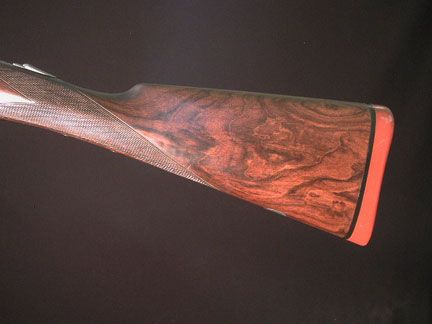 WWW.HillRodandGun.com
Hill Rod & Gun Company
The Bozeman Hotel
321 East Main Street, Suite 422
Bozeman, Montana 59715
United States of America
Phone: (406) 585-2228
Fax: (406) 585-2212
Copyright 2020 Hill Rod & Gun Co.