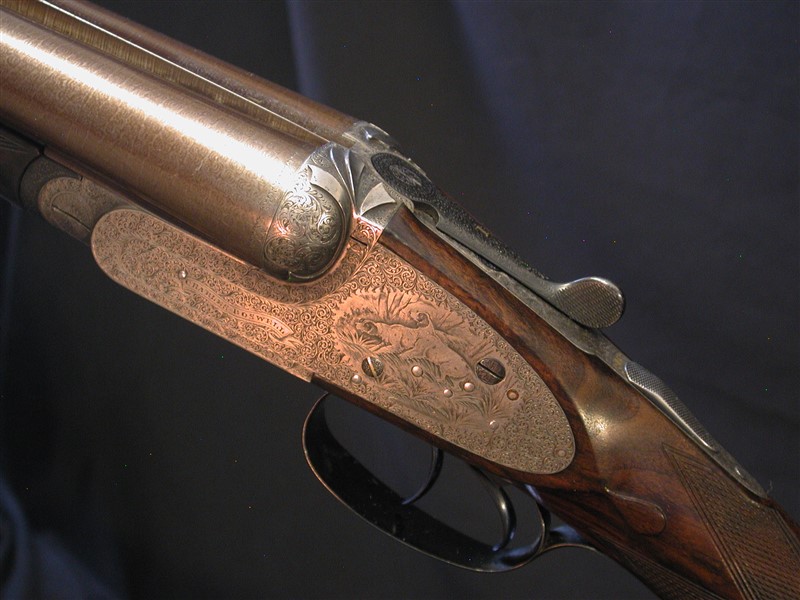 CHARLES BOSWELL, LONDON, SLE, 2 1/2", No. 1 of a pair. 28" nitro prooved Damascus choked IC/IMod. 14 1/2" well figured wood to grooved butt that includes a toe plate. This splendid action has gone grey and features London Best fine scroll engraving, both Setters and Englsih pointers, pheasants and grouse, floral bouquets and ribanded fences. Overall the gun is absolutely stunning and well balanced. 6 1/2lbs.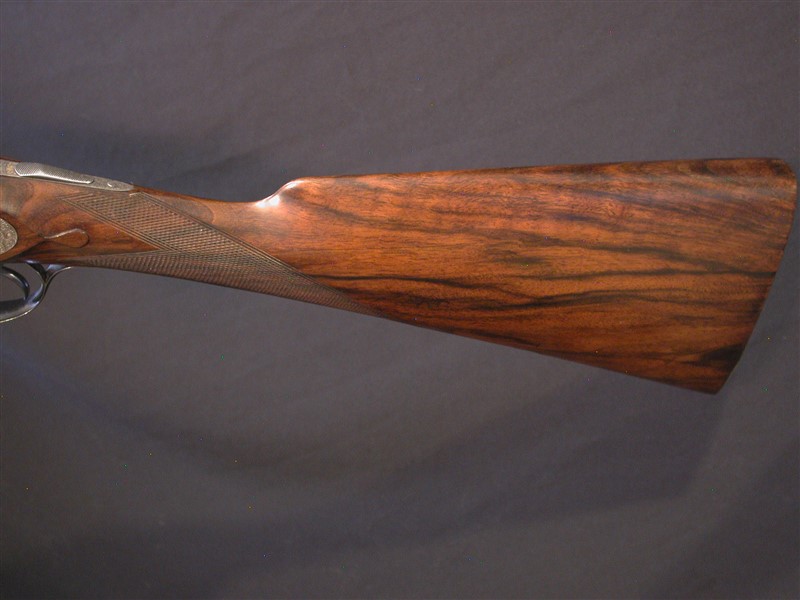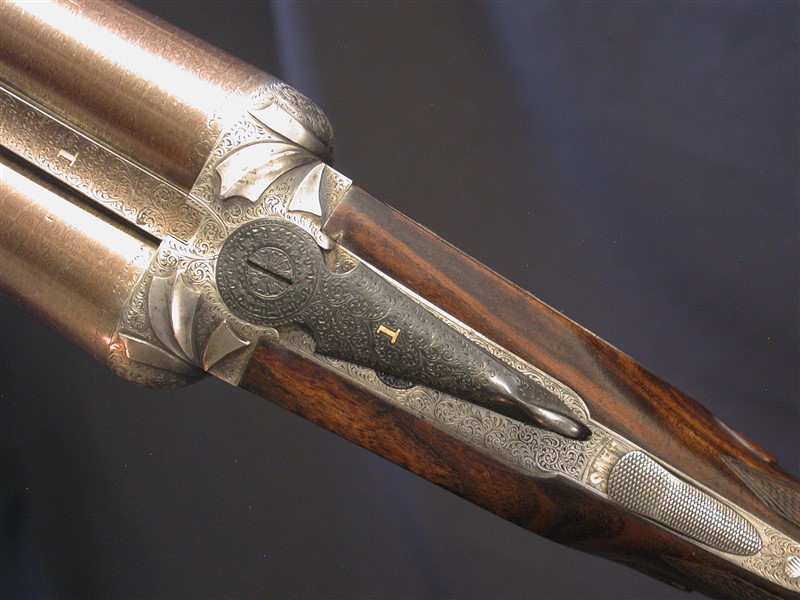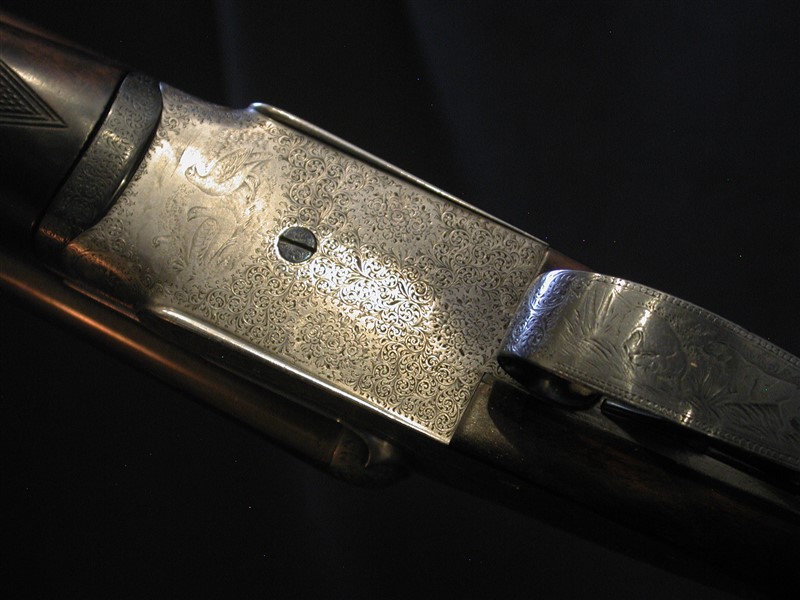 WWW.HillRodandGun.com
Hill Rod & Gun Company
The Bozeman Hotel
321 East Main Street, Suite 422
Bozeman, Montana 59715
United States of America
Phone: (406) 585-2228
Fax: (406) 585-2212
Copyright 2023 Hill Rod & Gun Co.