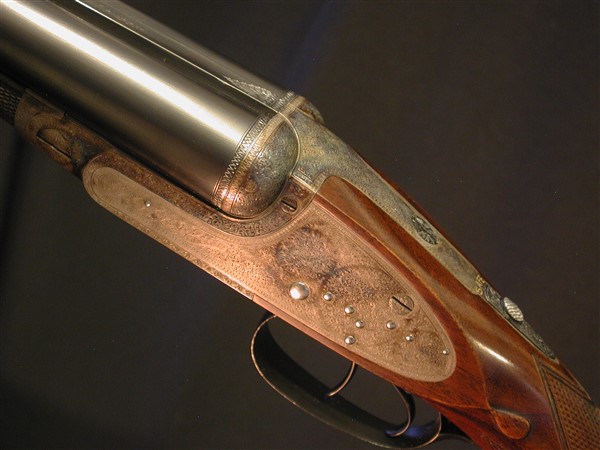 BOSS, LONDON Boss gun #4076 is a 16 bore side lever made in 1890. It was ordered on January 21 of that year by Charles Calvert M. P. as a 16 bore, ham'less gun, side snap, 30" Whitworth steel barrels, 14 5/8" half pistol hand stock (since reshaped to a straight English stock). It was built right at the end of the Paddison period of ownership, just as John Robertson was taking over the running of Boss & Co. and the majority of the work was most probably carried out by him. The beautiful, tight scroll engraving is by John James Sumner (third of the four Sumners) and shows the beginnings of the style which Robertson and Sumner designed and is still seen on today's Boss guns. This is an important Boss gun, showing the evolution of British gunmaking as it was at the end of the 19th century. Donald Dallas has devoted most of a page (135) in describing #4076 as well as a large color photo (136) of the gun in "Boss & Co. Best Gunmakers" 2nd edition.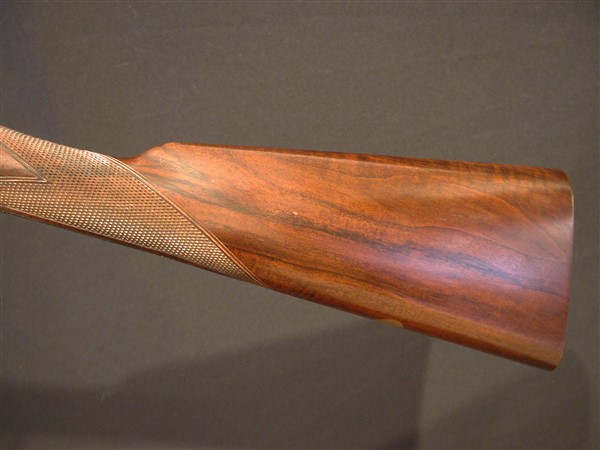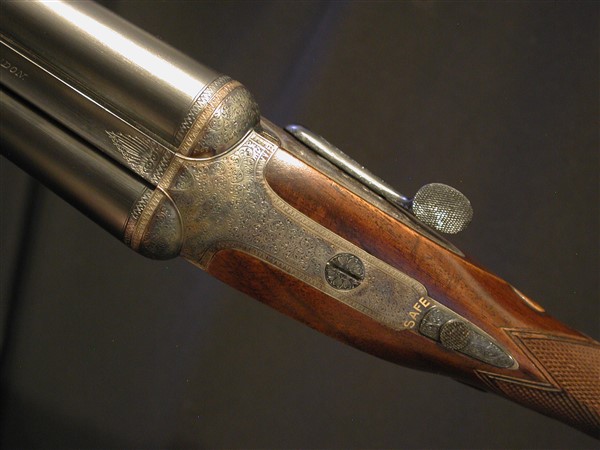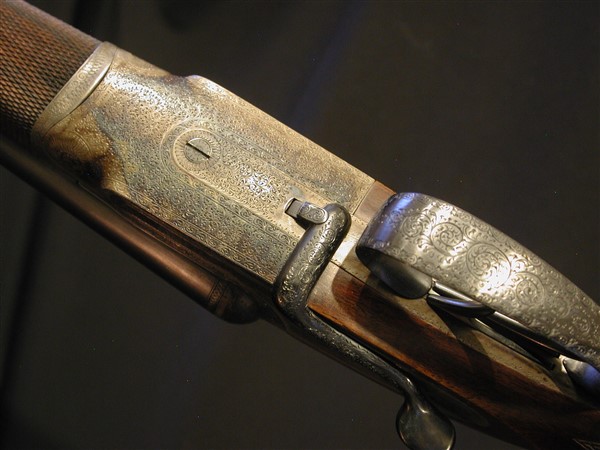 WWW.HillRodandGun.com
Hill Rod & Gun Company
The Bozeman Hotel
321 East Main Street, Suite 422
Bozeman, Montana 59715
United States of America
Phone: (406) 585-2228
Fax: (406) 585-2212
Copyright 2023 Hill Rod & Gun Co.