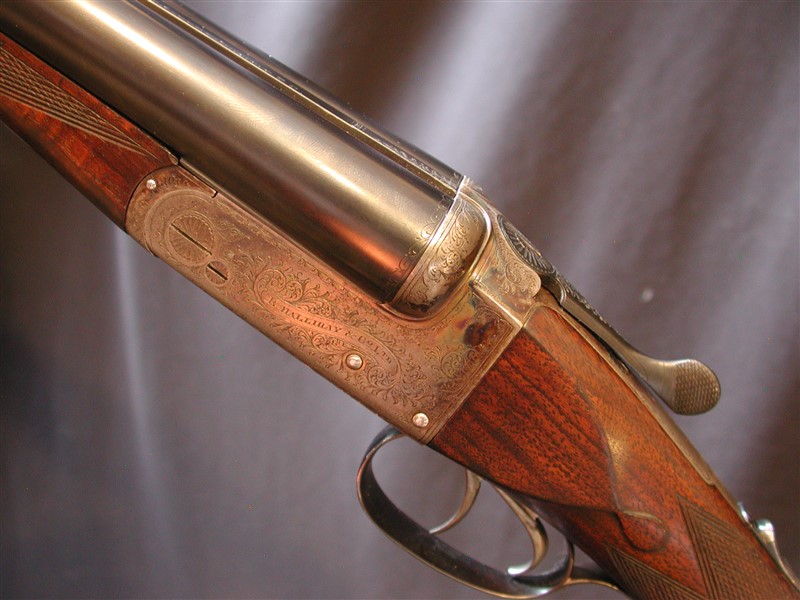 B HALLIDAY, LONDON, 20 bore, BLE, 2 1/2", 28" concave game rib, choked SK1/SK2. 15 1/4" light to moderately figured wood to checkered butt. Includes a 1 3/4"" wood extension. LOP to the end of the original stock is 13 3/8". I debated on removing the extension and replacing with a pad but recognize 15 1/4" is hard to come by in an English 20 bore. If you wish to have the extension removed and a pad put on, the sale price will include this service. Action retains much of its original case colors and sharp engraving remains. This is a wand to behold tipping the scales at a dainty 5lbs 3oz.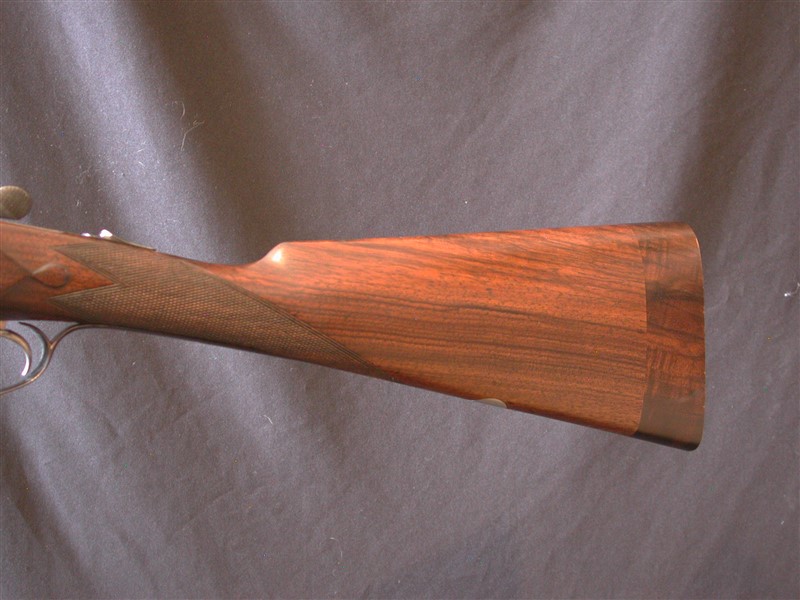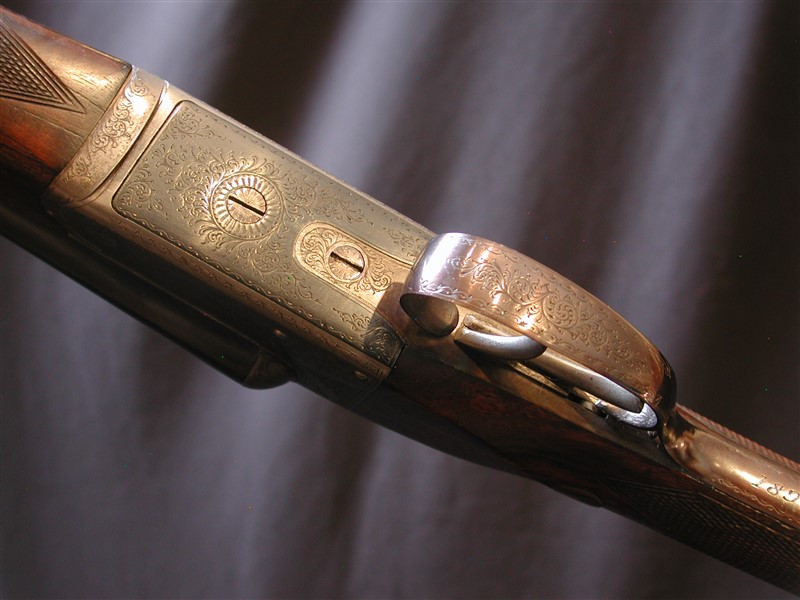 WWW.HillRodandGun.com
Hill Rod & Gun Company
The Bozeman Hotel
321 East Main Street, Suite 422
Bozeman, Montana 59715
United States of America
Phone: (406) 585-2228
Fax: (406) 585-2212
Copyright 2023 Hill Rod & Gun Co.