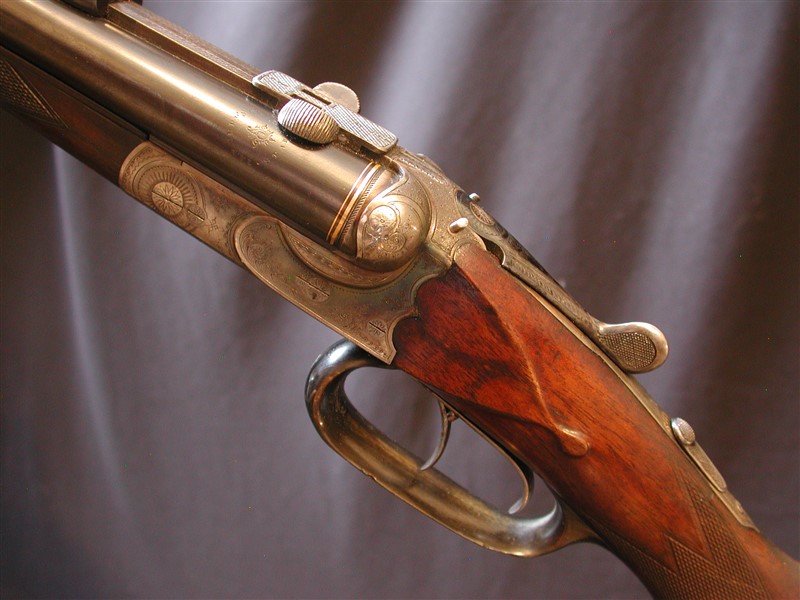 GERMAN GUILD, ESSEN, 8x57mmJ 360 double rifle, 26" fixed sight with one flip up and claw mounts. Name of the maker is obscured by the claw mounts and thus the German guild classification. Beautiful double gold band inlays at breach end of barrels are sure to please. 14 1/8" well figured wood (cheek piece and sling swivel) to horn butt plate. Action retains strong case colors and features, cocking indicators, set triggers, carved fences and petite scroll back. Clean screws and horn trigger guard round out this fine gun. 6 lbs 12oz.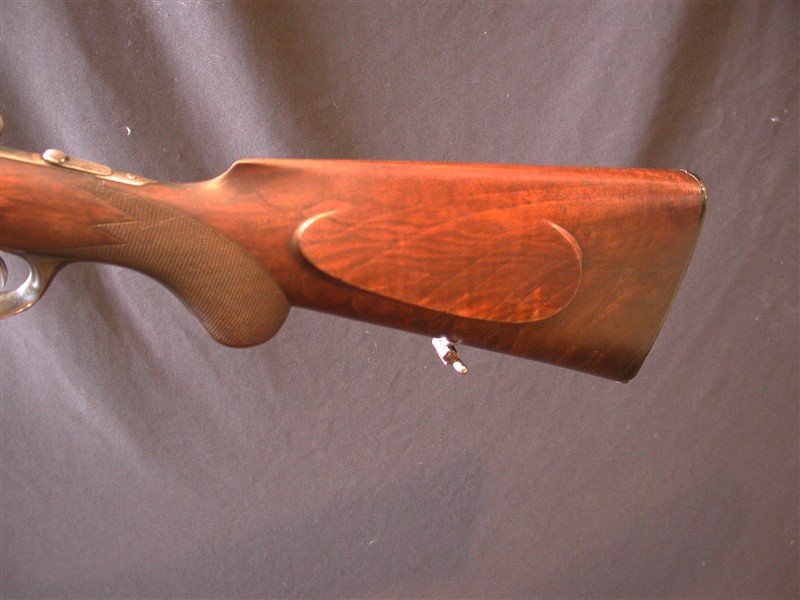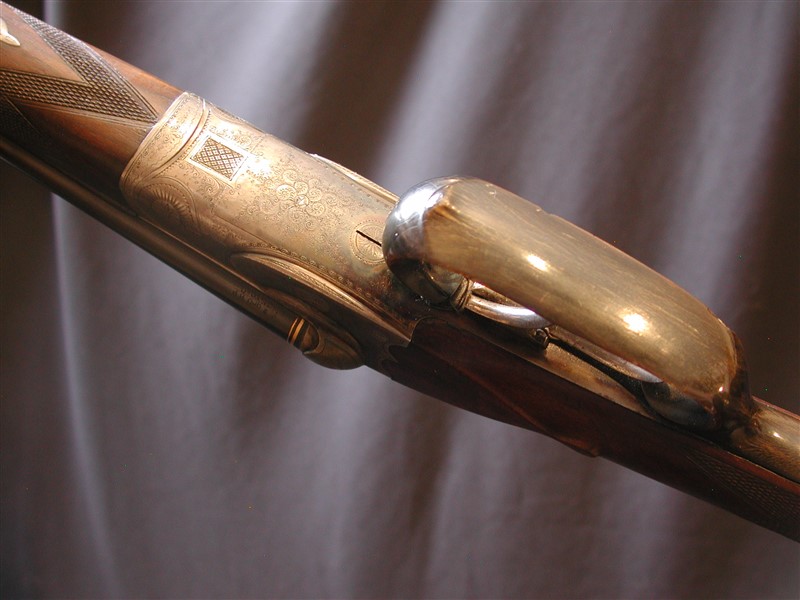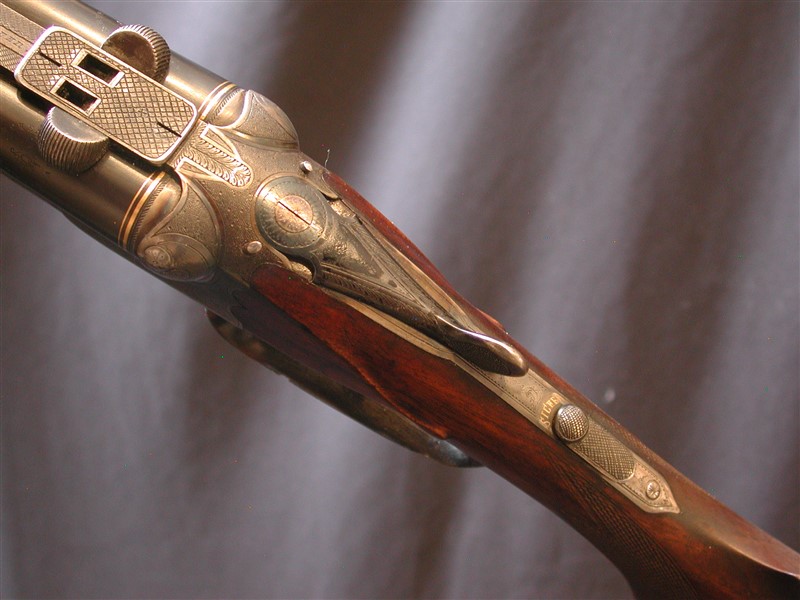 WWW.HillRodandGun.com
Hill Rod & Gun Company
The Bozeman Hotel
321 East Main Street, Suite 422
Bozeman, Montana 59715
United States of America
Phone: (406) 585-2228
Fax: (406) 585-2212
Copyright 2023 Hill Rod & Gun Co.