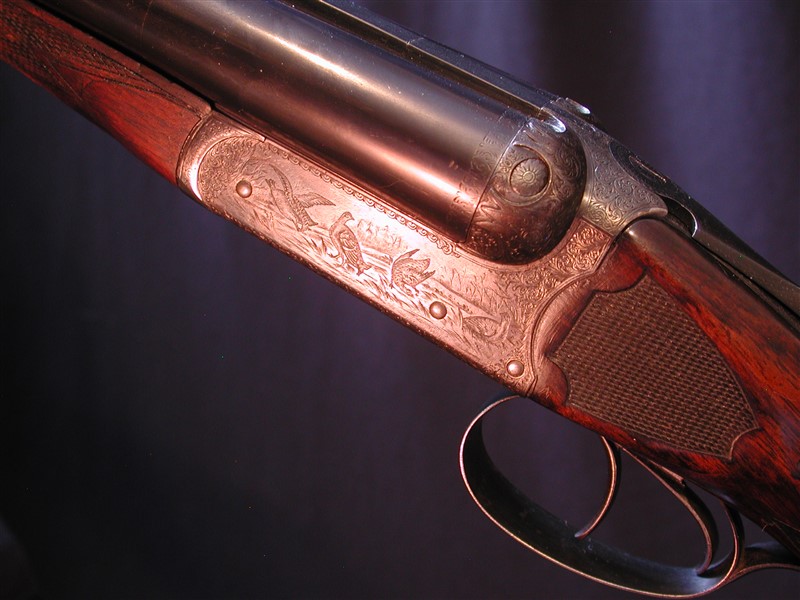 SIR JOSEPH WHITWORTH, MANCHESTER, 16 bore, BLNE, 2 1/2", 28" sleeved, choked IC/Mod. 14 1/4" true Prince of Wales grip with incredible wood - outstanding figure overlapped with a strong fiddle grain - exceptional. Action has gone grey with traces of case color remaining. Masterfully carved, arcaded fences in a Woodward style completely in line with the Prince of Wales grip. Engraved vignettes of wandering grouse and pheasant will have you smiling. Drop checkered side panels and and Greener style third fastener round out this gorgeous gun. 6lbs even and swings like a dream.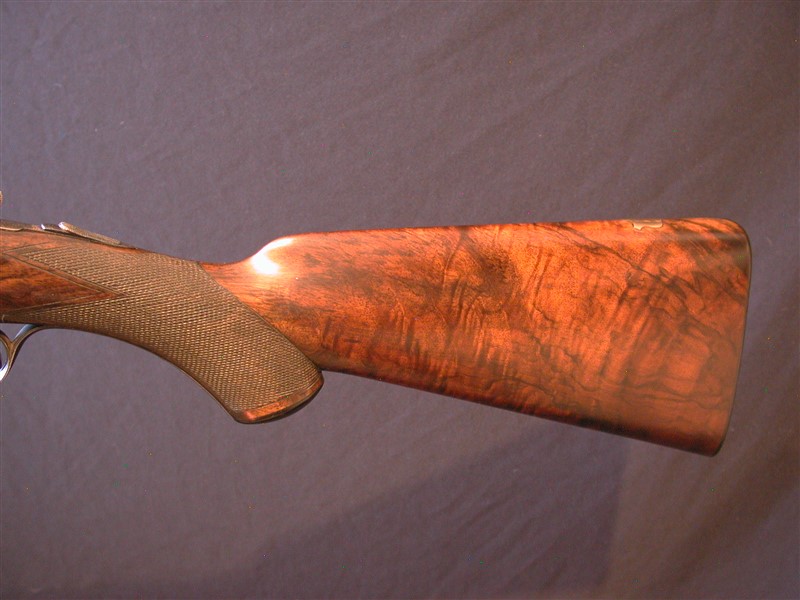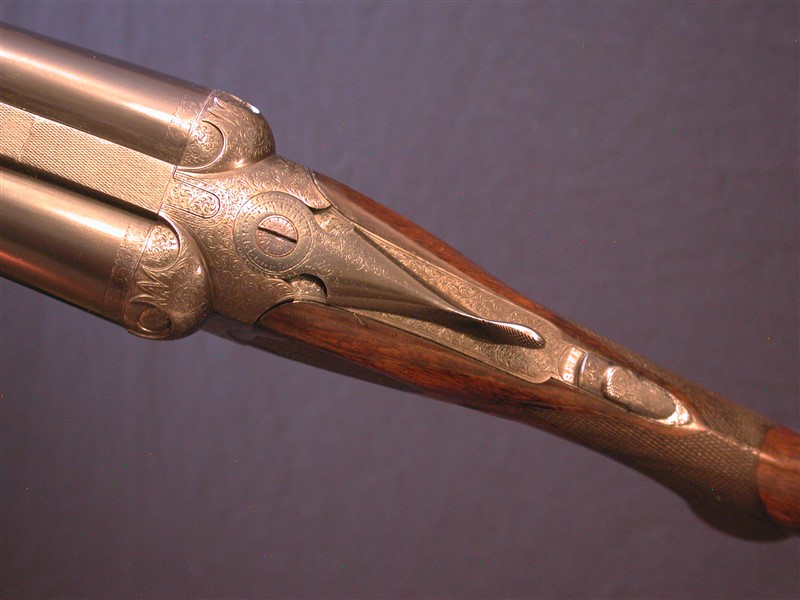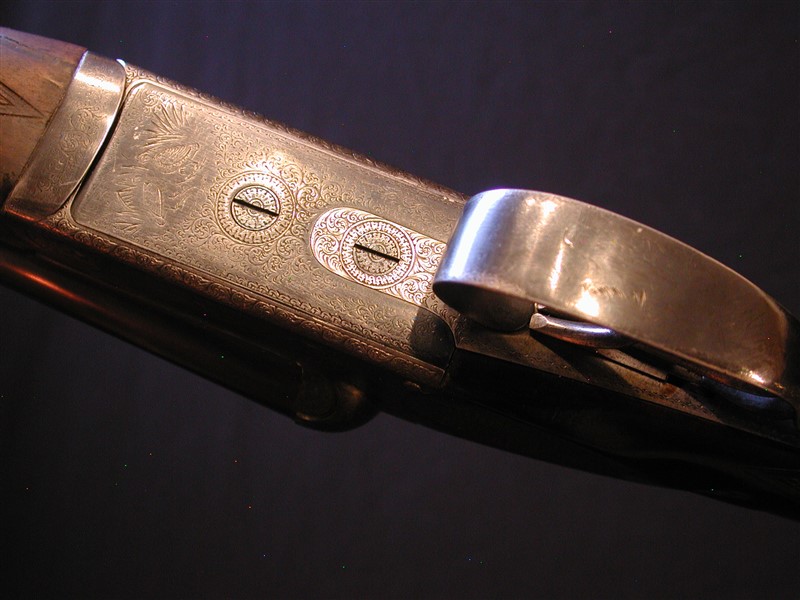 WWW.HillRodandGun.com
Hill Rod & Gun Company
The Bozeman Hotel
321 East Main Street, Suite 422
Bozeman, Montana 59715
United States of America
Phone: (406) 585-2228
Fax: (406) 585-2212
Copyright 2023 Hill Rod & Gun Co.