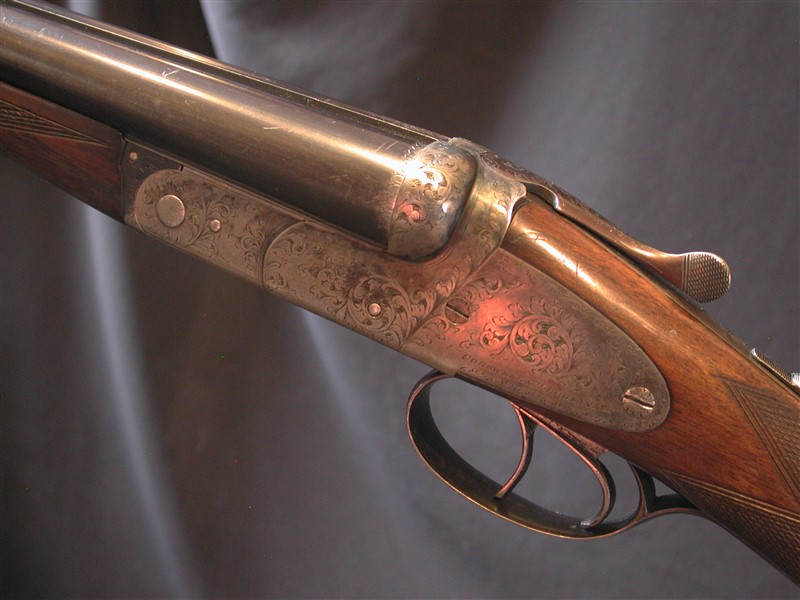 COGSWELL & HARRISON, LONDON, 20 bore, 2 1/2", side plate boxlock ejector, 28" choke Sk1/IMod. 14 3/8" lightly figured wood to brown recoil pad. The stock was cut for a lad and the same piece re attached at some point. This is an assisted opening action and it retains moderate to strong case colors. 5 3/4 lbs. Perfectly functional and would make a good grouse or chukar field gun.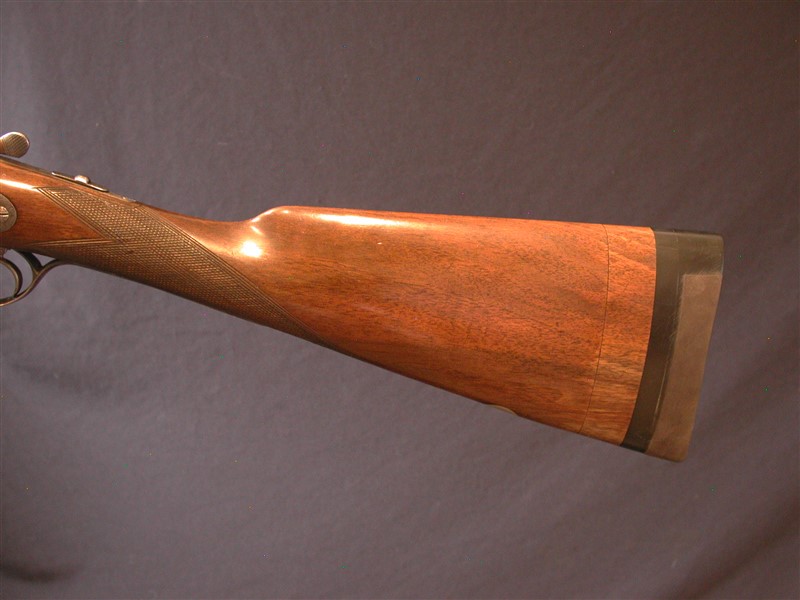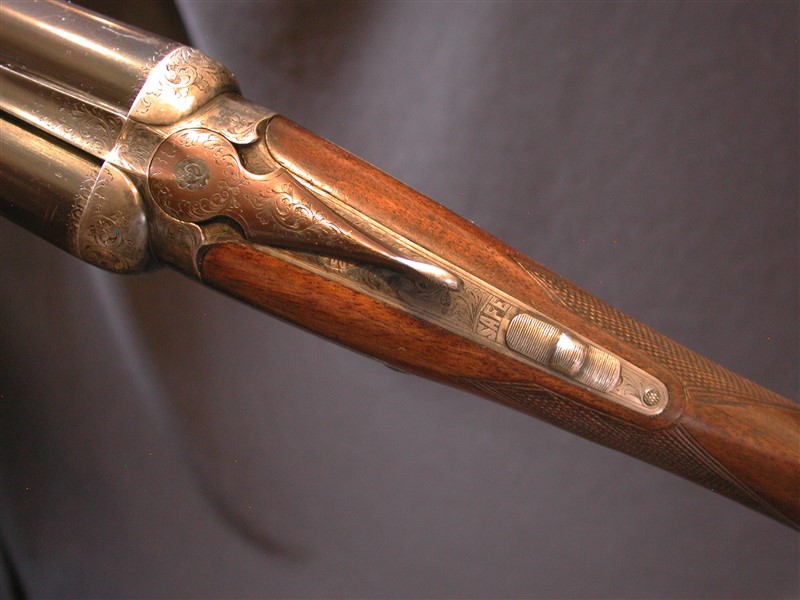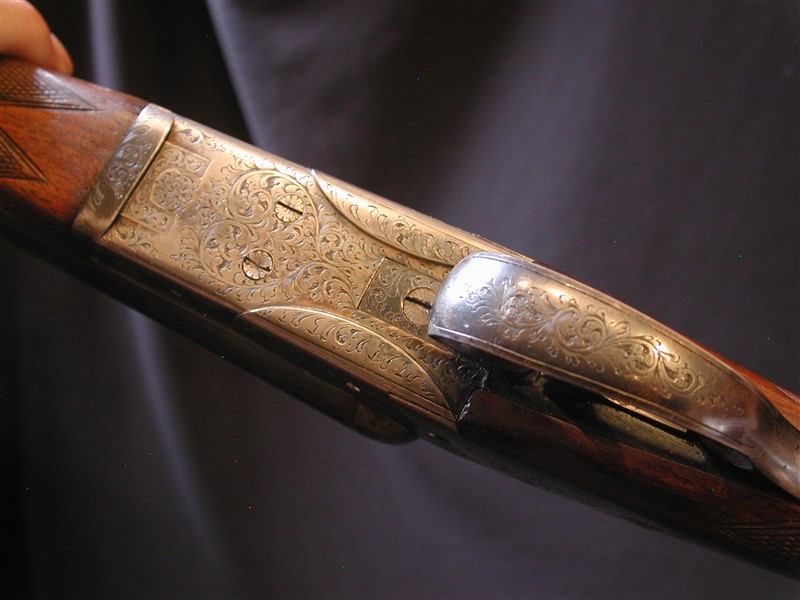 WWW.HillRodandGun.com
Hill Rod & Gun Company
The Bozeman Hotel
321 East Main Street, Suite 422
Bozeman, Montana 59715
United States of America
Phone: (406) 585-2228
Fax: (406) 585-2212
Copyright 2023 Hill Rod & Gun Co.