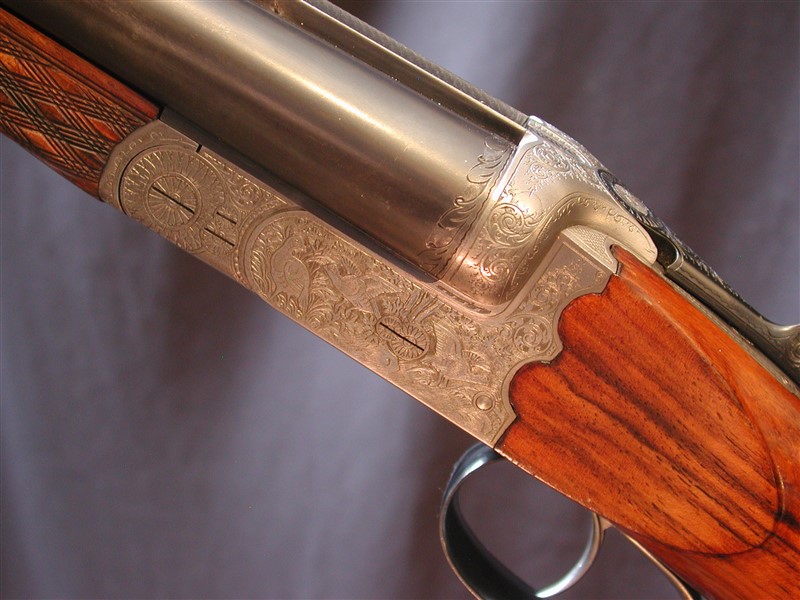 LUDWIG BOROVNIK, 20 bore, 3", 26" choked Cyl/Full. 14 1/8" well figured wood with cheek piece to horn butt plate. Stock has skip line, basket weave checkering and horn grip plate. Assisted opening, scroll back action features third fastener, and game scene engraving - quail and pheasant. Trigger guard has central motif of Flaig's lodge on bow. 5lbs 14oz Overall the gun is very clean.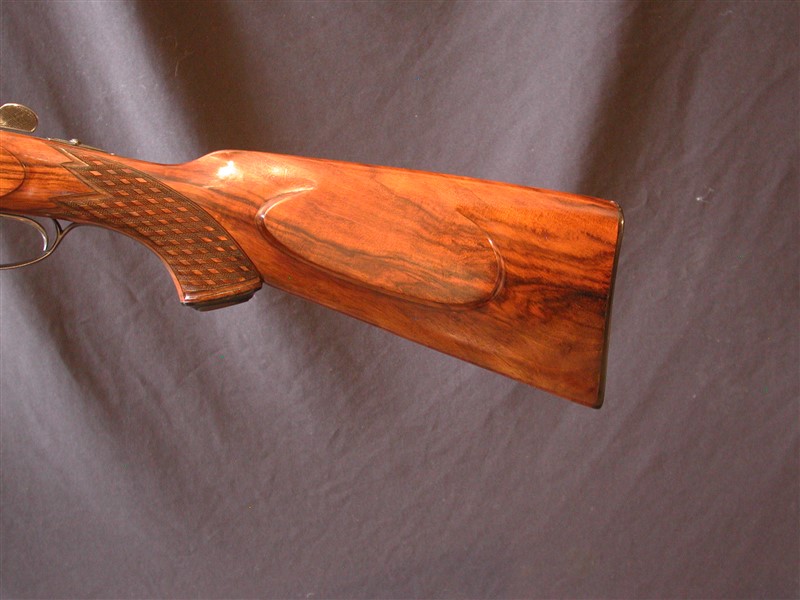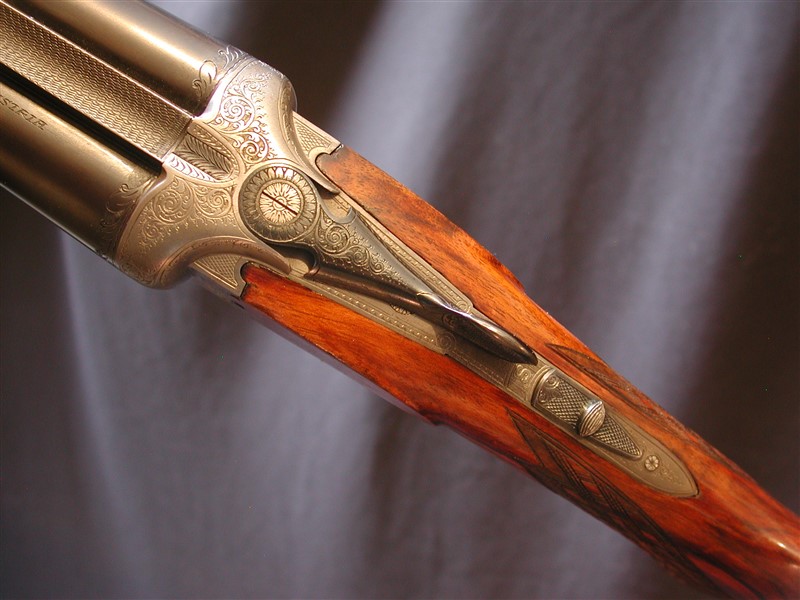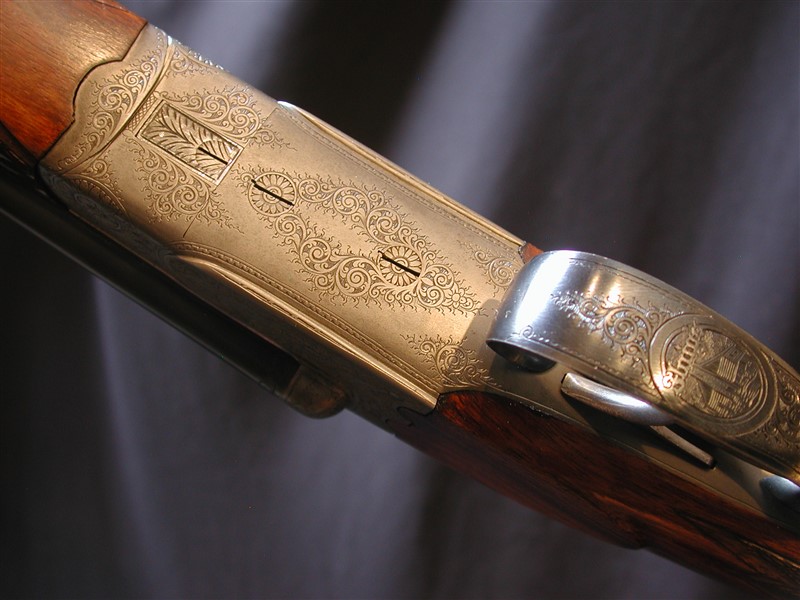 WWW.HillRodandGun.com
Hill Rod & Gun Company
The Bozeman Hotel
321 East Main Street, Suite 422
Bozeman, Montana 59715
United States of America
Phone: (406) 585-2228
Fax: (406) 585-2212
Copyright 2023 Hill Rod & Gun Co.