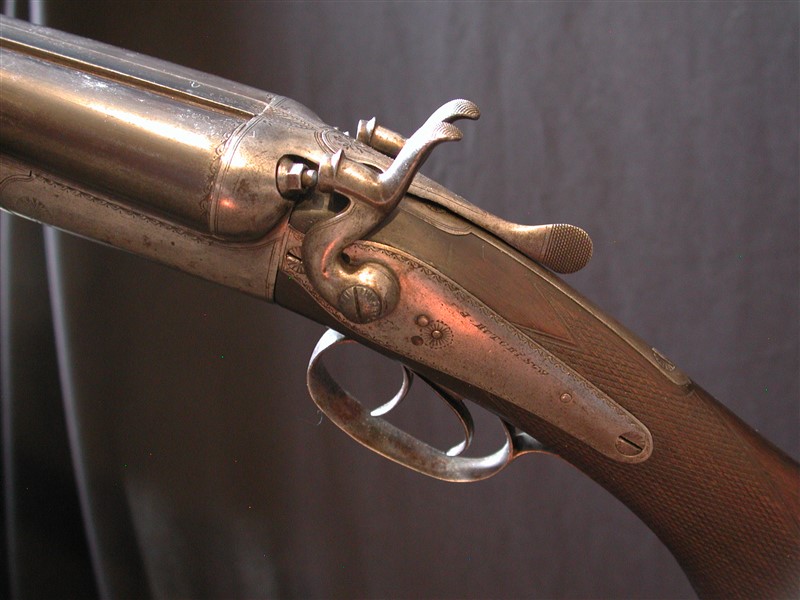 J HUTCHINGS, BIRMINGHAM, .410 rebounding hammergun. 2 1/2", 28" choked Full/Full. 14 3/8" moderately figured wood to checkered butt. Action is tight appears to have lost its colors long ago. Sweet little bugger - 5 1/2 lbs. The gun was rebarreled by Roberts before 1924. The barrel weight is such that the gun balances in front of the hinge pin making it a good swinging little sub gauge.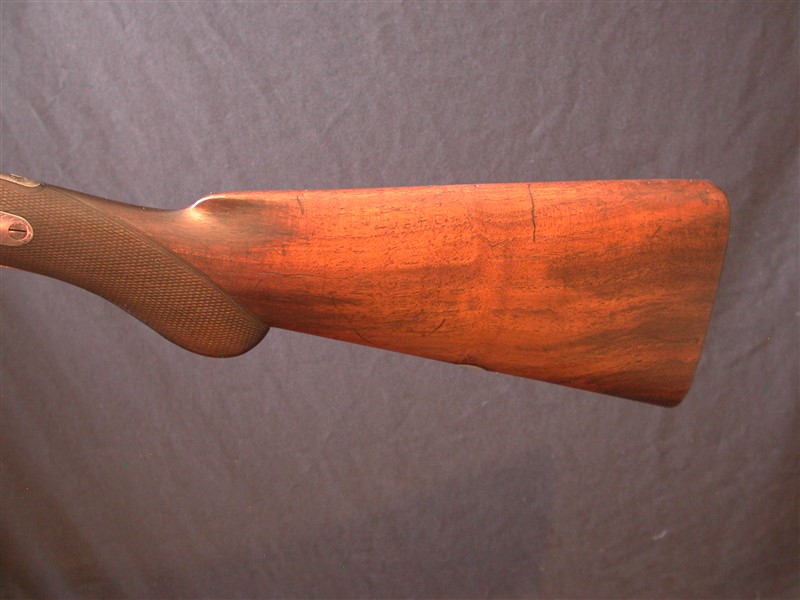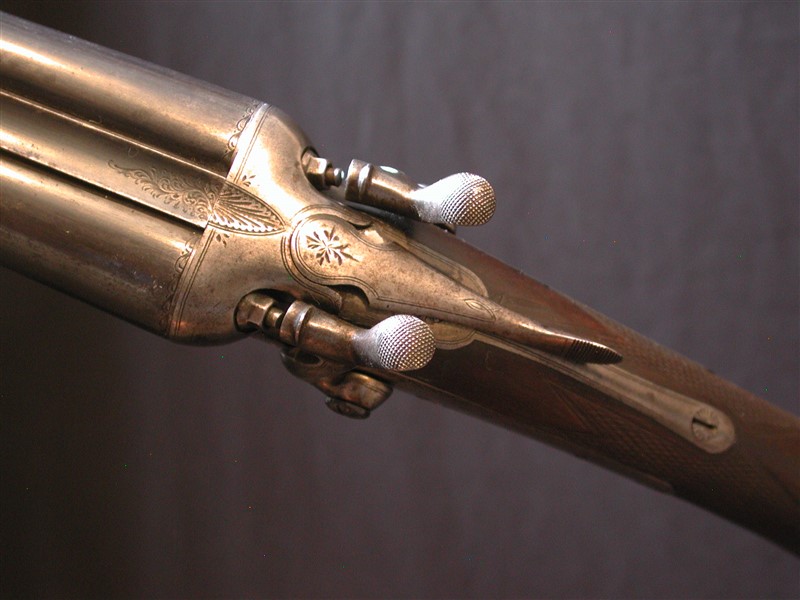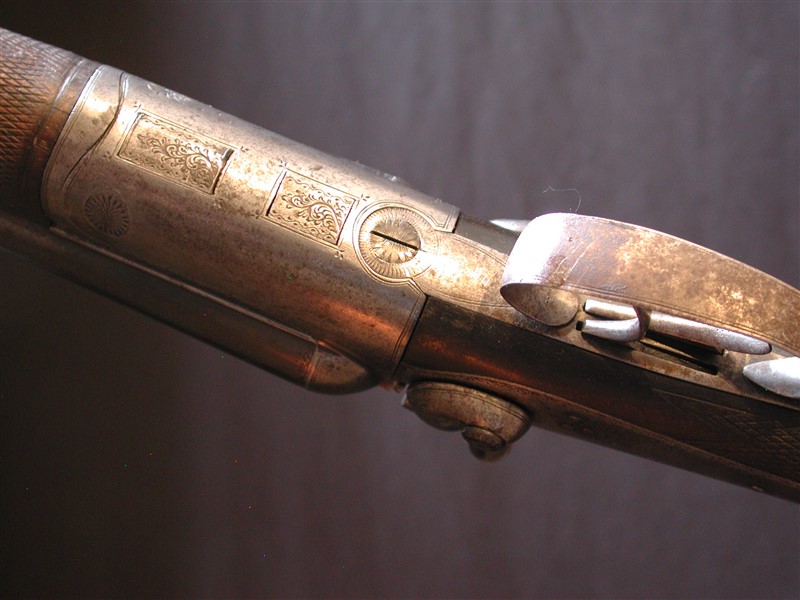 WWW.HillRodandGun.com
Hill Rod & Gun Company
The Bozeman Hotel
321 East Main Street, Suite 422
Bozeman, Montana 59715
United States of America
Phone: (406) 585-2228
Fax: (406) 585-2212
Copyright 2023 Hill Rod & Gun Co.