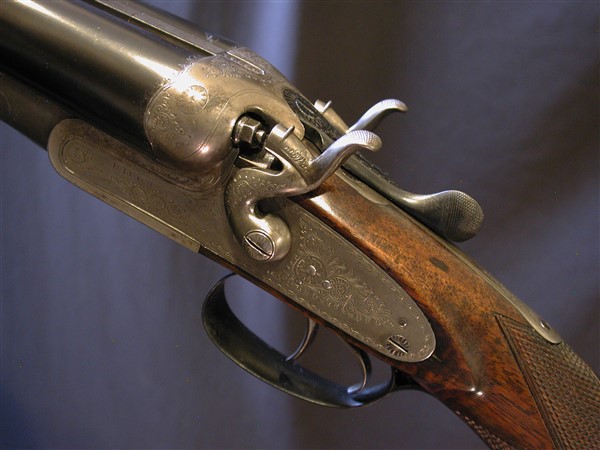 R LEACH, OLDHAM, Rebounding Pigeon hammer gun. 2 3/4", 30" choked Sk1/Mod. 14 1/2" lightly figured wood to nice leather recoil pad. Robust action with clipped fences and Greener cross bolt has gone grey. Graham Mackinlay of Scotland has recently tidied up the gun - barrels, checkering and furniture. It is very clean indeed and ready for the field. Cased in a modern canvas case with accoutrements. 7llbs 6oz.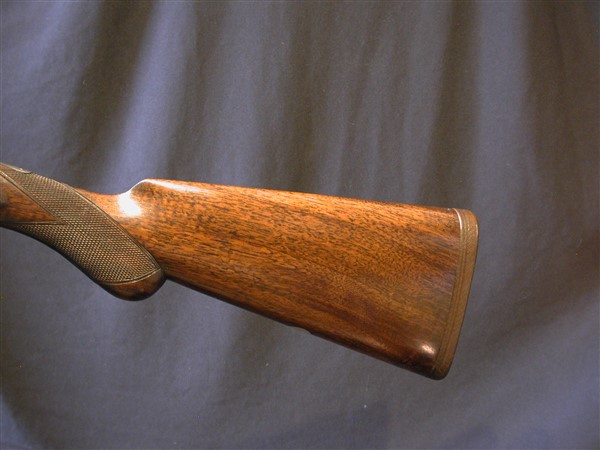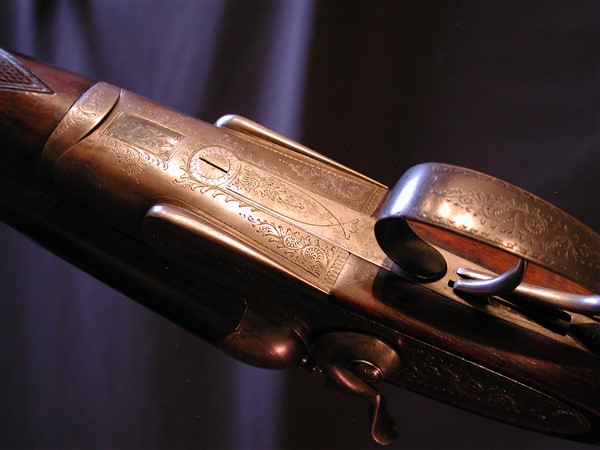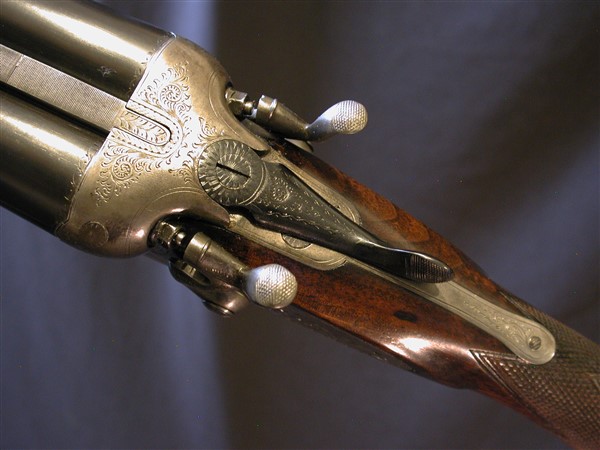 WWW.HillRodandGun.com
Hill Rod & Gun Company
The Bozeman Hotel
321 East Main Street, Suite 422
Bozeman, Montana 59715
United States of America
Phone: (406) 585-2228
Fax: (406) 585-2212
Copyright 2023 Hill Rod & Gun Co.