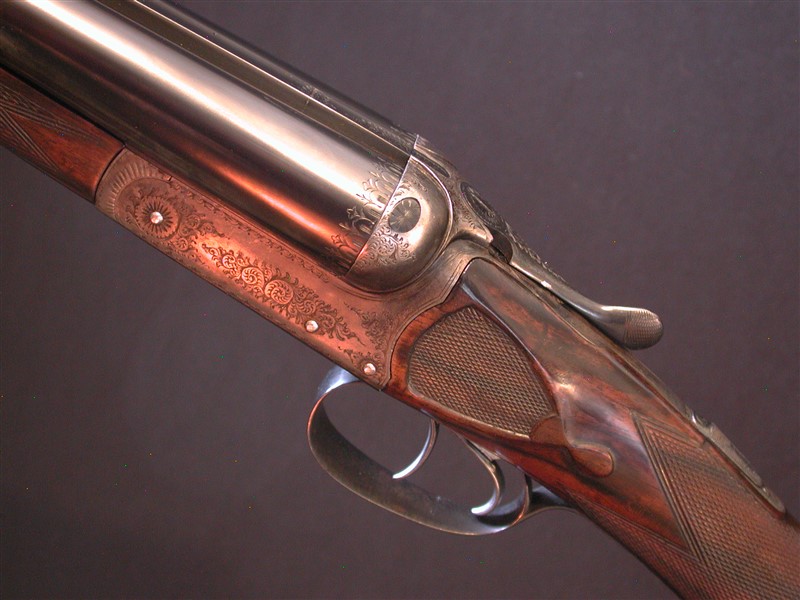 CG BONEHILL, BIRMINGHAM, BLE, 2 1/2", 30" choked Sk1/Full. 15 1/8" highly figured wood to nicely engraved heel and toe plates. The head of the stock has dropped checkered side panels and carved drop points. The action retains strong original case colors and features beaded fences and third fastener. The action remains tight and the top lever is to the right of center. Long stock, long barrels this top drawer boxlock is ballanced beautifully. 6lbs 12oz.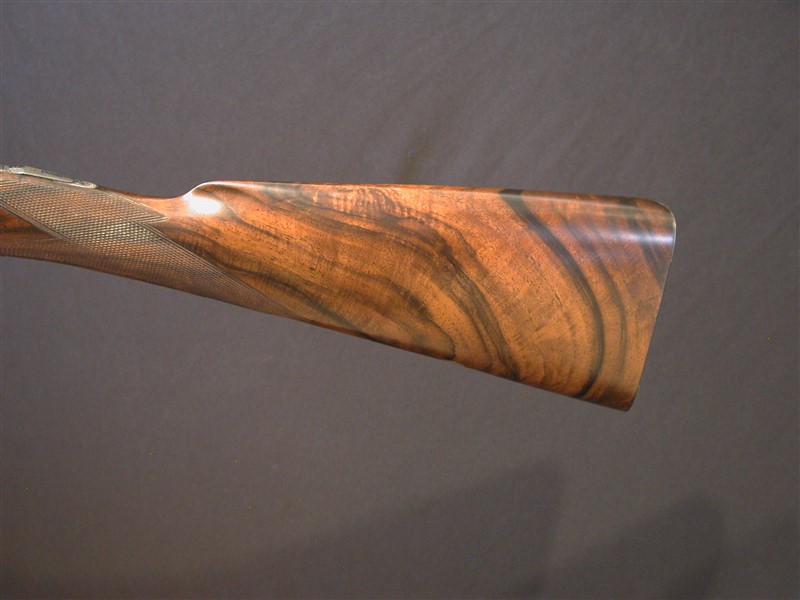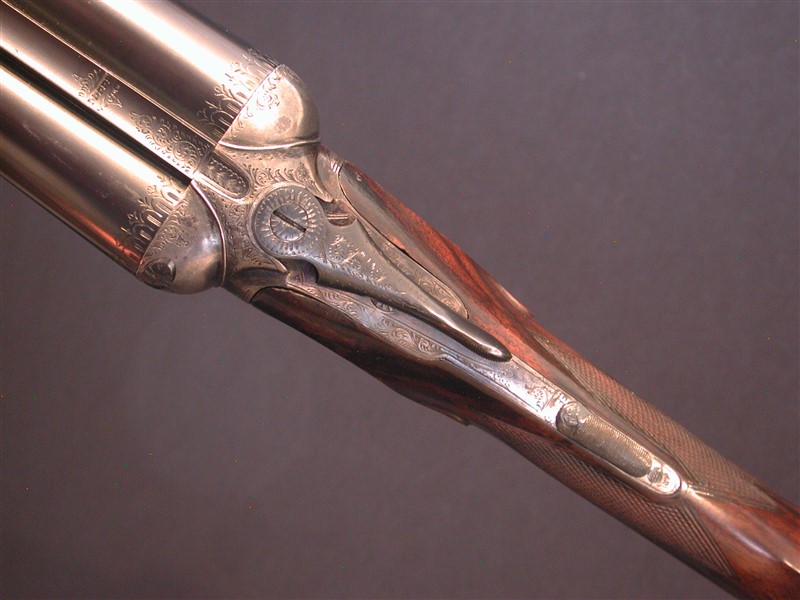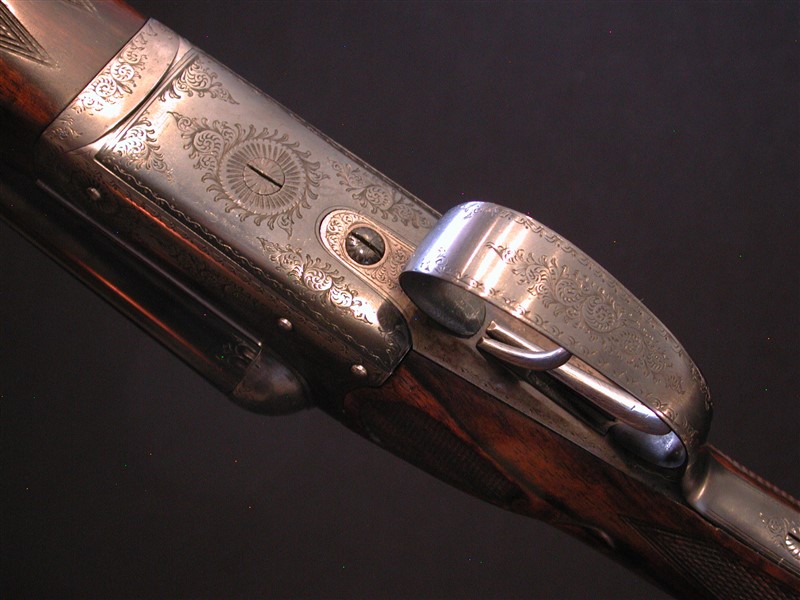 WWW.HillRodandGun.com
Hill Rod & Gun Company
The Bozeman Hotel
321 East Main Street, Suite 422
Bozeman, Montana 59715
United States of America
Phone: (406) 585-2228
Fax: (406) 585-2212
Copyright 2023 Hill Rod & Gun Co.