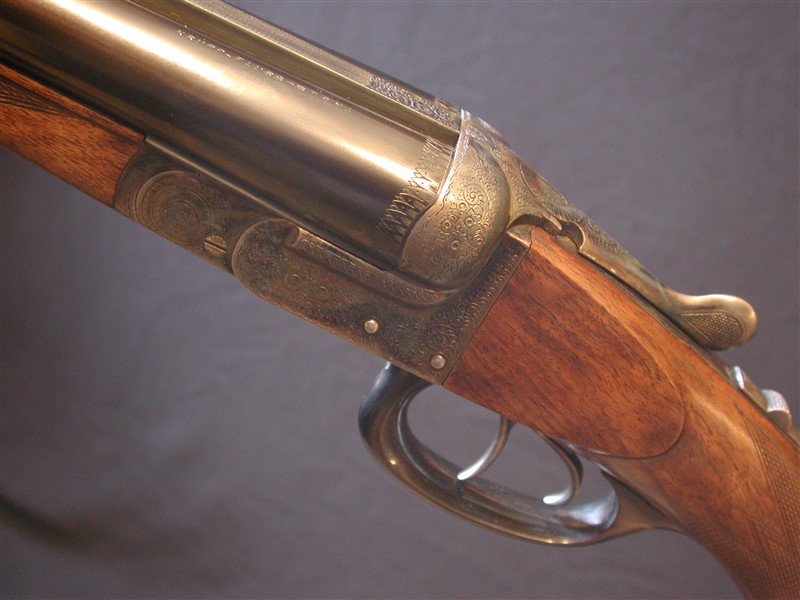 JOSEF RITTER, WICKWIZ, GERMANY, 16 Bore, BLE, 27" Krupp steel, choked Sk1/Sk2. 14 3/4" highly figured wood to orange Silvers style pad. Half pistol horn grip cap, fine checkering and crisp edges on both side panels and cheek piece adorn this near flawless stock. The wood overall is just stunning and must be seen to be appreciated. The high grade action retains nearly all its original case colors and features - bolstered and clipped fences, true hidden third fastener, auto safety, horn trigger guard and closes vault tight. Overall the gun is as clean and tidy as you can find - one of the finest German boxlocks to come through the shop. 6lbs 5oz.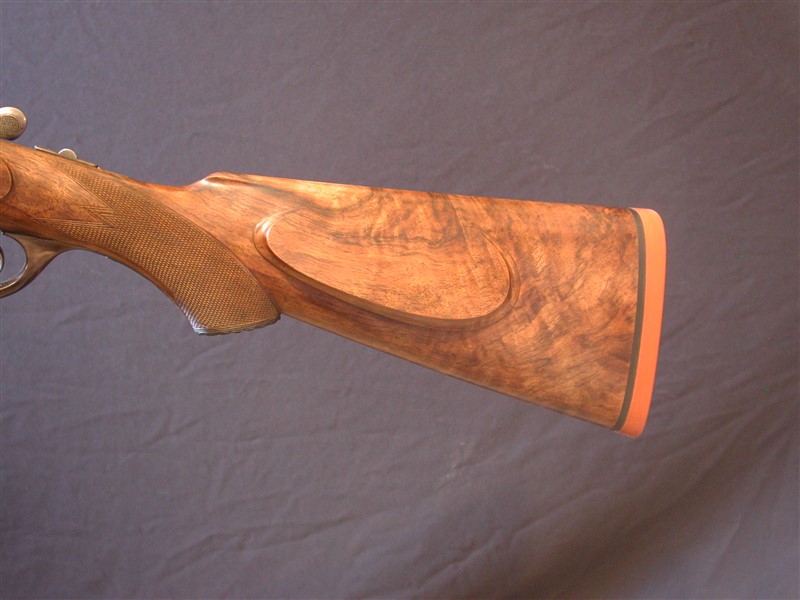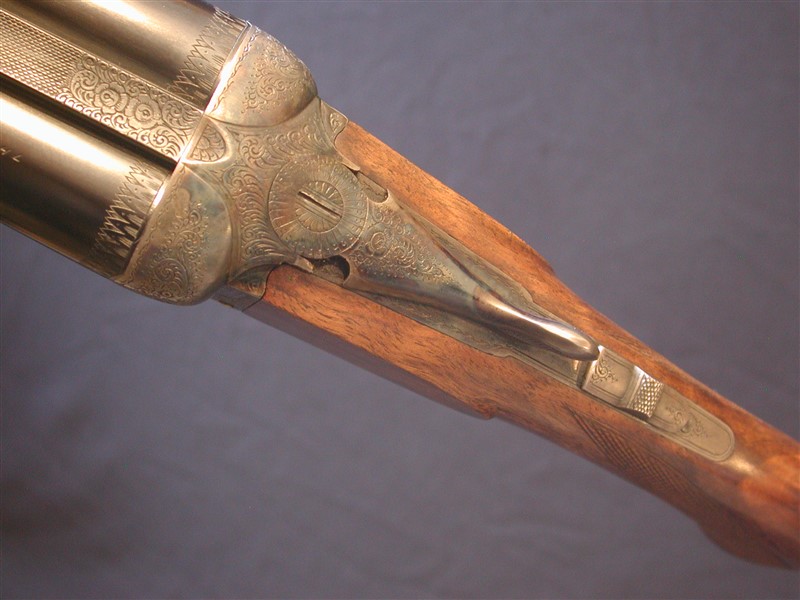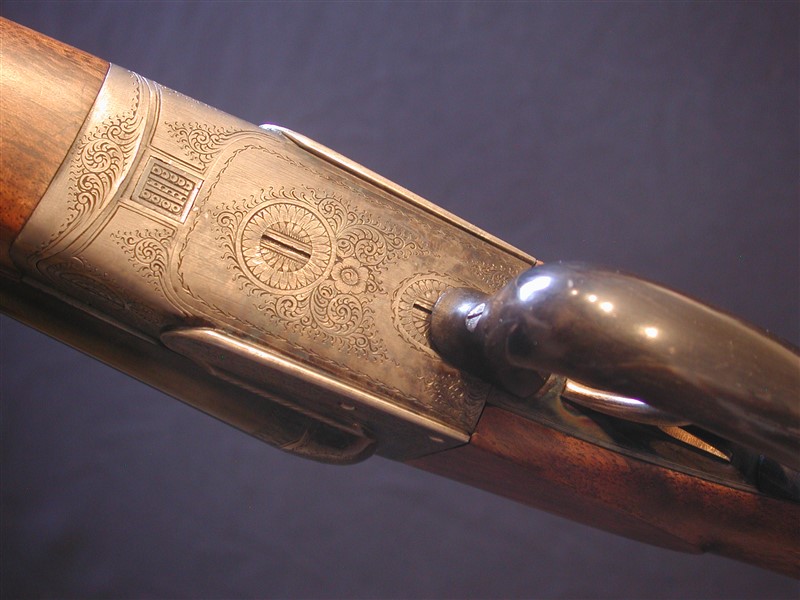 WWW.HillRodandGun.com
Hill Rod & Gun Company
The Bozeman Hotel
321 East Main Street, Suite 422
Bozeman, Montana 59715
United States of America
Phone: (406) 585-2228
Fax: (406) 585-2212
Copyright 2023 Hill Rod & Gun Co.