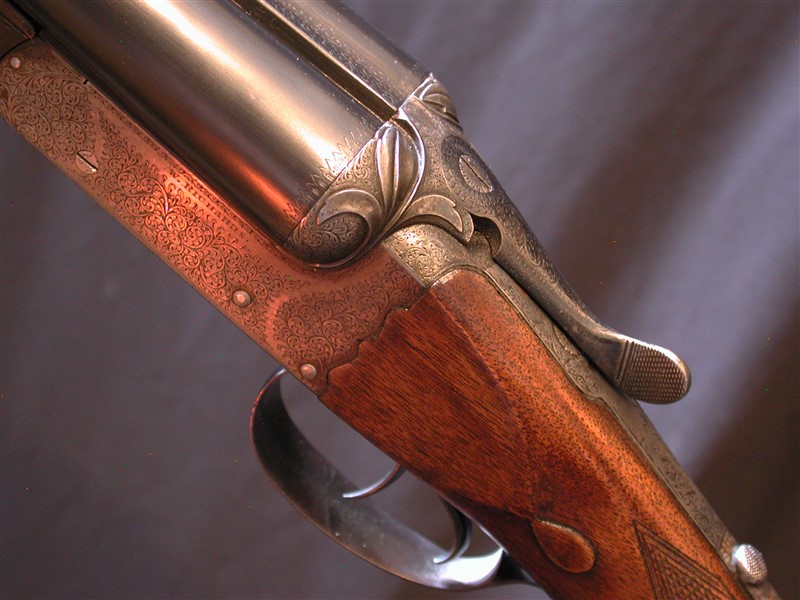 W RICHARDS, LIVERPOOL, BLE, 2 1/2", 28" choked Cyl/Imod. 14 5/8" lightly figured wood to black leather covered pad. Moderate case colors adorn this scroll backed action with carved, ribanded fences, and is nicely engraved in fine scroll work. Very well balanced and light at 6lbs 5oz.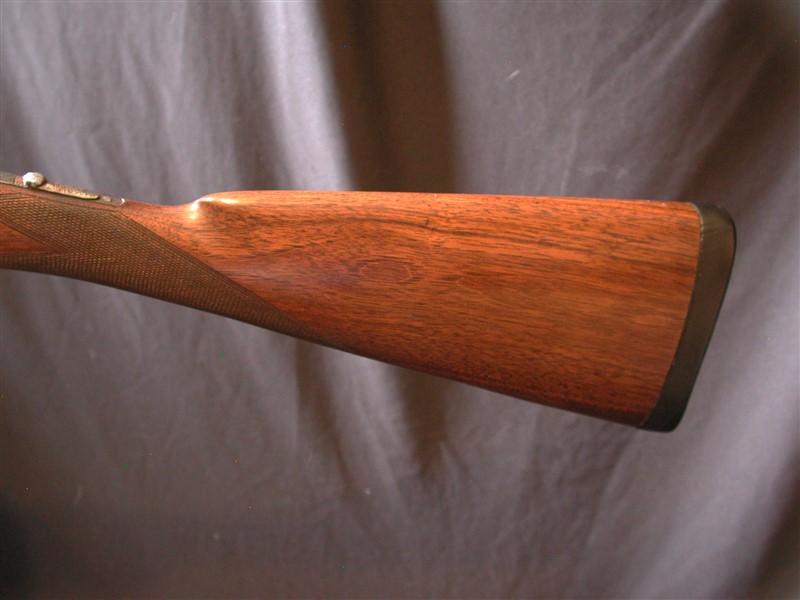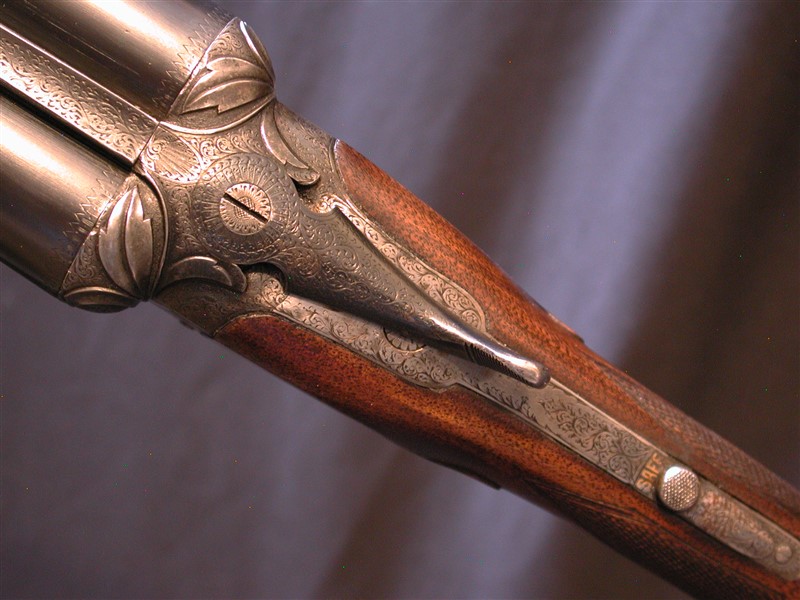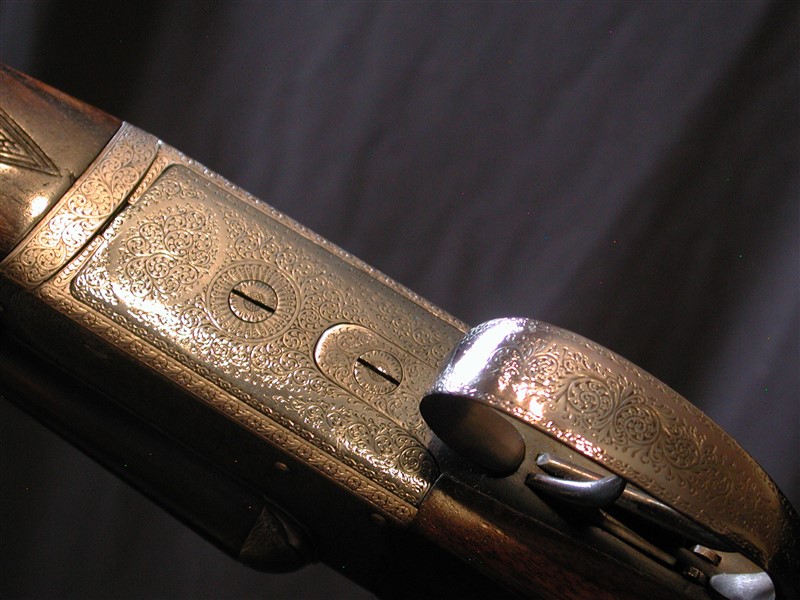 WWW.HillRodandGun.com
Hill Rod & Gun Company
The Bozeman Hotel
321 East Main Street, Suite 422
Bozeman, Montana 59715
United States of America
Phone: (406) 585-2228
Fax: (406) 585-2212
Copyright 2021 Hill Rod & Gun Co.