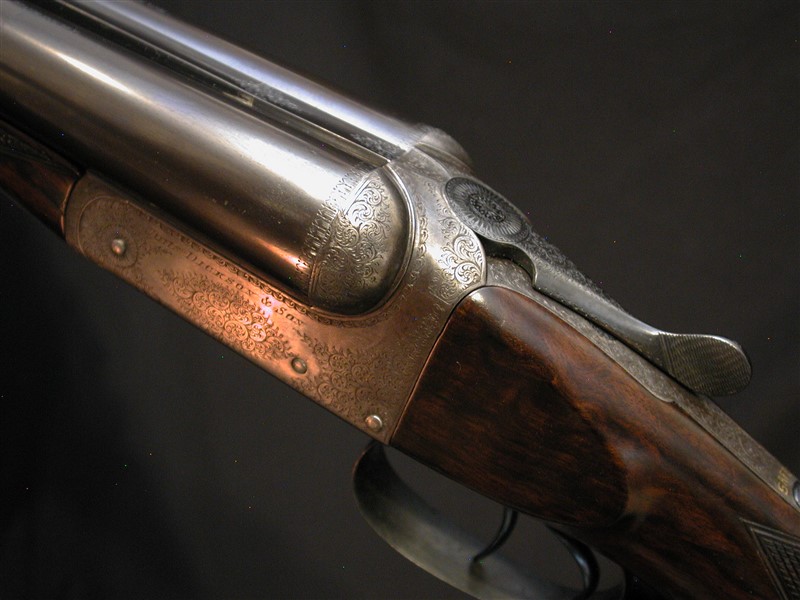 JOHN DICKSON, EDINBURGH, BLE, 2 3/4", Best quality sleeving done by the gunmaker Allan Crewe from Purdey's. 28", choked IC/IMod. 15 1/2" highly figured wood to leather covered pad. It is worth noting the checkering and finish on the gun are top drawer. Action retains light to moderate case colors and it is not suprising the gun is accented with beaded fences, fine English scroll and a true hidden third fastener - a quality gun indeed. 6lbs 9oz. Sure to impress in and out of the field. Cased.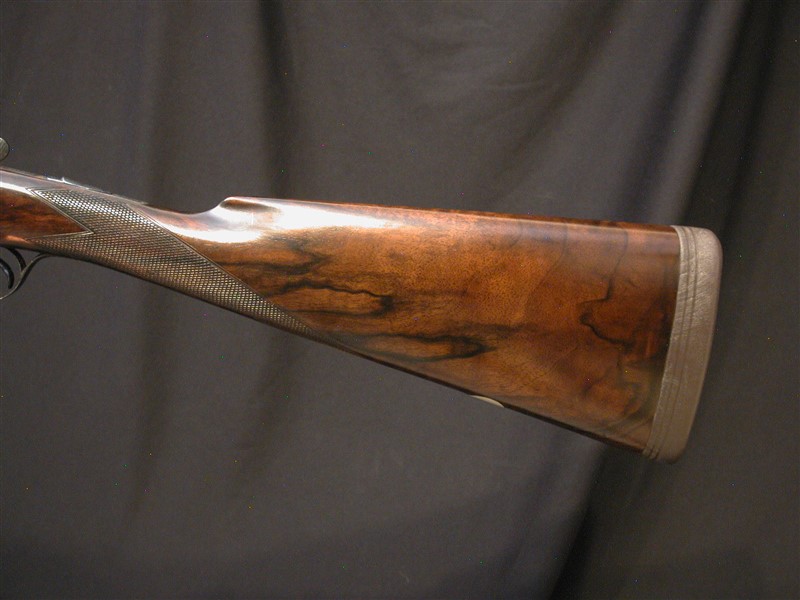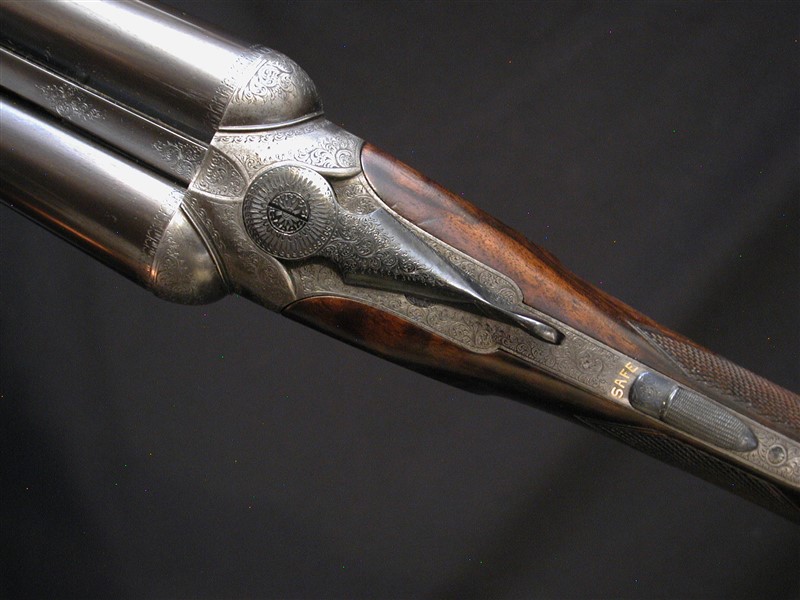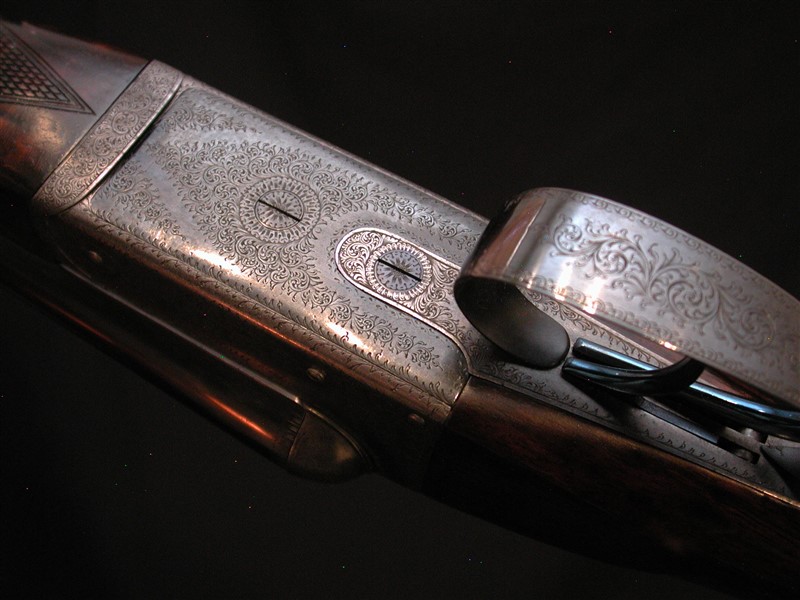 WWW.HillRodandGun.com
Hill Rod & Gun Company
The Bozeman Hotel
321 East Main Street, Suite 422
Bozeman, Montana 59715
United States of America
Phone: (406) 585-2228
Fax: (406) 585-2212
Copyright 2023 Hill Rod & Gun Co.