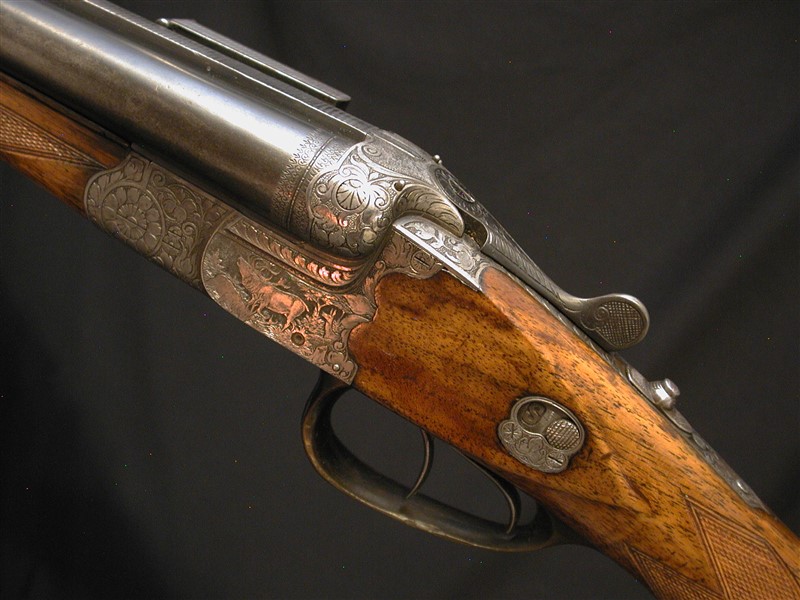 CHRISTOPHER FUNK, SUHL, 16 bore - 6x57 JR Drilling. 2 1/2", 27" choked Mod/IMod. 14 1/2" lightly figured wood to brown recoil pad. A handsome horn trigger guard and grip cap highlight this well maintained stock. Bostered fences, side clips, Greener style cross bolt on a well engraved, scroll back action. Traces of case colors are still visible in the protected areas. Sling swivels and a Suhler Einhakmontage scope mount are also present. 7lbs 2oz. This is a good clean Drilling ready for the field.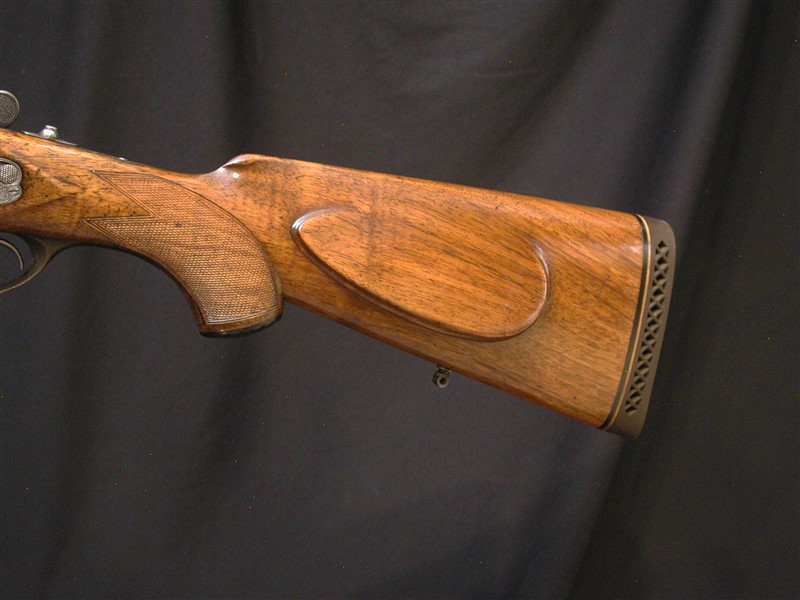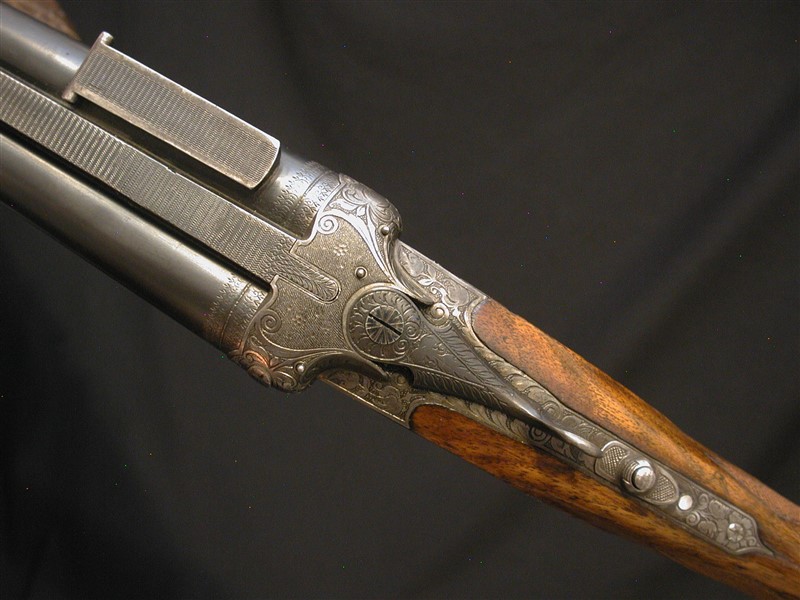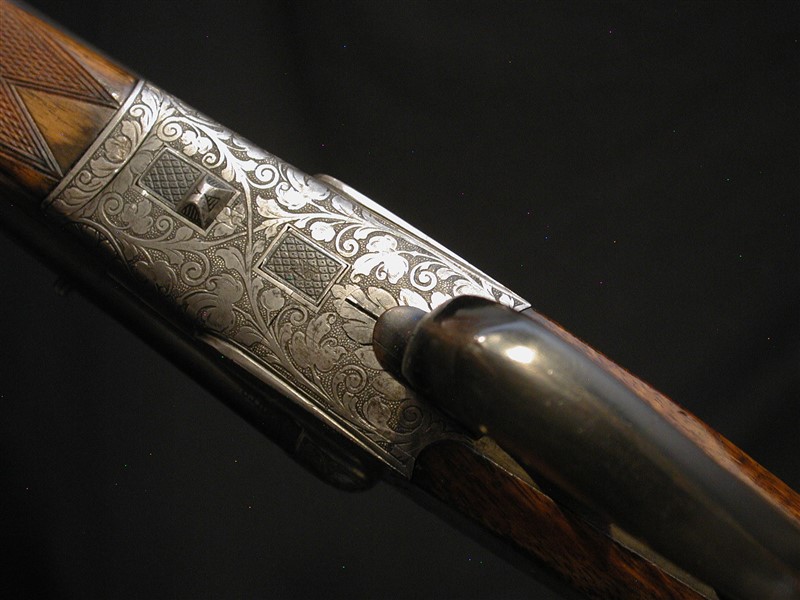 WWW.HillRodandGun.com
Hill Rod & Gun Company
The Bozeman Hotel
321 East Main Street, Suite 422
Bozeman, Montana 59715
United States of America
Phone: (406) 585-2228
Fax: (406) 585-2212
Copyright 2021 Hill Rod & Gun Co.