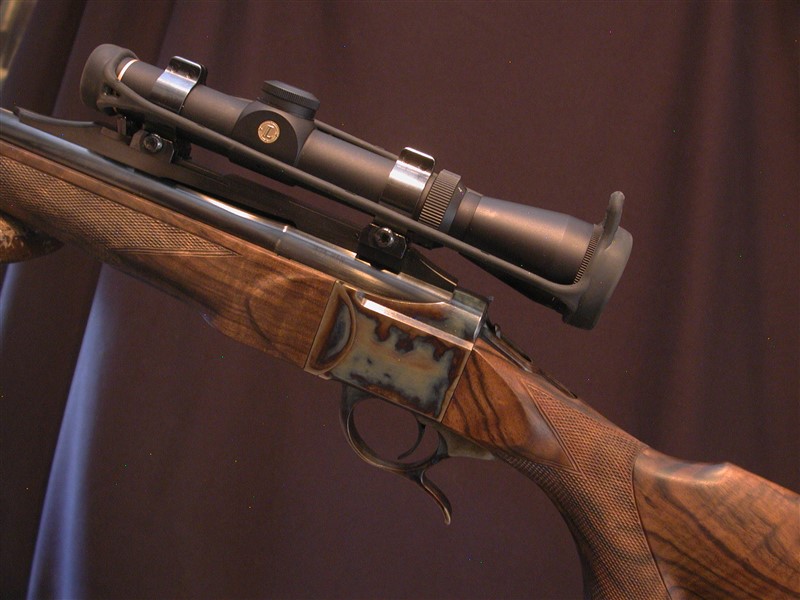 LUXUS RIFLE CO., USA .375 H&H, 26 1/2" single shot, breech opening rifle. Ser#L294 in imaculate condition. 14 1/2" highly figured wood with good fiddle back to black recoil pad. Snap action retains all original case colors, crisp trigger and weighs in at 8lbs 14oz. A tac driver with 300gr bullet at 2400fps. As new. Other barrels/calibers are available from the manufacturer.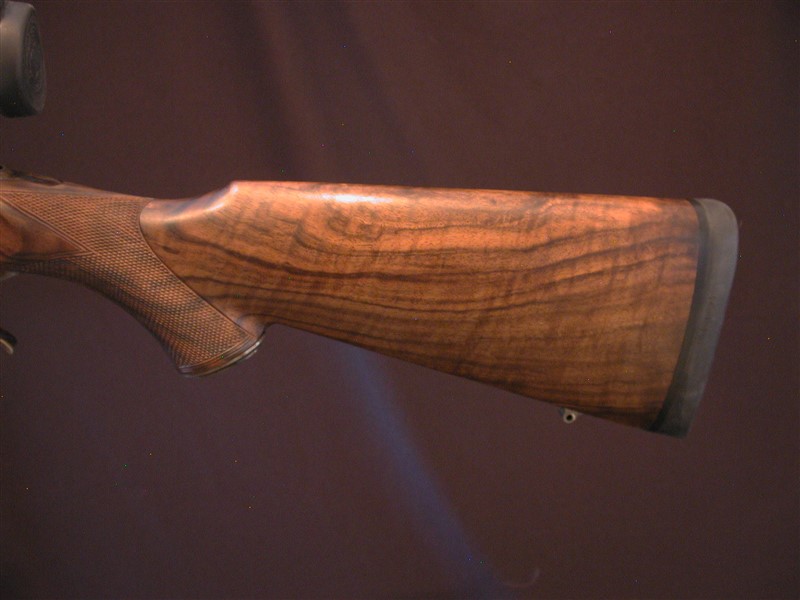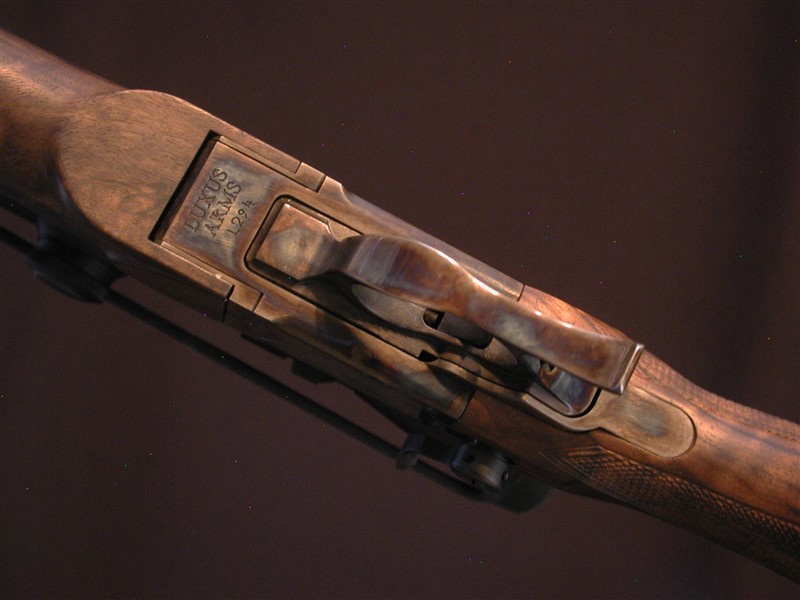 WWW.HillRodandGun.com
Hill Rod & Gun Company
The Bozeman Hotel
321 East Main Street, Suite 422
Bozeman, Montana 59715
United States of America
Phone: (406) 585-2228
Fax: (406) 585-2212
Copyright 2023 Hill Rod & Gun Co.