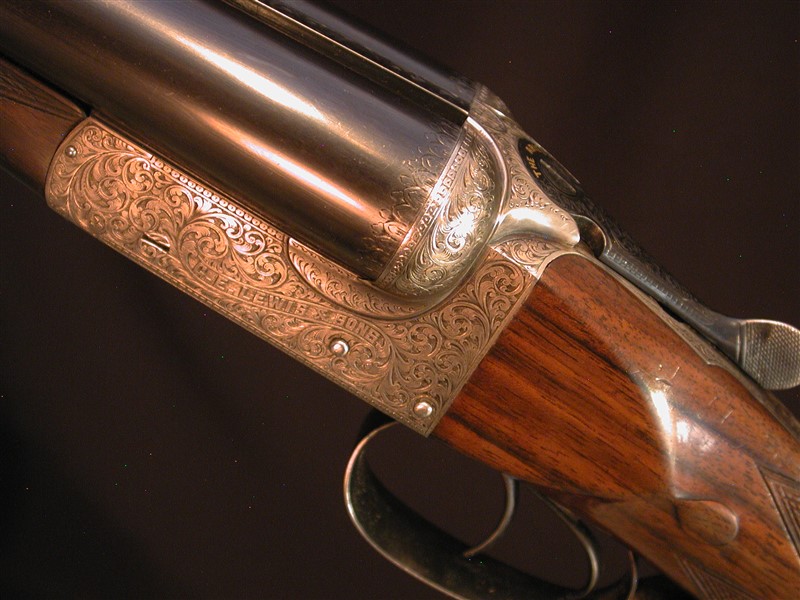 GE LEWIS, BIRMINGHAM, BLE, 2 1/2", light weight "Ariel" model. 28" choked Sk1/Mod. 14 1/8" well figured wood to checkered butt. Lovely, full coverage scroll and banner engraving. Bolstered and beaded fences, true hidden third fastener and "The Ariel" gold inlay in top lever. This fine and rare 12 bore smiles coolly at the scale when it reveals 5lb 9oz.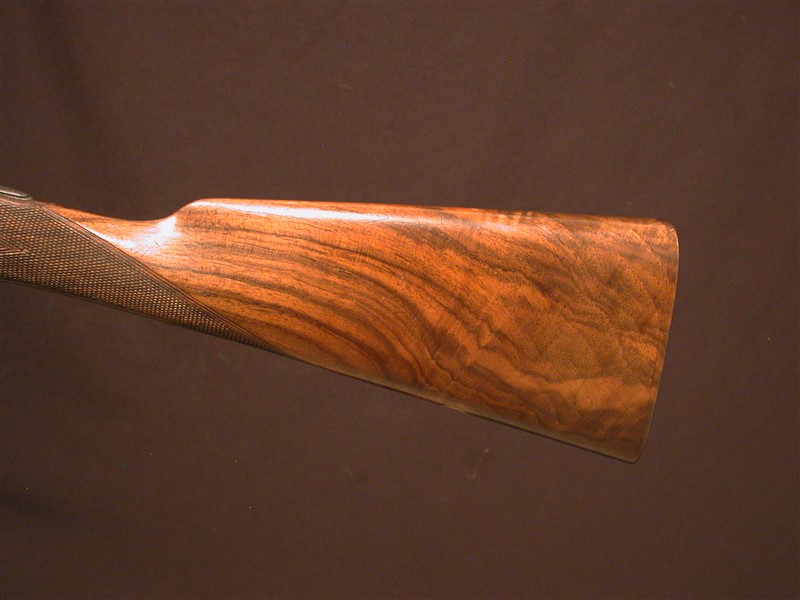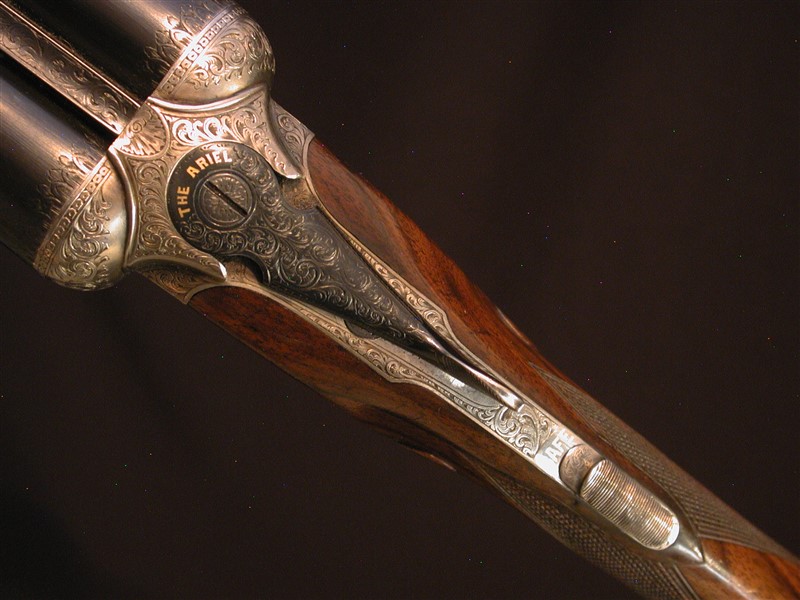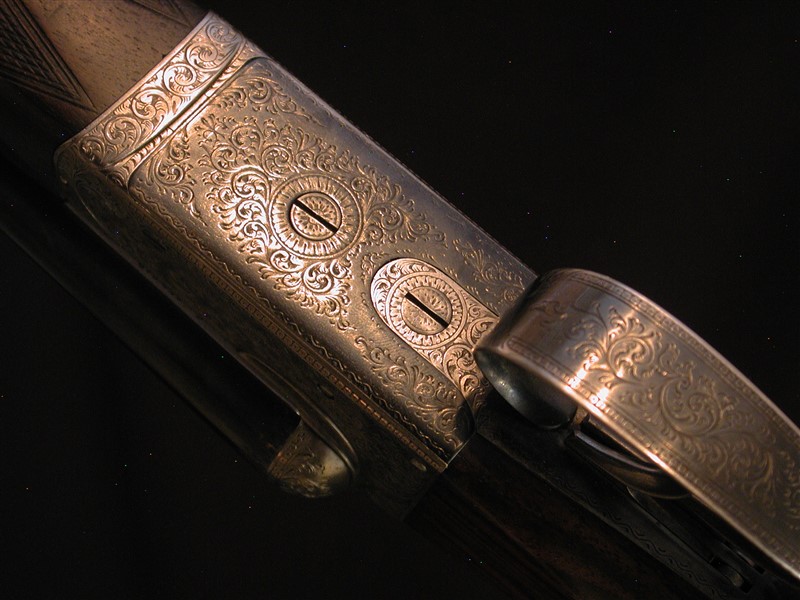 WWW.HillRodandGun.com
Hill Rod & Gun Company
The Bozeman Hotel
321 East Main Street, Suite 422
Bozeman, Montana 59715
United States of America
Phone: (406) 585-2228
Fax: (406) 585-2212
Copyright 2021 Hill Rod & Gun Co.