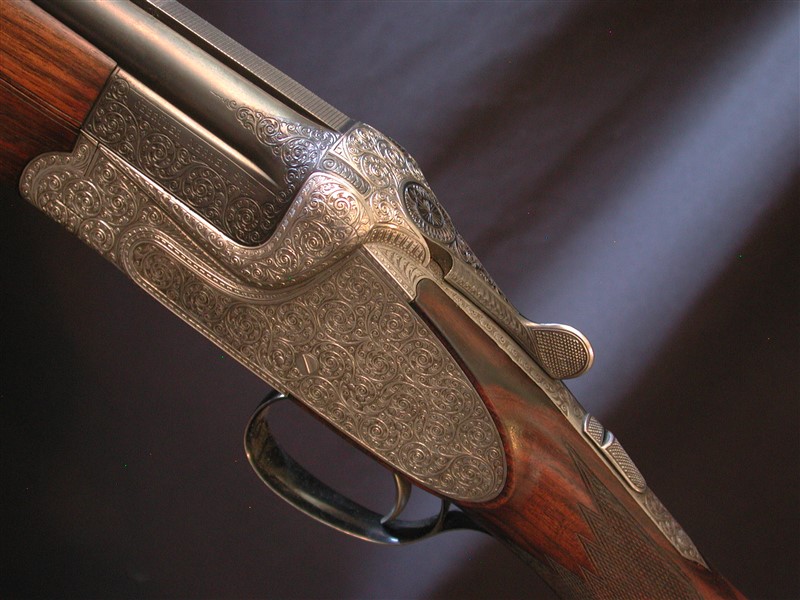 MERKEL, SUHL, O/U, SLE, 304E, 28" choked IC/IMod. 14 1/2" moderately figured wood to black plate. Rare straight stock with fine line checkering and single selective trigger. Concealed lever, hand detachable locks, full scroll coverage engraving with the classic lines of the bolstered fences and Kersten cross bolt. 7lbs 2oz. A superb Merkel in outstanding condition.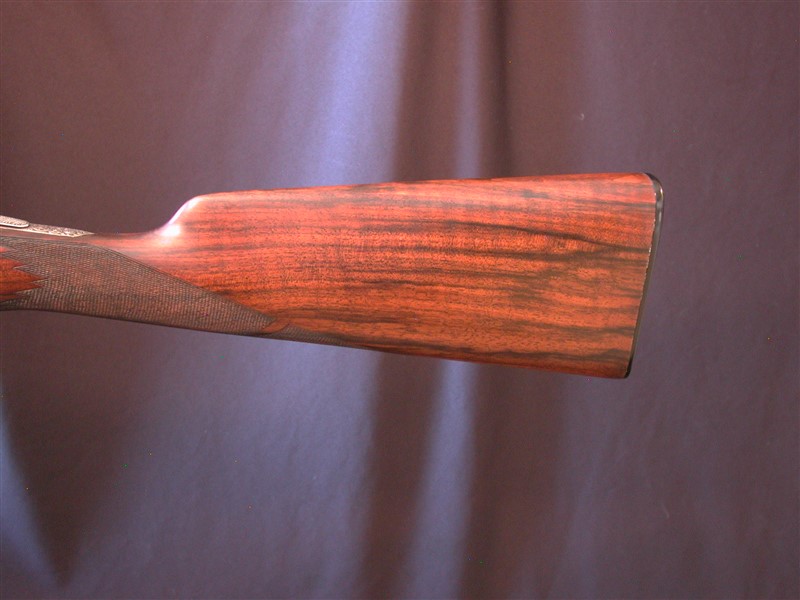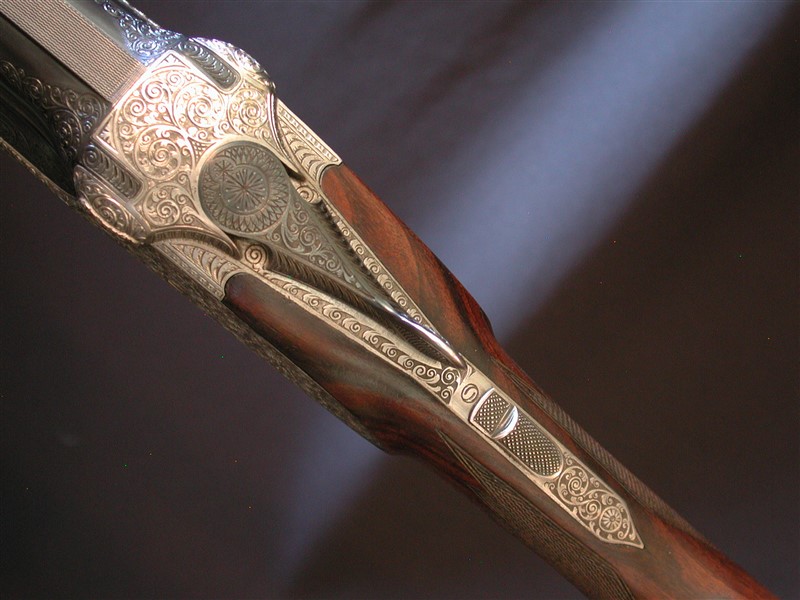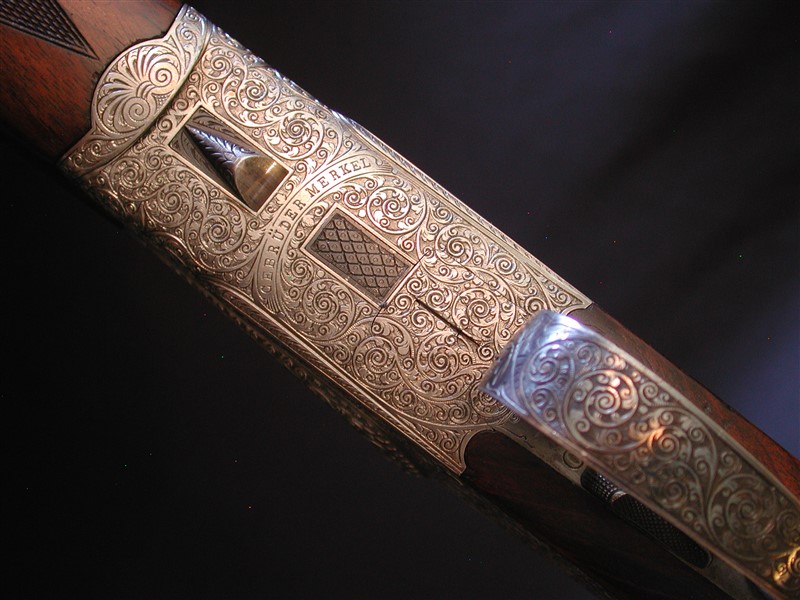 WWW.HillRodandGun.com
Hill Rod & Gun Company
The Bozeman Hotel
321 East Main Street, Suite 422
Bozeman, Montana 59715
United States of America
Phone: (406) 585-2228
Fax: (406) 585-2212
Copyright 2021 Hill Rod & Gun Co.