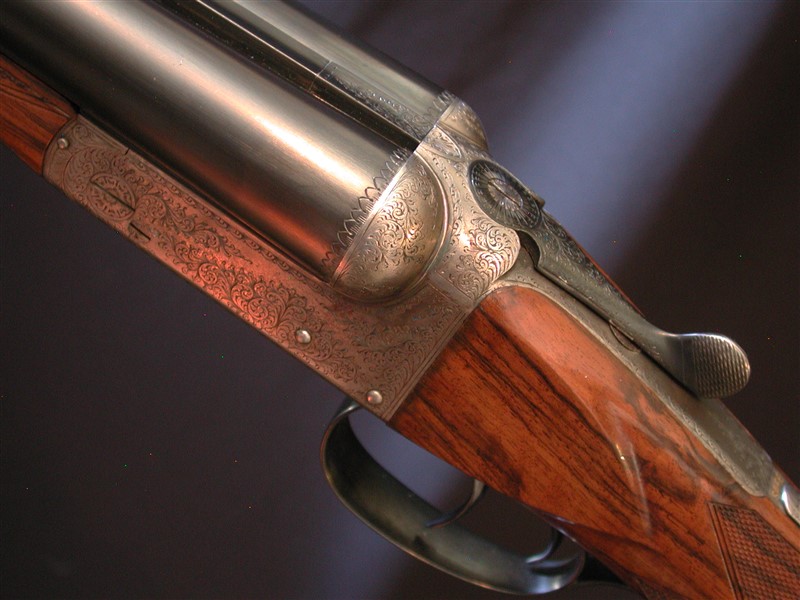 EDWARD GALE & SON, BIRMINGHAM, BLE, 2 3/4" reproved in 1970. 28" with an assortment of thin wall Briley choke tubes. 14 7/8" re-stocked with a wonderful piece of Juglans regia that came from an un irrigated orchard in California. This is significant because it results in wood that is very dense and tight with good figure and the often elusive fiddle back grain. The action is tight and on face, retains light original case colors and features beaded fences and tasteful scroll engraving. Triggers have been set for a left handed shooter and the gun is cast properly for a southpaw as well. Light weight and nimble at 6lbs 4oz. Engraving on rib has been picked up and blacking of the barresl and furniture was completed not long ago. A well maintained side by side ready for the field.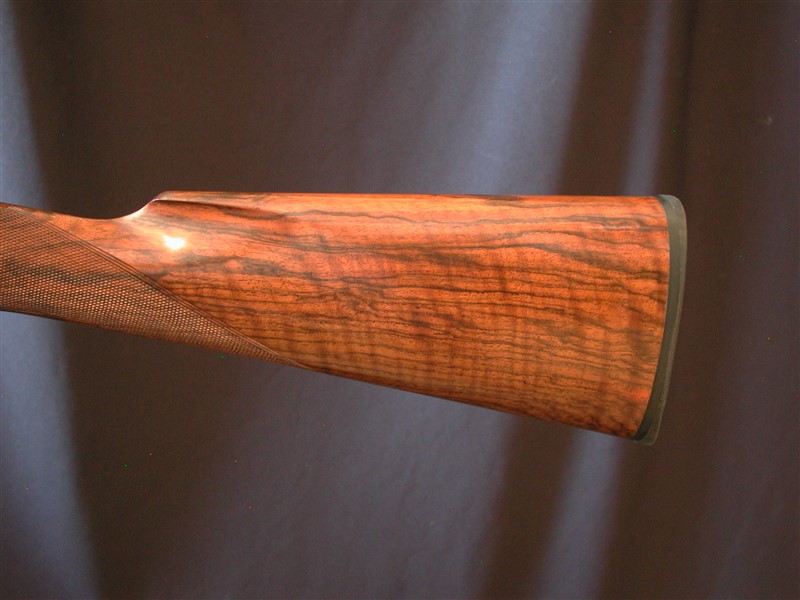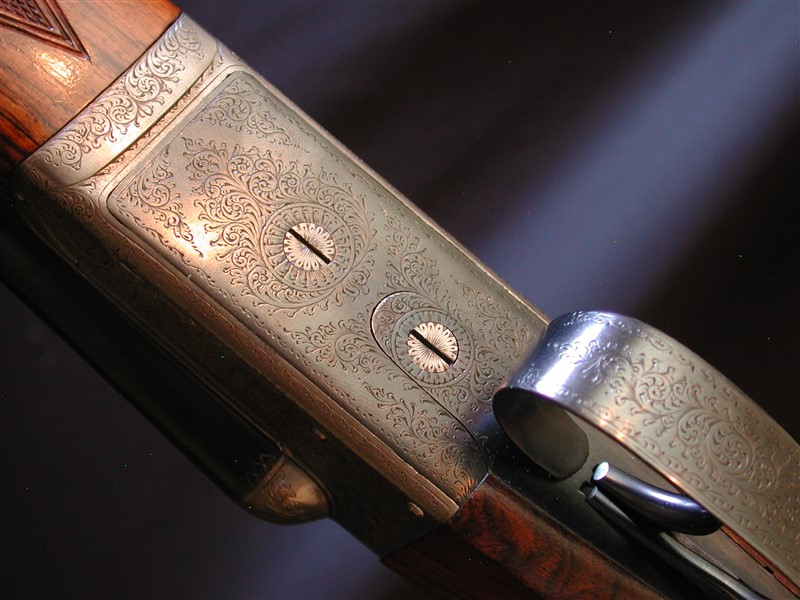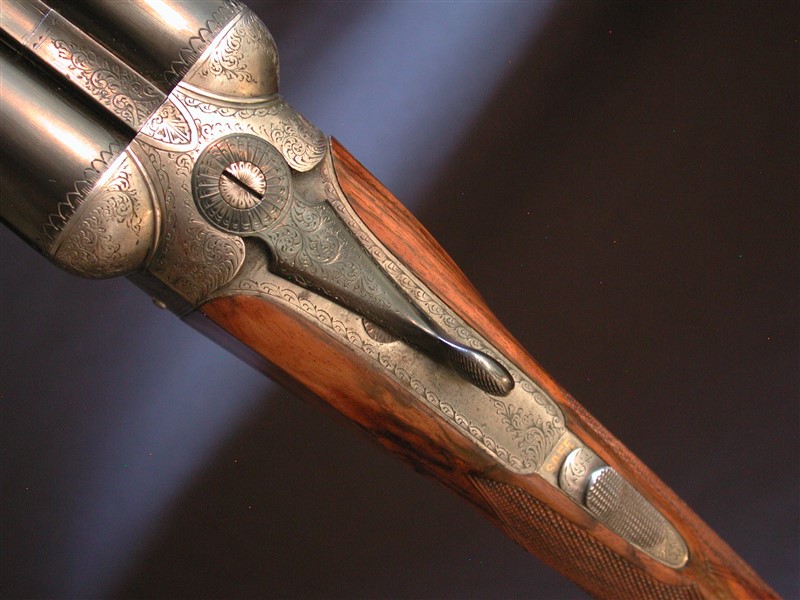 WWW.HillRodandGun.com
Hill Rod & Gun Company
The Bozeman Hotel
321 East Main Street, Suite 422
Bozeman, Montana 59715
United States of America
Phone: (406) 585-2228
Fax: (406) 585-2212
Copyright 2023 Hill Rod & Gun Co.