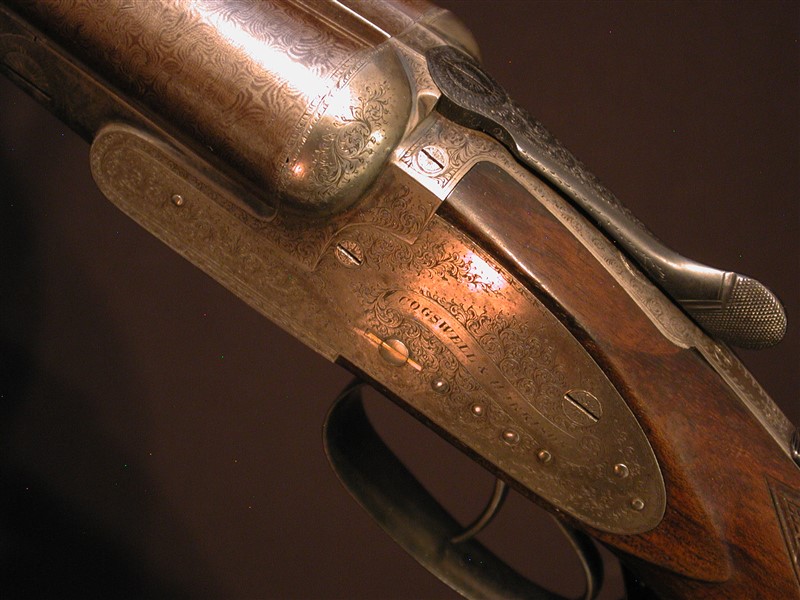 COGSWELL & HARRISON, LONDON, SLNE, #11689, 2 1/2", 30" modern nitro proved Damascus choked IC/IC. 14 3/4" moderately figured wood to original checkered horn butt plate. Wood overall shows no cracks splits or repairs sitting untouched in original condition. Moderate case color left on the shallow frame, bar action sidelock built on the top lever cocking, Gibbs and Pitt patent. The reverse slide safety reveals the transitional nature of the hammerless gun and demonstrates how the mechanics of a safety had yet to be established. Cased in in its oak and leather case with makers label. 6lbs 10oz. Fully functional and ready to once again to enter the field where it belongs. This guns is forever represented in Cogswell and Harrison's book and can be found on plate 4.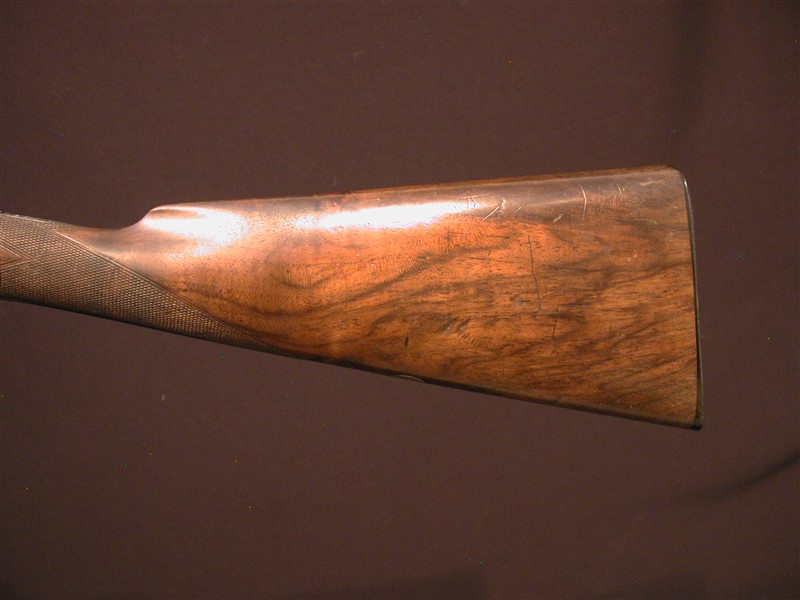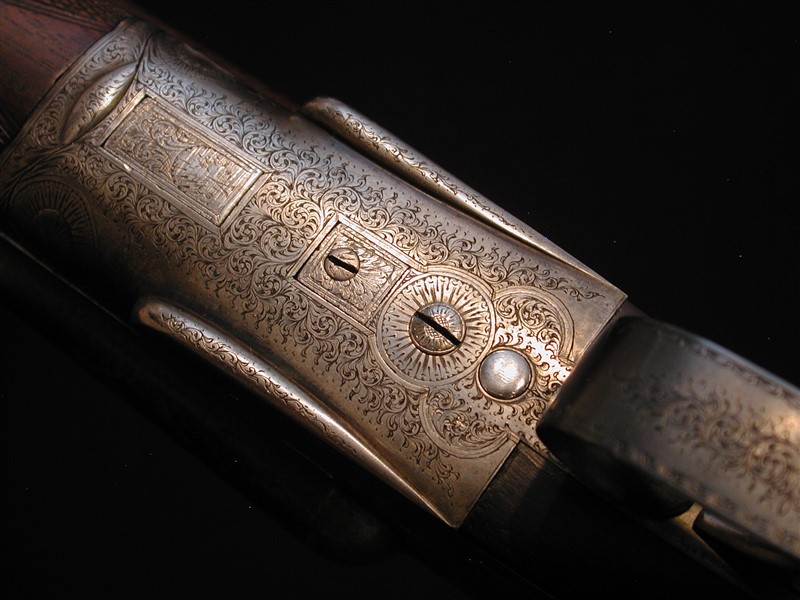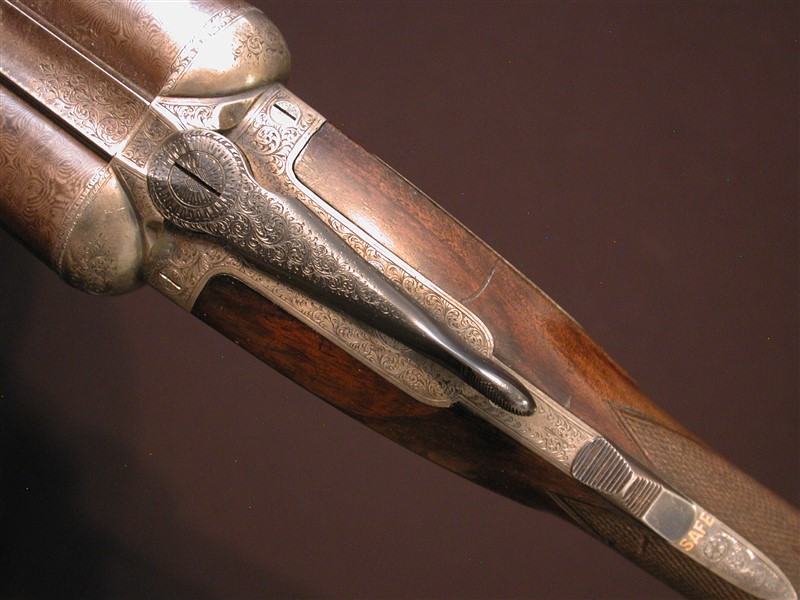 WWW.HillRodandGun.com
Hill Rod & Gun Company
The Bozeman Hotel
321 East Main Street, Suite 422
Bozeman, Montana 59715
United States of America
Phone: (406) 585-2228
Fax: (406) 585-2212
Copyright 2023 Hill Rod & Gun Co.