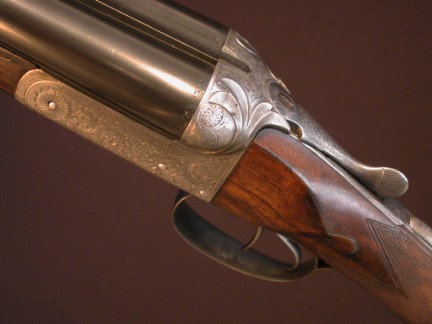 JW LAIRD, B'HAM, LONDON, BLE, 2 1/2", 30" choked IC/Lt Mod. 14 3/4" highly figured wood which includes a well matched 3/4" wood extension. Highly engraved floral and scroll action with ribanded fences and Greener style cross bolt. 6lbs 6oz. The gun is cased in a vintage leather case with a Harrison and Hussey label. Laird was listed as a gunmaker in 1848 and was located in London between 1889 and 1896. This gun ships as an antique.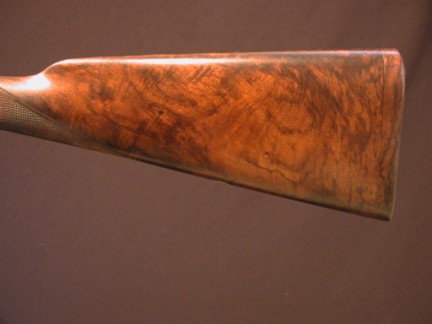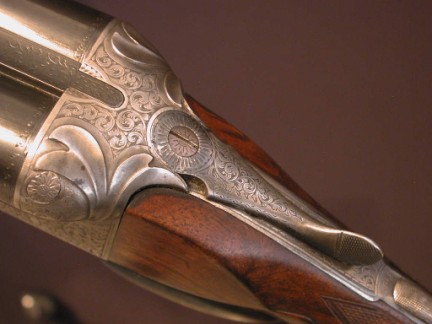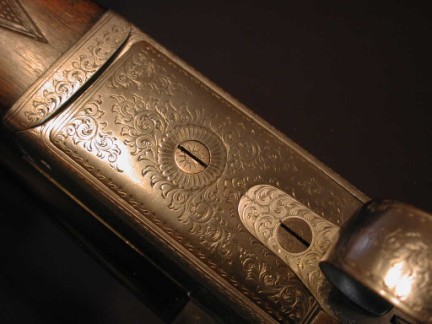 WWW.HillRodandGun.com
Hill Rod & Gun Company
The Bozeman Hotel
321 East Main Street, Suite 422
Bozeman, Montana 59715
United States of America
Phone: (406) 585-2228
Fax: (406) 585-2212
Copyright 2019 Hill Rod & Gun Co.