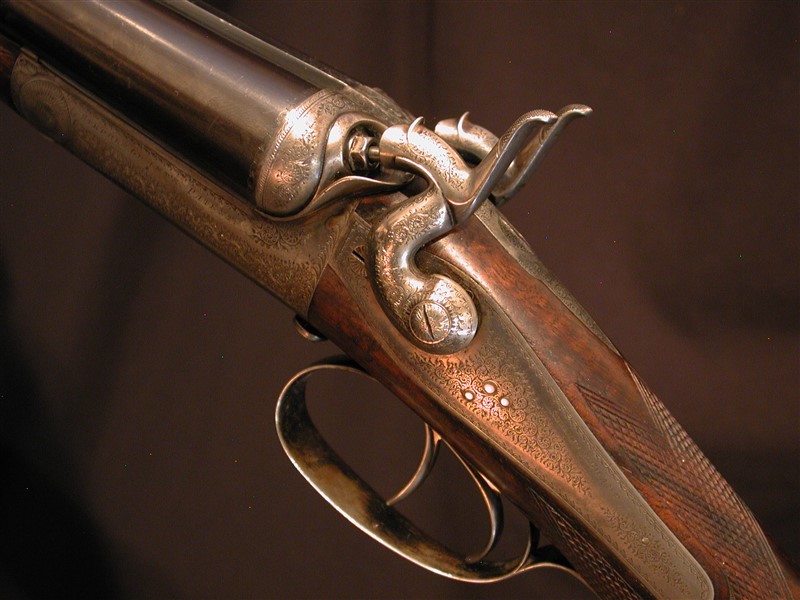 STEPHEN GRANT, LONDON, Side lever, Round body, back action, rebounding hammer gun using the Hoges patent, c. 1877. No. 2 of a pair. 29" steel barrels choked Cyl/Imod. Re-barreled by the maker between 1904 and 1924. 14" highly figured wood with heel and toe plates. This classic side lever action retains weak to moderate original case colors, fine scroll engraving and features percussion style fences and hammer noses. 6lbs. 14oz. Hammer elegance at its finest.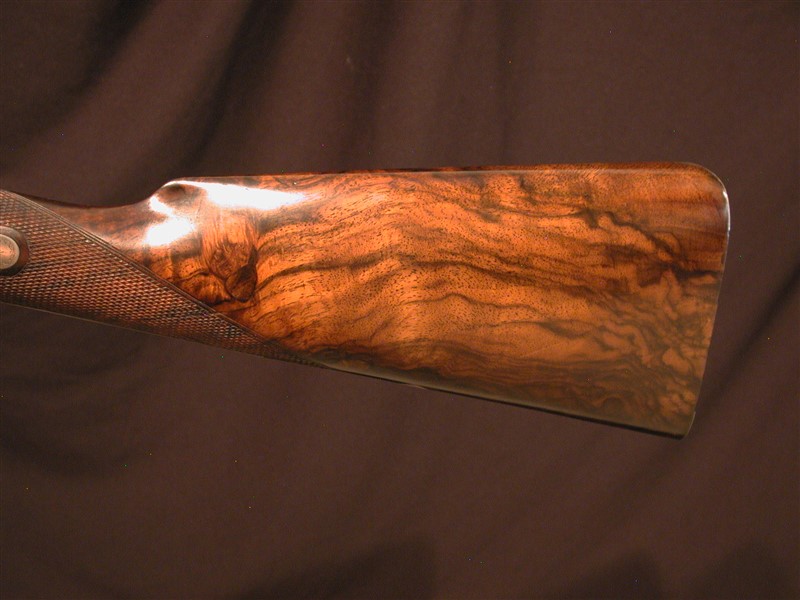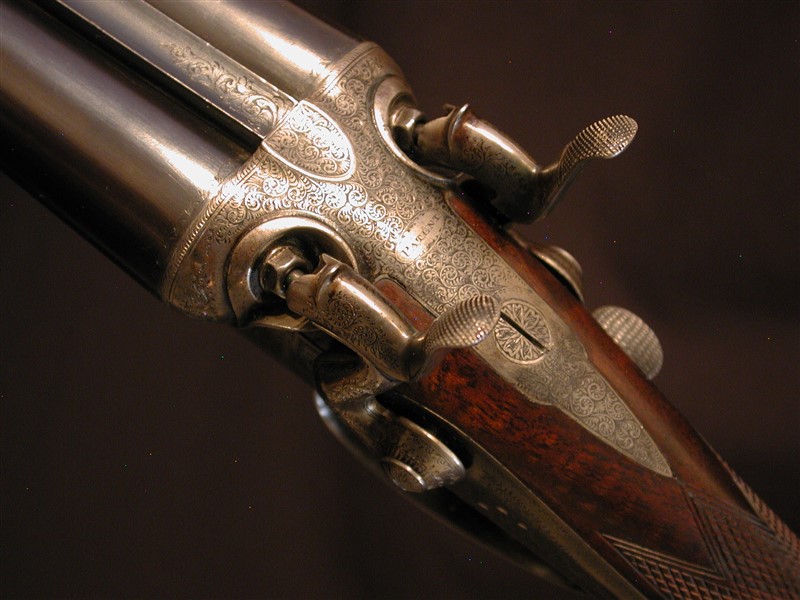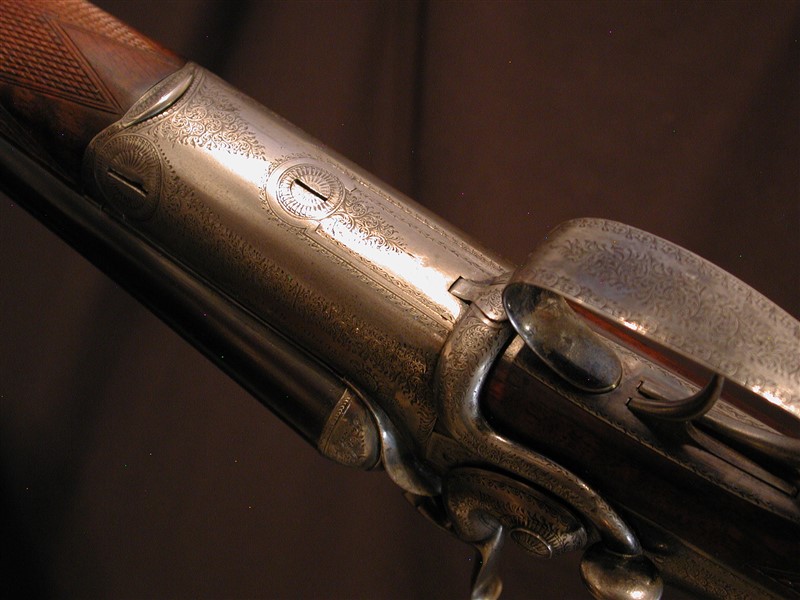 WWW.HillRodandGun.com
Hill Rod & Gun Company
The Bozeman Hotel
321 East Main Street, Suite 422
Bozeman, Montana 59715
United States of America
Phone: (406) 585-2228
Fax: (406) 585-2212
Copyright 2023 Hill Rod & Gun Co.