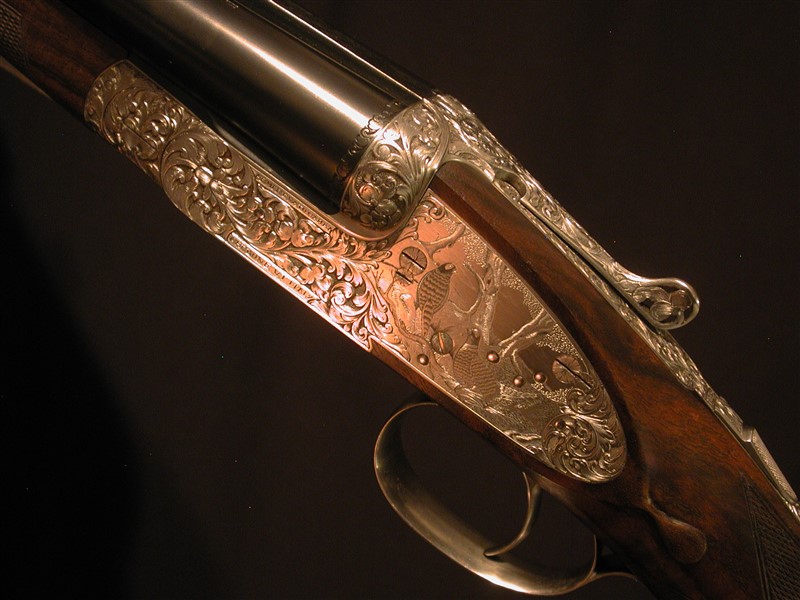 GAMBA, ITALY, 20 bore, SLE, Ambassador Executive, c.1979, 2 3/4", 28" choked Sk2/Mod. 14 1/2" highly figured wood to checkered butt. Relief scroll and game scene engraved coin finished receiver with pierced top lever and disc set strikers. Lock engraving depicts pheasants and ducks. A bulino capercaillie adorns the bottom of the action and the action is signed by Italian engraver Aldo Rizzini. Only the finest of handling marks can be found on the stock and it appears as new in its original leather case. 6 lbs 9oz.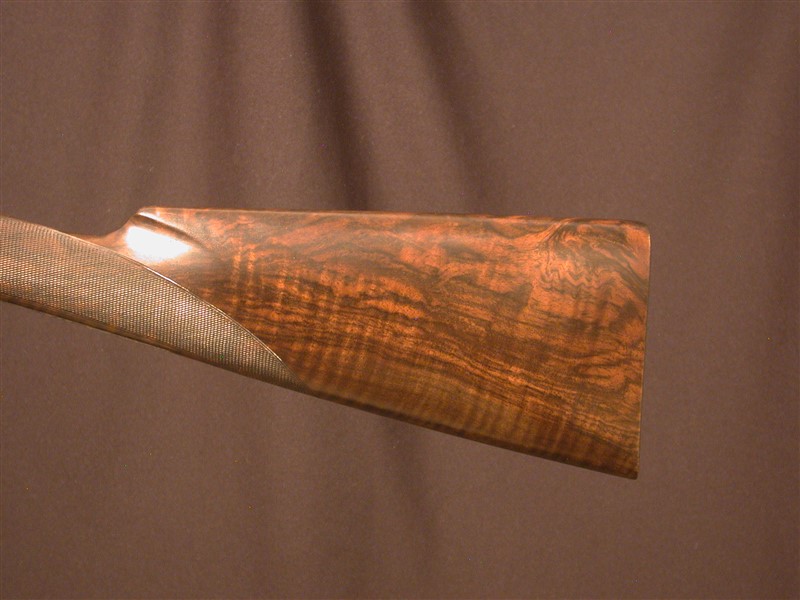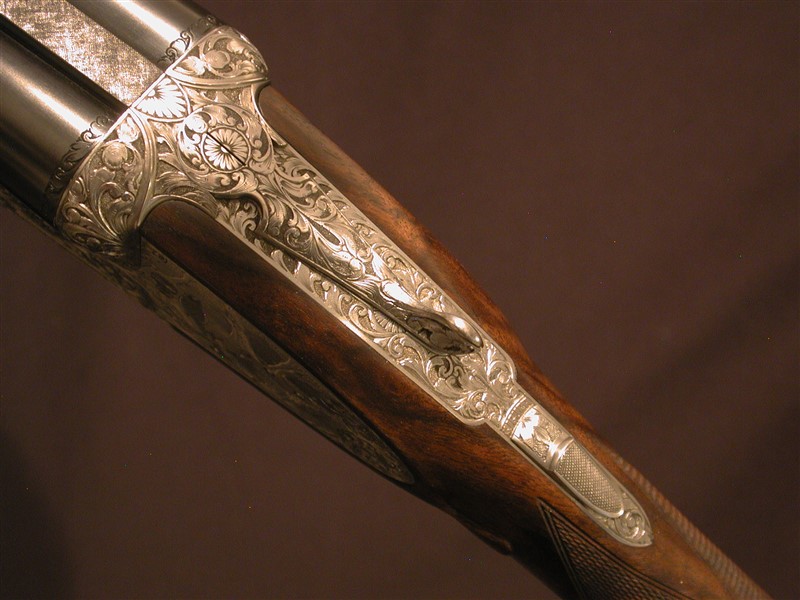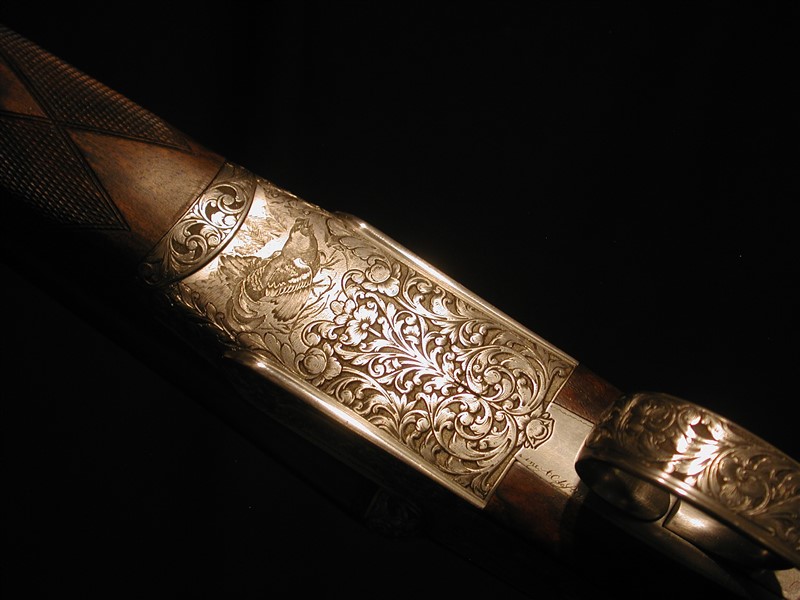 WWW.HillRodandGun.com
Hill Rod & Gun Company
The Bozeman Hotel
321 East Main Street, Suite 422
Bozeman, Montana 59715
United States of America
Phone: (406) 585-2228
Fax: (406) 585-2212
Copyright 2021 Hill Rod & Gun Co.